Spring into the season with the latest styles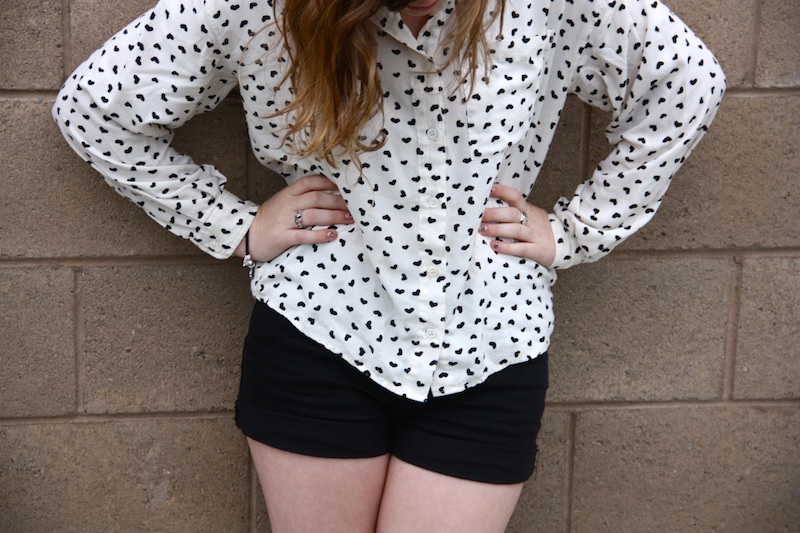 The arrival of spring marks weather's turn to warmth, prompting new wardrobes free of thick layers and replaced with bright pastels, light florals and classic colors of nudes and whites.
Blazers are beginning to take the place of winter coats and dresses are contrasted with knit sweaters. While the weather can change with the snap of fingers from cool to warm, there are multiple ways to incorporate this blooming season in your style.
While black is always the perfect color, the spring season always brings opportunities to try new colors that are brighter than winter's dull hues. Toss out the grey or brown and invest in pastel blues and nudes.
Nasty Gal has remained one of my favorite stores to search for pieces that fit the different seasons that are still useable throughout the year. While perusing the website for spring worthy items, I discovered I loved almost everything. This is definitely an issue for my budget. A pastel button-up blouse immediately caught my attention, covering every style this season has to offer. Paired with blue jean shorts on the model, I can also see this shirt with any number of white pants in different cuts.
Another white blouse stood out for me because of its simplicity and classic structure. This is a wardrobe staple for spring, leading into summer.
Lace is, as always, a major trend that must be followed. The flirty, girlish style that lace gives to outfits is one of my favorite looks. This lace skirt features the popular style of short in the front, long in the back. With a high waist, it can be matched with a cropped top or a tank tucked in, as shown by the image.
A lace tank is, in my opinion, a must-have for any girl. This one from Nasty Gal is a great length and cut, matching anything and everything.
ASOS has similarly stocked great pieces following runway trends. This time around I only discovered a couple pastel accessories rather than clothing pieces.
Retro sun glasses have become tagged as a trend and these pink Keyhole Sunglasses fit the look for a stylish sunny day.
Lastly, this pastel purple belt can be worn with the white blouse above from Nasty Gal.
Spring forward with these characteristically colorful and fun pastels, lace and classics.