Wrap-Up: Foothill girls' volleyball defeated by Cate 0-3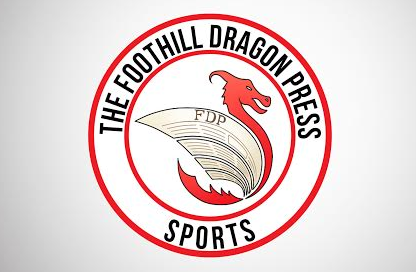 Kathryn Brandi
October 30, 2015
The Foothill girls' varsity volleyball team lost to Cate High School on Thursday night at Cate. The team lost 0-3 with individual set scores of 14-25, 12-25, and 16-25.
Coach Chip Tarleton thought that the team "really had a subpar match" and "got away from what [the team has] been doing the last few matches."
Varsity player and sophomore Taryn Savard felt that the teams' nerves and lack of communication affected the way the team played.
"I think we were all just really nervous and scared [and] it affected the way we played entirely. We stopped talking, weren't doing our jobs, and most importantly weren't trusting our other teammates to do their jobs," Savard said.
Although the team struggled, Savard believes that the team "definitely did well with passing during the game."
"I think the reason why we did well with passing was because we have been practicing serve [receiving] and digging so much that it has just become muscle memory," Savard said.
Savard thinks that the team will play next game with "more confidence" which will "contribute" to more communication and trust and will help the team "do [their] jobs the correct way."
Tarleton feels that the team needs to "regain their confidence and trust in themselves and each other" in order to fix the issues that the team experienced at Thursday's game.
Tarleton and his team will prepare to "finish the league season strong" and "for the first round of CIF" by "regrouping, getting back to being fundamentally sound and playing aggressively."