Wrap-Up: Boys' water polo beats Villanova 12-11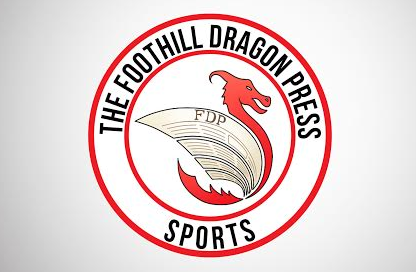 On Tuesday, the varsity boys' water polo team played against Villanova Preparatory School in their second home game of the season. The Dragons defeated Villanova with a score of 12-11.
This game was the first league victory of the season, which excited Coach David Wallace. Foothill now has an overall record of three wins, eight losses and a league record of one win, two losses.
Junior Evan Soma was Foothill's top scorer with three goals. Junior Kevin Waechter and sophomore Andres Coppa both scored two goals. Senior Mitchell Caldwell, juniors Dale Starr and Parker Harris, and sophomores Devin Pennington and Mark Wise each scored one goal.
To Wallace, the boys "came out aggressive and confident," which helped them gain a three-point lead at the end of the first quarter.
"We did a nice job of protecting the ball on offense early on in the game," Wallace said. "We also did a good job of defense on their center."
"Villanova had a chance to tie the game with 22 seconds left," he said. "We played good, 'no foul' defense and [sophomore] Alex Abele made a spectacular save with just two seconds left."
Despite the victory, Wallace still believes the team has room for improvement.
"We need to manage the ball better when we hold a lead," he said. "We also need to cover up our opponents picks and set plays."
Wallace looks forward to competing in the Oxnard Varsity Tournament, held at both Oxnard and Rio Mesa High Schools. "This will prepare us for [games against] Cate and Carpinteria next week."