Wrap-Up: Foothill girls' tennis defeats Bishop Diego High School 13-5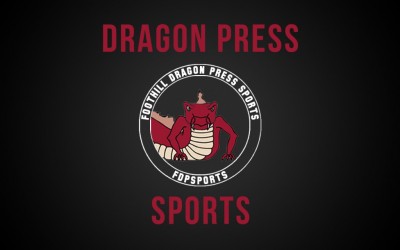 Keaton Dadigan
October 7, 2015
On Tuesday afternoon, the Foothill girls' tennis team defeated the Bishop Diego Cardinals 13-5 in a league match at their home court, Ventura College.
Freshman Erin Gaynor and junior Laina Feath, "swept their matches," according to Coach Brad McClain.
Sophomore Enkela Qoshlli won two out of her three matches due to an injury forfeit in the third match.
"It was good, the other team made many lineup changes," said Qoshlli. "It was a lot of fun but I had to forfeit my last match."  
McClain was happy with the performance of his team.
In doubles, sisters sophomore Sherlyn and junior Summer Khouvilay won all three of their sets. Sophomore Katlyn Urick and senior Nina Urban went one and two.
Senior and captain Karina Cole and junior Emma Kolesnick "swept" their first two matches six to zero. Though they lost their last match, the pair still took home the overall win for the Dragons.
Cole was concerned about Qoshlli's injury.
"We won two out of three games," said Cole. "Enkela looks like she has a strain in her leg, so hopefully she'll recover quickly and be back for Thursday's match."
The Dragons' record is now 10-1 overall, 7-1 in league. The next match will be an away game against Villanova Prep High School in Ojai on Tuesday, Oct. 8 at 3 p.m.