Wrap-Up: Boys' water polo vanquished by Nordhoff, 5-18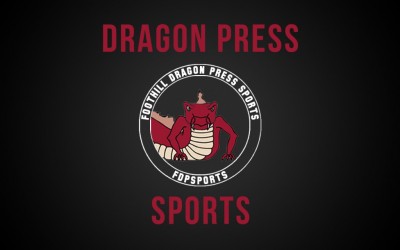 Joshua Modglin
October 4, 2015
On Friday, the Foothill varsity boys' water polo team played against Nordhoff High School at an away game in Ojai, Calif. The Dragons were defeated by the Rangers with a final score of 5-18.
Foothill now has an overall record of two wins, eight losses and a league record of zero wins, two losses.
During the game, junior Kevin Waechter and senior Mitchell Caldwell were Foothill's lead scorers with two goals each. Sophomore Andres Coppa scored one goal.
Due to Nordhoff's shallow pool, Coach David Wallace believed that the team needed to improve in "difficult environments."
"We need to adapt to conditions that we can not control," he said. "We [also] need to limit turnovers on the offensive end."
In the first and third quarters of the game, the Dragons were able to establish a "solid offense" in the deep end of the pool, according to Wallace, which lead to also setting up an "effective defense."
Wallace looks forward to playing in "deep[er] water" in the next games.
Foothill will play Villanova Preparatory School at the Ventura Aquatics Center on Oct. 6.