Wrap-Up: Boys' water polo defeated by Newbury Park, 6-16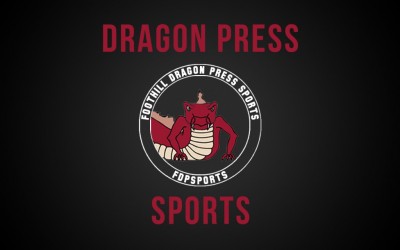 Joshua Modglin
October 2, 2015
On Tuesday, the Foothill varsity boys' water polo team played against Newbury Park High School and was defeated with a final score of 6-16. The Dragons now have an overall score of two wins, six losses.
Junior Kevin Waechter was Foothill's top scorer with his contribution of two goals. Senior Mitchell Caldwell, junior Parker Harris, junior Dale Starr, sophomore Andres Coppa, and sophomore Nico Parker each scored one point. Goalie and sophomore Alex Abele prevented the Panthers from scoring eight times.
Coach David Wallace believed the team "played well in the first half."
"Newbury Park's depth wore us out in the second half," he said.
"The first period we were aggressive and controlled the ball on offense. This limited Newbury Park's counter attack opportunities."
Wallace noticed how the boys' need to improve on "prevent[ing] the counter attack with good ball control offense."
The coach looks forward to playing more games within the Tri-Valley League, starting on Wednesday.
The Dragons will play Nordhoff High School on Friday, Oct. 2 and will play Villanova Preparatory School on Wednesday, Oct. 7, their second home game of the season.