Wrap-Up: Foothill girls' tennis defeats Santa Clara High School 18-0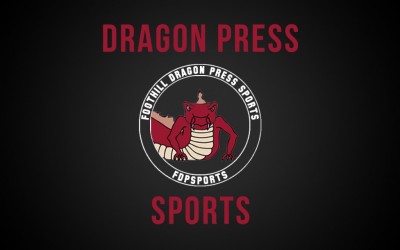 On Thursday afternoon, the Foothill girls' tennis team defeated the Santa Clara High School Saints 18-0 in Port Hueneme.
All three singles players, sophomore Enkela Qoshlli, freshman Erin Gaynor, and Junior Laina Feath, "swept their matches," according to Coach Brad McClain.
Qoshlli was excited to see that she and all her teammates won their matches.
"We really did play our very best," said Qoshlli. "The other team was very nice also. They made really nice signs to welcome us."
In doubles, sisters sophomore Sherlyn and Junior Summer Kouvilay "swept" their matches for a sixth match in a row. Senior Karina Cole and junior Emma Kolesnick worked together to sweep their doubles matches as well. Also, for the first time this year, sophomore Katlyn Urick and senior Nina Urban swept their matches.
Thursday's match was the first time Foothill completely "swept" their competitors this year. McClain was "content" with the way his players played.
Foothill's record is now 7-1 overall, 4-1 in league. The next match will be at home against Pacifica on Monday, Sept. 28 at 2:30 p.m.