Wrap-Up: Girls' varsity volleyball scores first win against Santa Clara 3-1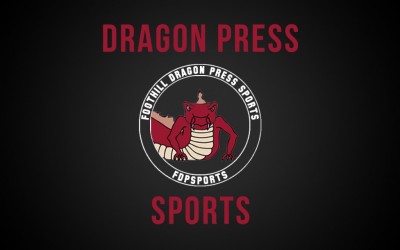 Kathryn Brandi
September 18, 2015
The Foothill girls' varsity volleyball team defeated Santa Clara High School on Thursday night. The team finished with a final score of 3-1 and individual scores of 25-23, 25-15, 22-25, and 25-18.
Coach Chip Tarleton thought that the team "played well" but that they had some struggles because of their lack of experience.
Sophomore and varsity player Heather Ellison believed that the team needs to continue to work on their mistakes at practice so that they won't have challenges during the game.
"I think that my team can work on limiting our unforced errors during the games and also we need to read the ball and where it is going quicker than we do now. We can continue to work on it during practices so that it comes easily for us during a match," Ellison said.
Although the team faced challenges throughout the game, Ellison thought that the team supported one another through mistakes.
"I think that my team did well on talking to one another and trusting each other on the court. We also supported our other teammates when they [made] a mistake and that helped [keep] our energy high," she said.
Ellison believed that the team has "improved a lot since last year" and that communicating and encouraging each other has increased the team's performance.  She also felt that the team's chemistry helped get each other "fired up."
"Another thing that I love about volleyball is getting great plays with my teammates that just [get] us really fired up and it gets all of us happy and very excited," she said.
Ellison thought that the team played "really well together" and hoped that it will show during their sets.   
"I know that we play really well together, more than some of the other teams in our league so hopefully that will show on the court during the matches," Ellison said.