Get wrapped up in this season's scarves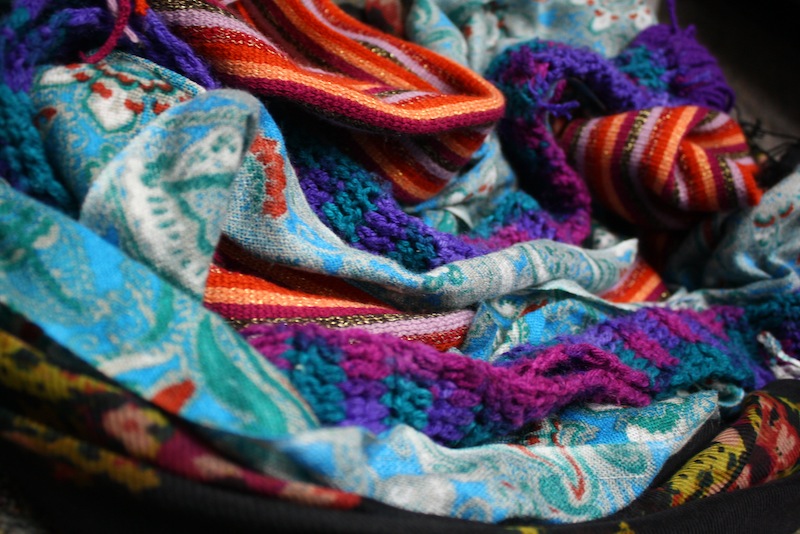 Scarves are a classic accessory for the months of November and December. My favorite outfits for the season include: warm black coats, combat boots and thick scarves. They keep you warm and are incredibly stylish; scarves are the perfect pieces that signal the beginning of the winter and holiday season.
For all you who like to stay warm and fashion savvy, knit scarves a give off a cozy feel. The cutest knits for the best price are at Forever 21.
There are a multitude of different colors, but I prefer to stick with grays and whites, the neutral colors. This way, the scarves match almost any outfit. Winter usually entails dark pieces, and these colors will highlight certain sections of your clothing.
Circle scarf (also known as the snood or infinity scarf) is best in the medium of knit.
Patterned scarves are also a flattering touch. With a simple top worn under a solid colored cardigan, certain swatches of the scarf's pattern can match the bright hue of the cardigan.
Thick linen scarves are the warmest and my personal choice of scarf. Matching this with dark wash skinny jeans, lace-up boots, and a dark pea-coat is prime New York City style. In the city, winter is the most unique and fashionable season of the year and scarves play a large role in the creativity of putting these outfits together.
The different styles of wearing scarves are also very important. This YouTube video chronicles the variety of ways to tie them, such as "the turtleneck" or "the bow". In my opinion, the most flattering is "the loop," when you fold the scarf in half, wrap it around your neck, and pull it through the hole.
Scarves are extra accessories that are more practical than a necklace in the cold weather. They add a unique twist to outfits and give your style personality and warmth. Whether knit, linen, patterned or homemade, scarves are a must-have for the cold season.