Wrap-Up: Foothill baseball vanquishes Thacher school 11-2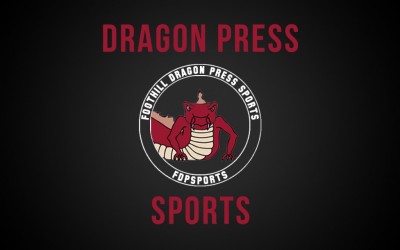 Joshua Modglin
May 8, 2015
On Wednesday, the Foothill varsity baseball team played its sixth home game against Thacher School at Huntsinger Park. The Dragons defeated Thacher with a final score of 11-2.
Coach Clint Ellison noticed the how the first inning "help set the tone of the game and put [Foothill] on top."
Senior Lucas Wiltjer hit three of the five times he was up to bat, hitting all singles. Junior Josh Ellison hit twice out of three times, with a double and two stolen bases. Sophomore Dale Starr pitched six innings, throwing six strikeouts.
Even with the victory, Ellison believes that the middle innings "seem to be tough" for Foothill. 
"[We] lose focus," Ellison said. "[We need to] continue to work hard and keep playing the game the way it was meant to be played."
The baseball team now has a league record of four wins, three losses.
The Dragons will play Thacher School for the second time on Friday, May 8, and will play Cate School on Wednesday, May 12.