Wrap-Up: Foothill beats Buena High School's tennis team 14-4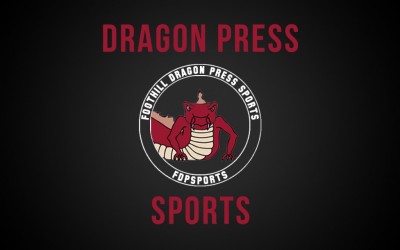 Foothill defeated Buena's boys' tennis team 14-4 during Wednesday's match at Ventura College.
Sophomore and singles player CJ Haberbush won all three of his games, as did the doubles teams made up of sophomores Noah Colby and Dominick DuMont, and senior James Byrne and junior Austin Gama.
Assistant Coach Anthony Unchangco said that Coach McClain has done a great job working with the players.
"Coach McClain has done a great job emphasizing our energy […] we have come a long way since our scrimmage against Channel Islands High School," said Unchangco.
Unchangco also said that not only does Foothill's team make improvements, they also have a good attitude.
"I'd characterize our attitude as accepting. We have a great mix of talent on our team and every player accepts each other as an equal member of the team no matter the skill level: intermediate or advanced, senior or freshman," Unchangco said.
Even though this was not a league game, it is another win on Foothill's overall record, which now consists of seven wins and five losses.