Wrap-Up: Boys' volleyball defeated by Carpinteria in three sets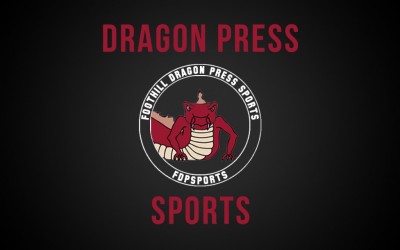 Aniah McKenzie
April 29, 2015
Hang on for a minute...we're trying to find some more stories you might like.
On Tuesday night, the Foothill Dragons boys' volleyball team competed against Carpinteria High School and were defeated in all three sets with scores of 25-19, 25-20 and 29-27.
Coach Janine Cobian felt that a positive aspect of the loss was that the team had portions in the game where they were consistently making points repeatedly without any opposition from Carpinteria.
"The boys had some really long rallies," Cobian said.
However, Cobian believes that the team needs to work on their ability to push the ball up to the net when it's being passed.
The leading scorers of the game were freshman Kyle Cobian, who had 20 assists, nine digs and two aces, as well as freshman Jerod Frederick, who had nine kills and three blocks. Sophomore Ian Overton was also a leading player with 20 digs.
Overall, the team has had one win and eleven losses. In league, the team has had one win and ten losses.