Wrap-Up: Foothill softball dominates Villanova 21-8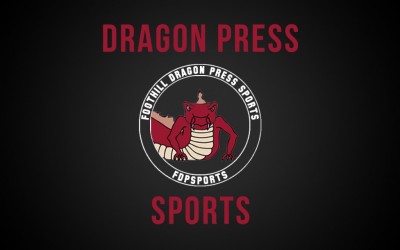 Joshua Modglin
April 25, 2015
On Thursday, the Foothill softball team played against Villanova Preparatory School at its sixth home game of the season, held at Ventura College. The Dragons defeated Villanova with a final score of 21-8.
Coach Priscilla Rouse-Becker believed the team was "playing with a purpose."
"[They are] doing a good job of maintaining the offensive pressure throughout the entire game," Rouse-Becker said.
Foothill scored every inning, which was a highlight of the game, according to Rouse-Becker.
"We have a goal to score throughout the game," she said. "We accomplished that today. Every spot in the line-up scored at least once."
Freshman Jasmine Razo was "the winning pitcher," who also scored three runs while up to bat. Senior Monica Mendoza was a "leader" of the game by scoring five runs, and freshman Taylor Wreesman scored three times.
Rouse-Becker believes the team needs to improve on "minimizing errors," both up to bat and on the field.
The Dragons now have a league record of five wins, two losses and an overall record of 11 wins, six losses.
The girls will participate in a tournament hosted by Lincoln High School on Saturday, April 24, and will play their third game against Bishop Diego High School on Tuesday, April 28.