15 movies to get you in the fall spirit
As fall breezes become more familiar and Foothill Technology High School (Foothill Tech) students begin to bundle up, teens are getting ready for the season. Many people either celebrate Halloween or generally enjoy the fall season and the things that come along with it, such as the decorations, movies and treats. So, for the pumpkin pie and cozy sweater enthusiasts, here are 15 of the best Halloween movies to get you into the fall spirit.
1.  It's' the Great Pumpkin, Charlie Brown (1966)
Based off of the Peanuts cartoons drawn by Charles Schultz, this classic Halloween movie follows the misadventures of Charlie Brown and the rest of his friends on Halloween. Whether they believe in a Pumpkin-type Santa Clause, or end up with rocks instead of candy, there's always some form of misfortune. Its vibrant animation and nostalgic music will make anyone want to go trick-or-treating one last time.
2.  Ghostbusters (1984)
"Ghostbusters" is about three parapsychology students, Peter, Ray and Egon, who encounter a ghost while at the library. Becoming enthralled with their encounter, they establish The Ghostbusters, a business where they identify and catch ghosts who have been terrorizing the patrons of New York City. As the paranormal activity in New York skyrockets, so does their business, as they begin stumbling upon ghouls much more serious than your average ghost.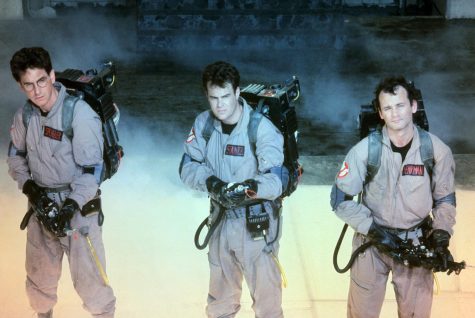 3.  The Addams Family (1991)
This movie follows the outlandish Addams Family consisting of parents, Morticia and Gomez, and their children, Wednesday and Puggsly. With an incline towards the darker things in life and some unusual powers or features, this family's life changes when a man arrives at the estate claiming to be Gomez's long lost brother. 
4. Hubie Halloween (2020)
Many may remember this movie from when it first came out in 2020, but since then it's become a must-watch for the month of October. The movie follows Hubie Dubois, comedically played by Adam Sandler, who is a devoted, loving and somewhat eccentric member of his hometown, Salem, Mass. What starts as a harmless Halloween night, ends up with Hubie stuck right in the middle of a real murder case. If you love Adam Sandler, or just comedic Halloween movies, this one's for you.
5.   The Witches (1990)
"The Witches," based on the novel by Roald Dahl, follows Luke, a young boy who goes to an English hotel with his grandmother. There, he stumbles upon a covenant of witches and decides to spy on them, causing much more mayhem than he had originally anticipated. This mayhem also entails revealing the witches' ultimate evil plan. For people who read the book as kids, this movie is a time warp and a classic Halloween flick. 
6.  Hocus Pocus (1993)
In Salem, Mass. on Halloween night, Max Dennison accidentally brings back to life an evil trio of witches while taking his younger sister trick-or-treating. The sisters, who had been dead since the seventeenth century, must fulfill one duty– to stay alive past midnight. In order to achieve this, they need someone's help. Their victim of choice? Max's little sister Dani.
 7. Halloweentown (1998)
Marnie Piper and her siblings just want to trick-or-treat like every other kid in the neighborhood, but for some reason their mother won't let them. Sulking in their home, while day-dreaming of costumes and candy, their grandmother shows up and finally explains why they can't celebrate Halloween. With this new information, Marnie becomes ecstatic for her newly envisioned life and follows her grandmother home to spooky and outlandish Halloweentown. What she doesn't realize, however, is that something cynical is happening there.
 8. The Haunted Mansion (2003)
"The Haunted Mansion" follows Jim Evers, a work obsessed realtor and father comedically played by Eddie Murphy, as well as his wife and two children, Michael and Meghan. When he gets a call about a new house he could sell, he jumps on the chance without much thought, hoping it to be a short excursion on the way to their trip. However, as the night goes on more and more oddities reveal themselves, and Jim and his family are put through a wild night of ghosts, ghouls and curses. 
9.  Casper (1995)
Everyone's favorite cartoon ghost comes alive in the movie, "Casper". The film follows a young Christina Ricci as the daughter of paranormal therapist James Harvey. Casper and his ghostly trio are haunting a mansion, when Harvey shows up in an attempt to coerce them out of the house. While the movie has a much darker interpretation of the story than other renditions, it's still a movie you won't want to miss.  
 10. BeetleJuice (1988)
"BeetleJuice" is a 1988 comedy-horror movie also directed by Tim Burton. The film focuses on Lydia Deetz, a teenager who just moved to a new house with her dad and his wife. The house, being previously occupied by a young couple who sadly passed, is haunted with many different types of creatures. As Lydia finds herself intruding on this other world, they begin to affect her life and the people surrounding her.  
11.  Scooby-Doo and the Ghoul School (1988)
A more unknown movie of the bunch, this classic Scooby Doo movie will immediately transport you back to your childhood. The movie follows the Scooby Doo gang who come across a seemingly abandoned school, however it is far from empty, with it being a school made especially for the children of monsters like Frankenstein or the Werewolf. This movie is a go-to fall film and will make you miss the days of solving mysteries with the Scooby Doo gang. 
12. The Nightmare Before Christmas (1993)
"The Nightmare before Christmas" is a classic movie for the last few months of the year having both Christmas and Halloween spirit. The movie is about Jack Skellington and a world where every holiday is a city, and he is the Pumpkin king of Halloween town. He discovers Christmas and the joy of Santa Claus and all other things jolly and decides he wants to be the next Santa. While this movie does focus a lot on its Christmas aspects, it also centers around Halloween town, its patrons and their problems. 
13. Scream (1996)
Pulling our list a little more towards the horror genre, "Scream" is a classic horror movie and must-watch if you love anything scary. Starring Neve Campbell, Drew Barrymore, Courtney Cox and many other notable actors, this perfect horror movie has many twists and turns. When the murder of a fellow classmate occurs, a group of friends goes on a wild-goose chase to unmask the killer. If you watch the movie and love it, good news, the franchise has 4 others! But be sure to bundle up with a few friends when you watch this because you won't want to be alone. 
14.  Little Shop of Horrors (1986)
This musical starring Rick Moranis revolves around Seymour Krelborn, a flower shop owner who lives in New York City. With this business struggling, his colleague Aubrey suggests that he display an unusual flower that he bought on the night of a total eclipse. Dubbed Audrey II this plant is anything but normal, relying on human blood and flesh to keep itself sustained.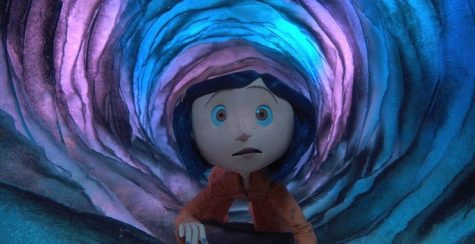 15. Coraline (2009)
Directed by Tim Burton, this claymation film has every fall feeling between the songs, the backdrops and even the weather portrayed throughout the film. It follows Coraline Jones, a young girl who moves into an apartment with her parents. Coraline begins to settle in, meeting her friend Wybie and a cat that always seems to be around, but things start taking a turn when she discovers a hidden door covered by wallpaper. 
Seasonal movies are a cornerstone of any holiday, creating a feeling like no other and making us feel warm both inside and out. So use this list to pick your favorite ones and bundle up for a night of seasonal flicks.