Fall into this season's style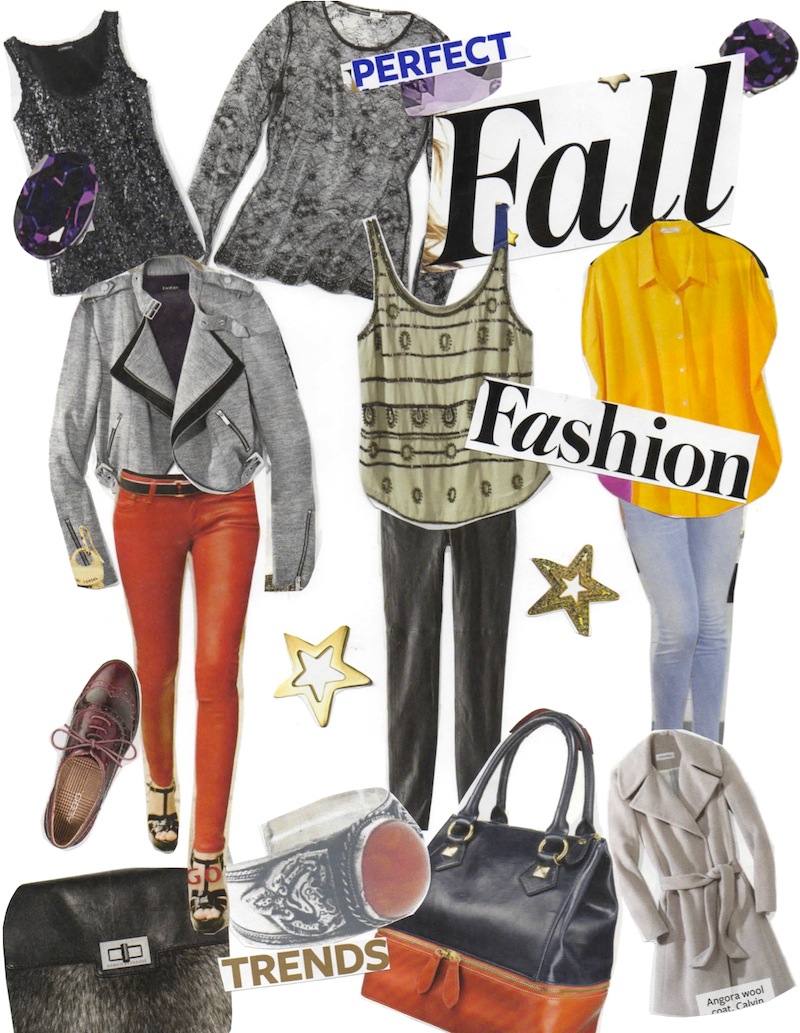 Shiny liquid leggings, black lace-up boots, and caramel-colored sweaters are just a few of the inspiring fall fashions this season.
As one of the warmest times for style, the climate of fall in Ventura can make it difficult to wear bundles of cozy coats and wrap-around scarves. Nevertheless, as one of the best seasons in fashion, fall can't be ignored.
With the Southern California autumn approaching, here are some stylish tricks to staying warm when it's foggy and the sun pops behind those clouds.
The key to mastering style in Ventura is layering. Starting from the outer layers, a perfectly fitted pea-coat or snug motorcycle jacket looks polished and keeps you warm on the cold mornings.
Lace is a big trend both on the runway and in street style. At Forever 21, they have a tailored jacket with both lace plus the boldly popular color of the moment, red, for $28. This would be perfect as a statement piece. Paired with a simple black tank-top and black jeans, this outfit is effective for a cool morning or sunny afternoon.
Another seasonable coat is, as always, is the perfectly fitted motorcycle jacket. This season many are appearing with lapels that flip out in a flattering cut. This specific style is my favorite for any leather jacket, gratifying much more than any other cut.
A typical coat for the fall is the pea-coat. A longer version paired with the perfect pair of sheer black or trendy printed tights is a great choice for a colder day, when the fog never disappears.
On the lighter side, a cardigan can be the perfect cover up for the air conditioned classrooms on warmer days. Opting for a colored cardigan can make it harder to match with printed tank-tops, but you can always make it work with a solid color underneath and either dark or black jeans.
Beneath the warm coat or cover up, you need a cooler option for when the sun peaks out. Like most California days, by about 10 AM, the sun is thawing the cold.
Button down tank-tops are a popular option. One by Urban Outfitters is also "color-blocked", a favorite of many designers because of the flattering look.
Graphic tanks are always inventive. Some can be juvenile, but I found one with a city skyline for $15, a classic look paired with one of the motorcycle jackets.
Trending again with lace, a top to be worn without one of fall's jackets is a half-sleeved shirt. At H&M, I discovered a white lace cropped top for $25, gorgeous under any additionally cropped jacket or simply by itself.
At the bottom comes this season's hot color red, in jeans. These pants are attractive with anything black for edgy or white for classic.
Jeans can be expensive or cheap, and I found both. Since they are a fashionable item, they are on the pricier scale. A pair from Asos comes in a vibrant red, which is much brighter than the subtle pair from Lulus. These are closer to maroon or as the company calls it, "wine-red". The vibrant red come at a price of $74, and the wine-red are $34.
Finally, accessories are the cherry on top and can add the most flair to an outfit. Rings with stones and rocks are beautiful and trendy. During my stay in Spain, I purchased a gorgeous flat shelled ring of abalone. Rings are one of my personal obsessions. Turquoise rings are the current allure, being eccentric and giving off a vintage vibe.
The boot of the minute, the black lace-up combat boot, is perfect with any motorcycle jacket and skinny jeans. As a petite girl, boots like these make me appear taller and can perfect any grunge look.
Lastly, the new skinny belt paired with a crop top and jeans or a tucked in shirt with high waist shorts polishes any look, and can be a pop of color to a plain outfit. I own a pink and grey skinny belt both from Forever 21 for $1.50 each. I matched the pink with a black graphic crop-tank and dark wash jeans and the grey with a black pocket-tee tucked into white shorts.
The pink color gave my skin a tanner look, and worked well with the dark colors; the grey adding an element to the outfit.
With all these different ways to beat the heat and combat the cold, warm fashion in the autumn of Ventura can now be possible. Fall can be a variety of different weather, but with layers you can be ready for anything.