Asian culture in Hollywood: How well is Asian culture represented in media?
In the 21st century, it's not hard to come across words like "diversity", "inclusivity" and "representation", especially in Hollywood. For so long, caucasian and mainly-Eurocentric narratives, stories, actors and creators have been at the forefront of silver screen success, with stories about people of color and minorities pushed to the niches of the collective thoughts associated with the industry.
As progressive efforts continue to spread throughout the Western world, actors, storytellers, musicians and filmmakers are pioneering new methods of change that aim to inspire those from marginalized communities and share their stories with this creative community.
In the Asian community, accurate representation and education of the many cultures, countries, religions, and people encompassed in the massive continent has become a prominent hot topic. Discussions about race, ethnicity and multicultural identities are becoming broader and broader, and are imminently impacting the entertainment industry, especially amid social movements like Black Lives Matter (BLM) and Stop Asian Hate. As opportunities for up-and-coming Asian creatives continue to grow, it's worth noting the remarkable successes and critiques in Hollywood on their productions and work representing Asian narratives.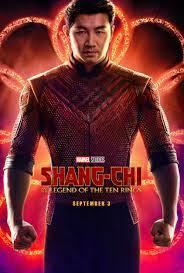 Shang-Chi and Never Have I Ever:
Shang-Chi and the Legend of the Ten Rings is a keen example of a movie that represents the Asian community, since the majority of the cast was of Asian descent. Two notable artists from the movie are Simu Liu (who played Shang-Chi) and Awkwafina (who played Katy, Shang-Chi's companion). Both actors garnered plenty of attention from people after the movie's release. As Foothill Technology High School (Foothill Tech) junior Eli White notes, "it's really cool seeing Simu Liu and other people like Awkwafina in [Shang Chi]. They're blowing up here which is really nice to see."
Even though Hollywood is gradually evolving to be more representative of minority cultures, there are still some TV shows and movies that portray Asian characters as the general outdated societal stereotypes- being academically successful and having strict rules imposed on them by their family. However, these stereotypes, intended to be humorous, can easily come off as offensive. Arvin Fu '23 remarks, "I think as long as [shows and movies] keep [the stereotypes] not too offensive, I think it's fine. In Asia, we often joke around with other Asians, however if it gets too offensive in terms of education, occupation or any other thing that actually influences our lives, a line should be drawn."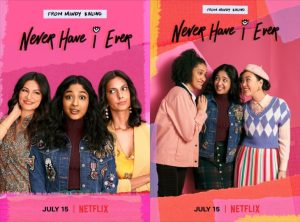 An example of the "Asian stereotype" being seen in Hollywood is in the Netflix show, Never Have I Ever It shows Devi Vishwakumar (the protagonist played by Maitreyi Ramakrishnan) as the stereotypical Indian-American teenager: an academically-successful high school student who goes to explore and be a part of the things her mom considers "rebellious." Despite this stereotype being highlighted, the show does an excellent job in showing some aspects of Indian culture, like the Ganesh Puja (which marks the birth of Ganesha, the elephant-headed god of wisdom and prosperity).
88rising:
Asian representation is becoming an ever-growing presence in the music industry with 88rising, a music label centered around Asian talent. Founded by Sean Miyashiro of San Jose, California in 2015, artists like Rich Brian, NIKI and Joji have become established names in this new wave of artists, and they're not stopping anytime soon. 88rising features artists from Indonesia, Malaysia, South Korea, Japan and China, and has collaborated with countless other contemporary artists each bringing their own flair to the studio.
Miyashiro and 88rising also produced the lauded official soundtrack of Shang-Chi and the Legend of the Ten Rings. Director Destin Daniel Cretton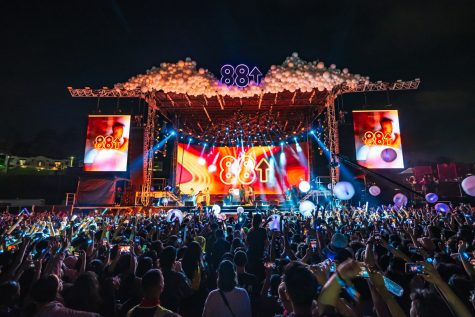 was also a proponent of propelling Asian talents to the big screen and beyond, and in an interview with Riff Magazine, he told Miyashiro, "I want people to understand that Asian young people, young kids, do everything that everybody else does. We seek thrills, we fall in love, we dance to the same music."
Miyashiro stays committed to building and keeping a place for Asian artists and fans alike to revel in the talents of their cultures. If you recognize music festivals like Coachella, Outsidelands and Lollapalooza, 88rising's Head In The Clouds is another to keep an eye on.
He also reflects back on his upbringing in south San Jose: "I was able to grow up in a time that was magical because you had all these different families," he said. "I would go to my friend's house, and he'd be a Latin American, and then a Filipino household, and a Vietnamese household, and really being able to inspire each other, just soaking up different cultures and foods and music." Even before music, staying connected to one's cultural background in the typical household was important to Miyashiro. This is also something students Ashley Kaller '23 and Marc Castillo '23 touch on, "at home, we eat a lot of Filipino food and we speak the language too," Kaller says. "Some examples of the food we eat are sinigang, pork adobo and lechon," Castillo adds.
As Hollywood and the entertainment industry continue to make changes to the way they portray artists and characters of color, many successes are being made in the Asian community as talents are becoming increasingly recognized and rewarded. The table of discussion for multicultural identities is growing, and with greater and more accurate coverage of the world's different cultures, the euphoric feeling of being heard and understood resonates in audiences of color.