Foothill softball overpowers Villanova 10-4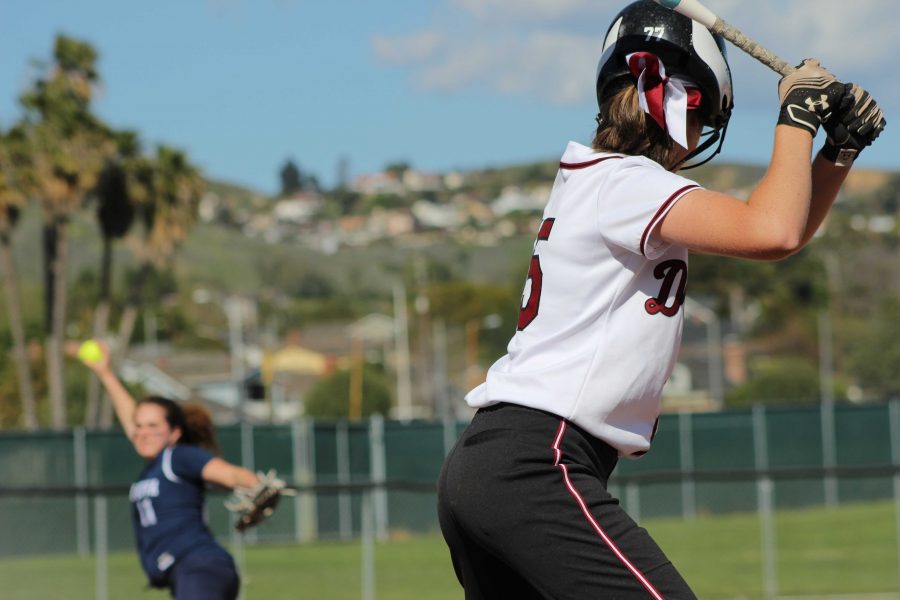 Joshua Modglin
March 26, 2016
As the wind tore through the fields of Ventura College, the Foothill girls' softball team played their first league game against Villanova Preparatory School on Tuesday. The Dragons defeated the Wildcats with a final score of 10-4. The first inning of the game began with Villanova up to bat, but no runs were scored. Foothill threw three consecutive outs, preventing Villanova from reaching second base.   ……………
As the wind tore through the fields of Ventura College, the Foothill girls' softball team played their first league game against Villanova Preparatory School on Tuesday. The Dragons defeated the Wildcats with a final score of 10-4.
The first inning of the game began with Villanova up to bat, but no runs were scored. Foothill threw three consecutive outs, preventing Villanova from reaching second base.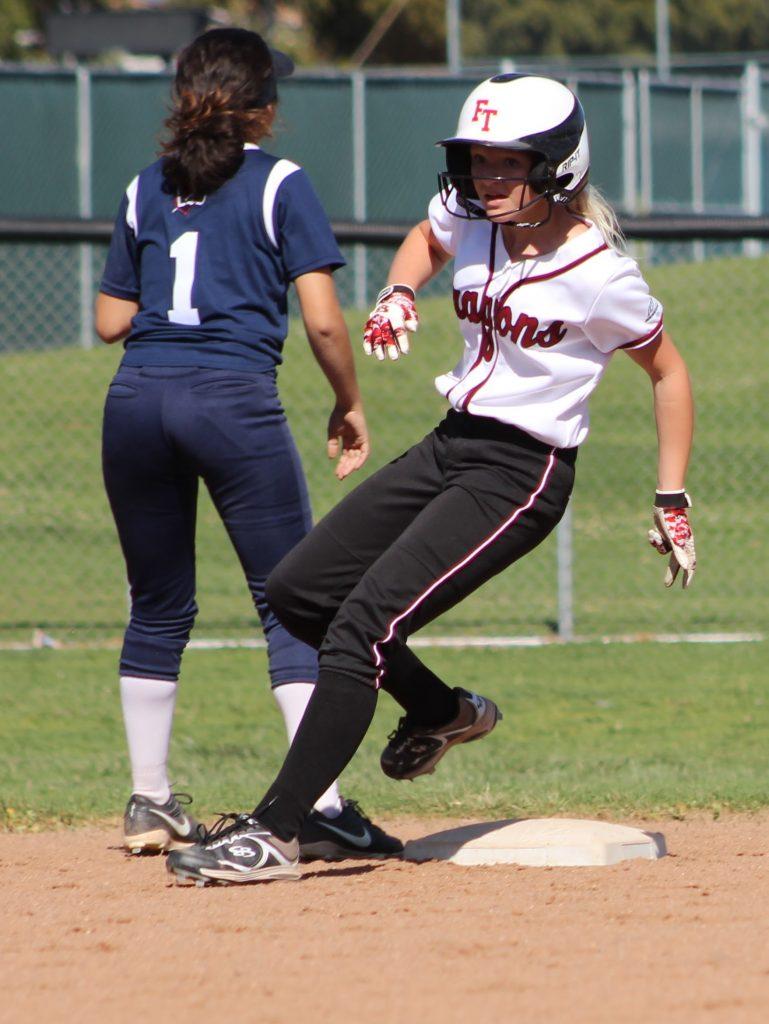 Freshman Cydnie Gutierrez was Foothill's first batter of the game, hitting a single until Villanova threw her out. Freshman Jamie Dietz followed Gutierrez, hitting a double into the outfield, and stealing third base. Sophomore Jessica Mendoza and freshman Abby Sourwine batted next, but Villanova threw both of them out.
The second inning started with Villanova immediately hitting a single, stealing second and third base, and scoring the first run of the game.
Foothill retaliated by shutting out Villanova, throwing three outs. As it was Foothill's turn to bat, Villanova quickly threw three outs within the first four batters.
The Dragons didn't even let Villanova get to second base at the top of the third inning, throwing the first three batters out.
Foothill hit three singles, allowing both freshman Cydnie Gutierrez and sophomore Taylor Wreesman to score two runs, making the score 2-1, without any outs.
Head Coach Priscilla Rouse-Becker believed the most exciting part of the game was when Foothill "finally got themselves back in the game" after Villanova had the lead.
"I think the big hits we finally got, when [Villanova] had the beginning and we came back, was most exciting," she said.
Villanova once again was thrown out, allowing Foothill to bat five minutes after the fourth inning began. After two walks and three outs, the inning ended with no runs scored by Foothill.
After no runs were scored by Villanova at the top of the fifth inning, both Mendoza and freshman Abby Strong hit doubles, followed by a single hit by Sourwine, which eventually lead to Strong and Sourwine scoring two runs. In retaliation, Villanova scored three runs, bringing the score up to 5-4.  
It was the bottom of the sixth inning where Foothill scored their final five runs, by Dietz, Mendoza, and freshmen Kalyssa Muniz, Aleska Page, and Kat Tafoya, respectively.
[soundcloud url="https://api.soundcloud.com/tracks/254741105″ params="color=ff0000&auto_play=false&hide_related=false&show_comments=true&show_user=true&show_reposts=false" width="100%" height="166″ iframe="true" /]
The game ended with a final score of 10-4 after Foothill shut out Villanova in the seventh inning, preventing them from scoring any runs. Rouse-Becker believed that despite the win, the Dragons "played okay for the first [league] game of the season."
Wreesman also noted how Foothill "played down a lot to this team."
"[Villanova was] a little more of a lower[-level] team," she said. "I know we've been going to some tournaments, playing against [CIF Division I] and other [Division IV] schools and we've been playing really well. We are playing down a little bit, which is something we are learning."
Sophomore Taylor Escobar thought that Foothill "could have played better" against Villanova.
"We need to adjust to slow pitching and we did not hit the ball [well] at all," she said. "We made a lot of errors."
Rouse-Becker noticed aspects similar to Escobar and believes the team can improve on "being able to adjust to pitchers better."
"We played [against] a lot of other fast pitchers for the last few weeks in preparation for the season," she said. "This pitcher didn't have that speed so it took us about an inning and a half to adjust to the level of pitching."
"So I would like to see us adjust better to the pitching," she continued, "but I am happy that we did [eventually] adjust."
Wreesman thought that Foothill needs to improve on their hitting, which she believes can "definitely" be achieved.
"We're really trying to focus on making sure we are getting good contact, keeping our hands high, really focus on that ball and hit as hard as we can," she said. Rouse-Becker is most excited to continue to improve from last year, especially since the team is "much stronger."
"We were a first-year team and just put these people together and did the best we could," she said. "This year, we are a lot stronger than we were last year. We are still young, […] but I am most excited for what we can do with the talent we have."
Rouse-Becker also hopes that the team "wins as much as possible" by "doing all that [they] can."
"We certainly like to be the last team standing," she said. "We are going to end up where we end up, but if we aren't the last team standing, it's not going to be because we didn't try."
Background photo credit: Rachel Horiuchi /The Foothill Dragon Press.