Keep dry with a rainy day Wardrobe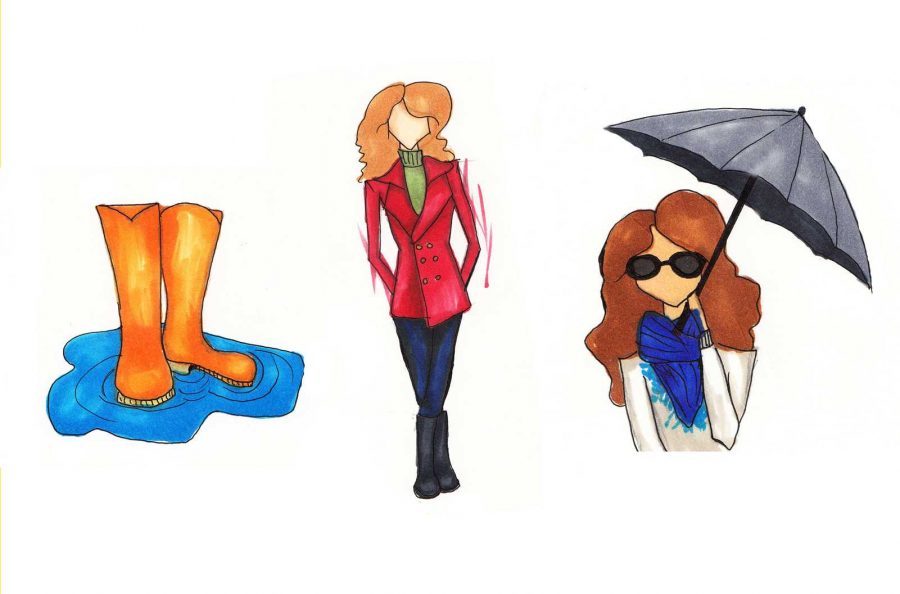 Paris Shepherd
January 10, 2015
Skip the rainy day blues and fight the unexpected winter showers with chic raincoats, boots, and umbrellas.
Rain gear may not make the weather more enjoyable, but these suggestions will help you get from point A to point B in a stylish (and dry) way.
The Trench Coat
A dependable trench coat is a must-have when enduring the threat of impending rain. A rain coat is better at handling a downpour than your winter wool and will keep you warm. The traditional tan version is perpetually on-trend, but more adventurous dressers often times play with fit or pattern. Nonetheless, this is the staple for many fashion icons.
The Scarf
Try out a retro beauty trick and tie a scarf under your chin. This protects stray strands from the wetness that can spell disaster for any hair type. However, scarves protect more than just hair. Sold in a variety of styles, scarves can be wrapped or left hanging around your neck to add an extra layer of warmth in frigid temperatures.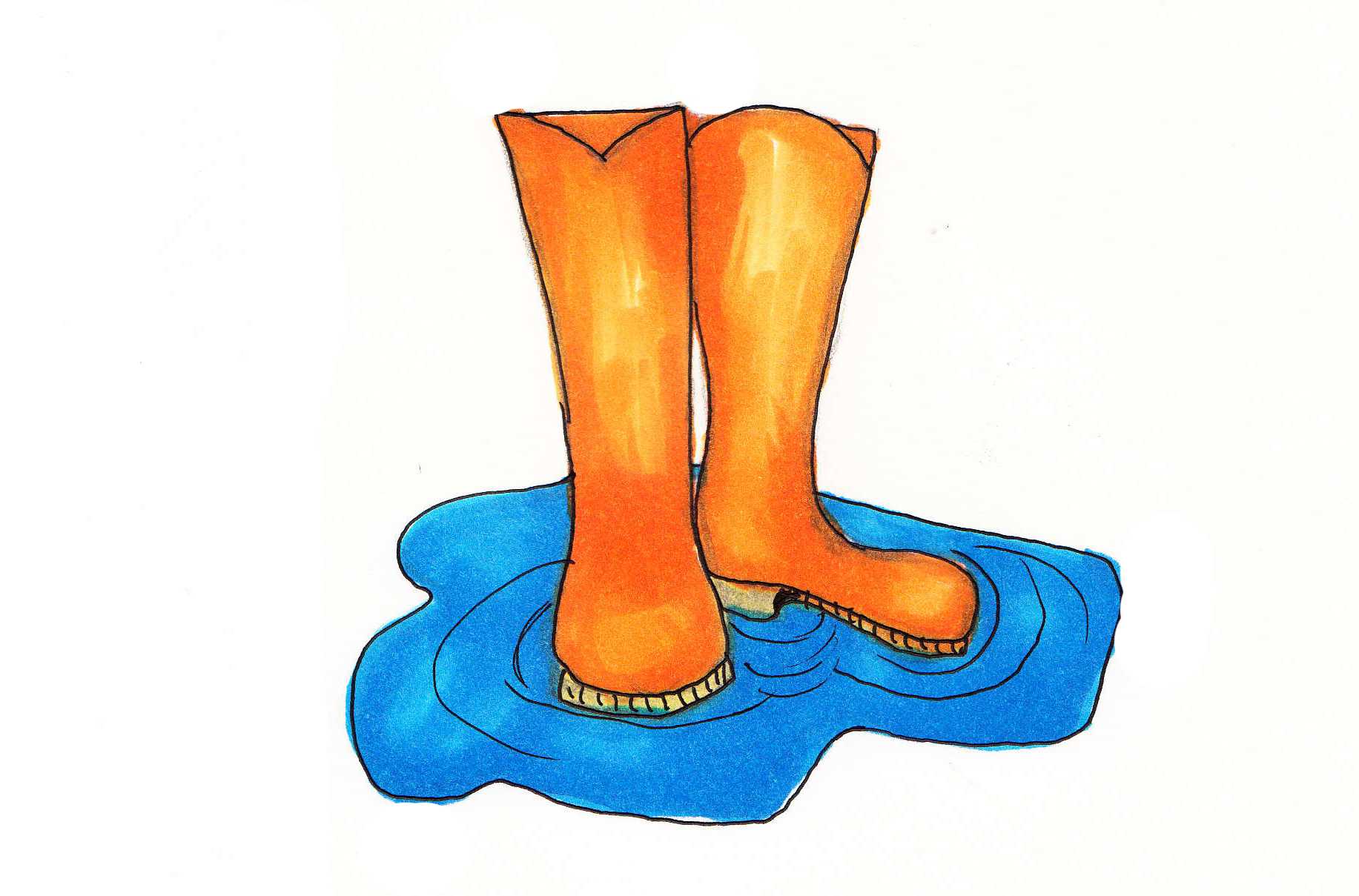 The Rain Boot
On days when the downpour is unavoidable, slip into a pair of trendy galoshes and stop worrying about errant puddles. They come in an endless variety of styles, ranging from all black, to dotted and brightly patterned pairs. Coated with a waterproof sheen, rain boots can easily be wiped off once you reach your destination without any permanent water damage.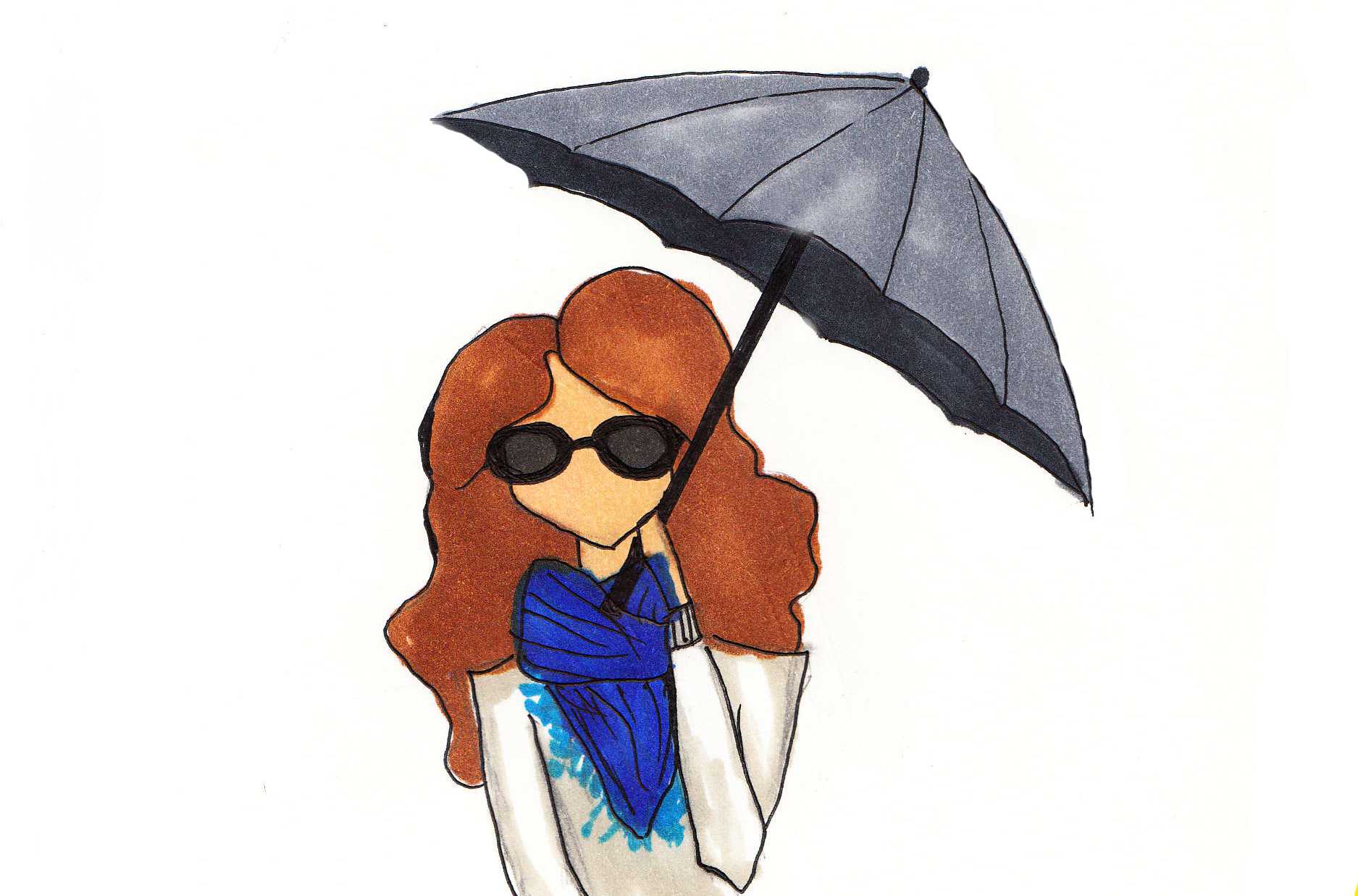 The Umbrella

Grab a fun umbrella: it's the most popular and effective way to keep dry. One perk to picking a particularly unique umbrella is the assurance that you'll never get it mixed up with someone else's. With everyone's solid black umbrellas lined up at the door, it can be tedious to sift through for your own; and distinct umbrella solves this. With a bright pattern, your umbrella will stand out against the gloomy skies.
Rainy day wardrobe is just like dressing for any other type of weather, except with the inclusion of layers and waterproofed attire. Stylish, yet practical wet weather fashion will keep you warm and dry on rainy days.