How To: Style a Jean Jacket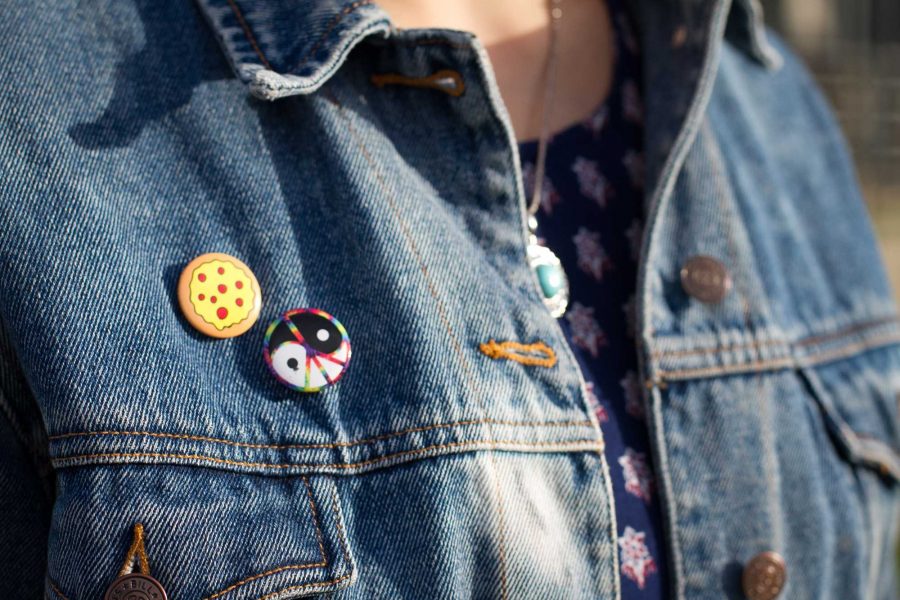 Paris Shepherd
January 7, 2015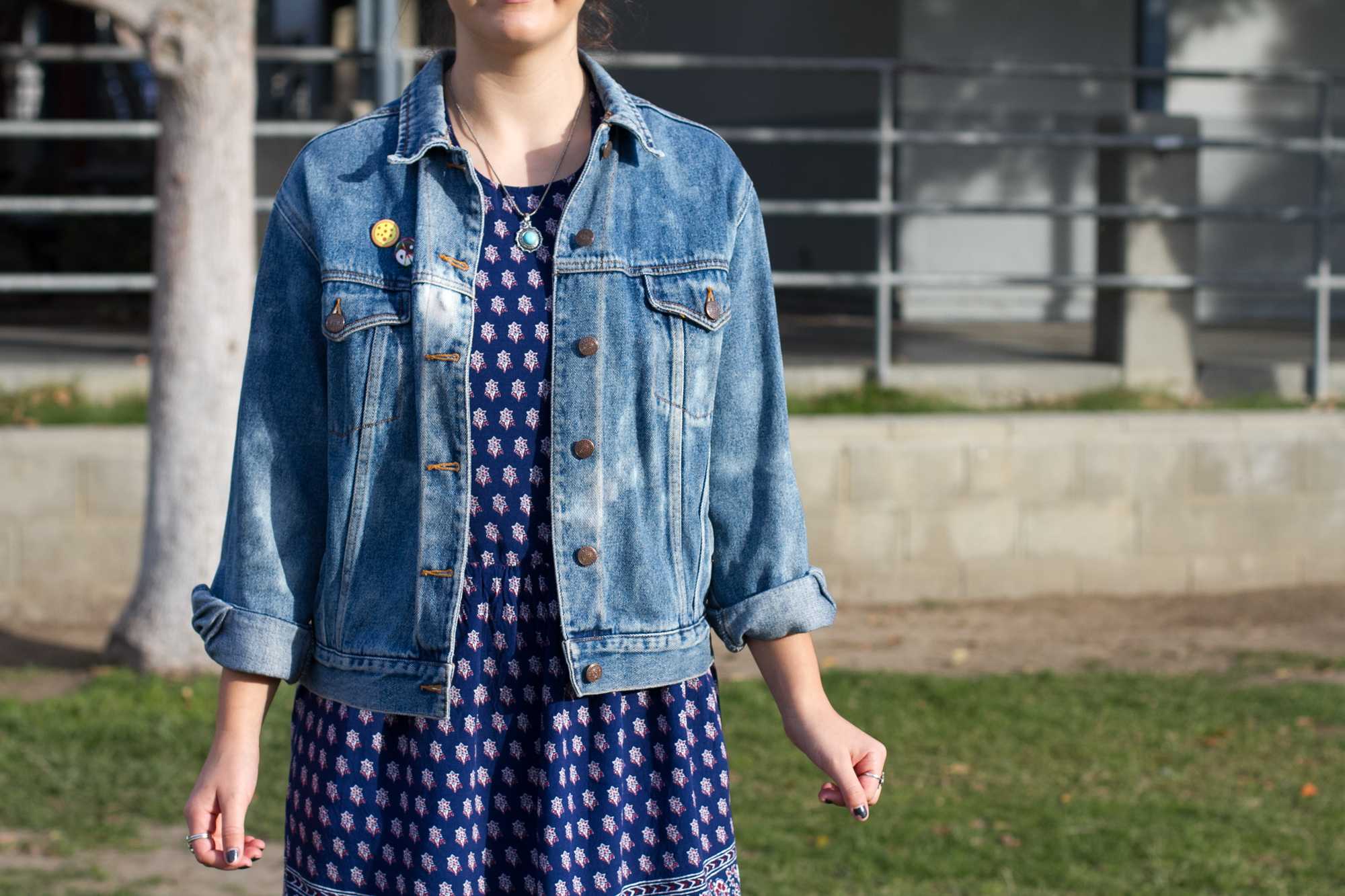 Thinking about what to pull over that chunky sweater that doesn't seem to fit under any of your outerwear? Here's a suggestion: Invest in a Jean Jacket. You may have already guessed it but oversized denim has arrived and is more versatile than ever.
The evolution of the jean jacket started as a classic item, becoming a symbol of youth and rebellion in the sixties. In the seventies and eighties, it became associated with sexual freedom.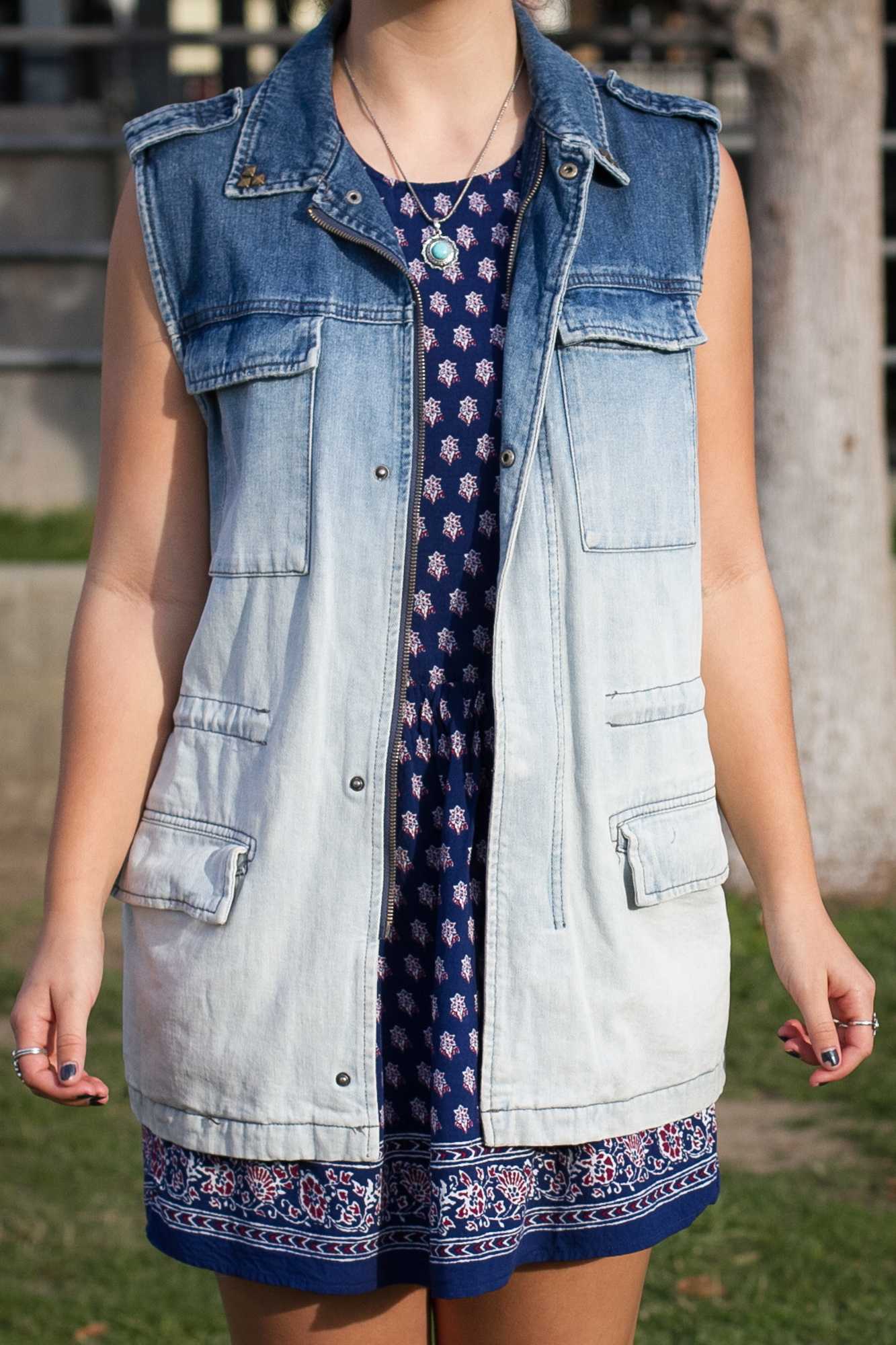 Ditch "fit" and go for something different. Oversized denim is ideal when trying for a simple addition to an otherwise blah outfit.  Aside from conventional, this windbreaker can be dressed up or down; depending on the occasion.
Denim has this wonderful ability to add a casual feel to any ensemble. Known for its classic blue anterior, the jean jacket will easily become a favorite in your wardrobe for winter. Effortlessly dress down your look by adding a touch of denim to that party dress that you've been dying to wear.
How to Dress down your look: Oversized denim plus a party dress means that you have achieved the ultimate daytime look. Party or not your outfit balances fun with relaxation; a perfect combo.
Although stigmatized as ordinary casual wear,  jean jackets can be enhanced. Some are complete with a variety of different embellishments, such as lace, and can continue to be embroidered. The addition of lace instantly dresses up the denim and adds a feme feel. Other than with lace, embellishments such as patches and faux fur create a stylish look that is unique to the wearer.
Jean jackets have also often been used as a canvases for personal expression and fandom.
When asked about his denim jacket–turned vest, Eric Searcy, a junior at Foothill Tech said "I like getting weird and obscure patches because  it's entertaining to watch other's reactions to them."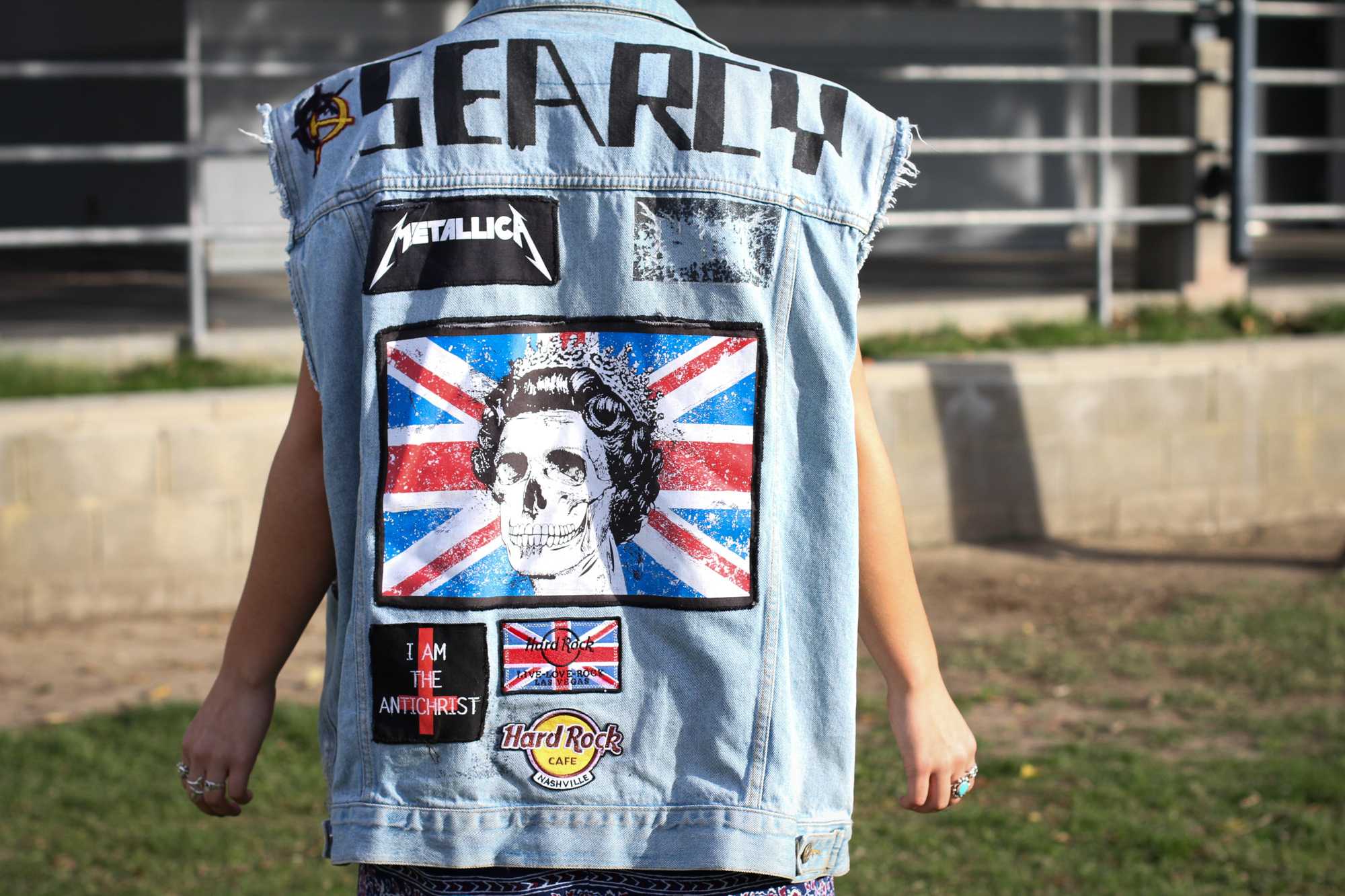 How to Dress up your look: Patches, Pins and lace Oh my!  There are tons of ways to dress up denim so don't be afraid to try a few out. Just remember that less is more when it comes to adding embellishments to your denim jacket.
Denim can be found in almost every clothing store, however the best place to find a jean jacket with character is at a thrift store. Usually there is a large variety of styles, oversized included, all for a low price.
Once you've found one in the perfect size and wash, experiment with different add-ons and make this look your own.
Jean jackets are great for those in between days when it's not cold, but the air has a bit of a chill to it. http://t.co/OKqjyd4S0j

— Visions (@visionshairnail) October 14, 2014
…………………………………………..
Background Photo Credit: Carrie Coonan/The Foothill Dragon Press