Devyn Kearney pursues passion with eight-legged friends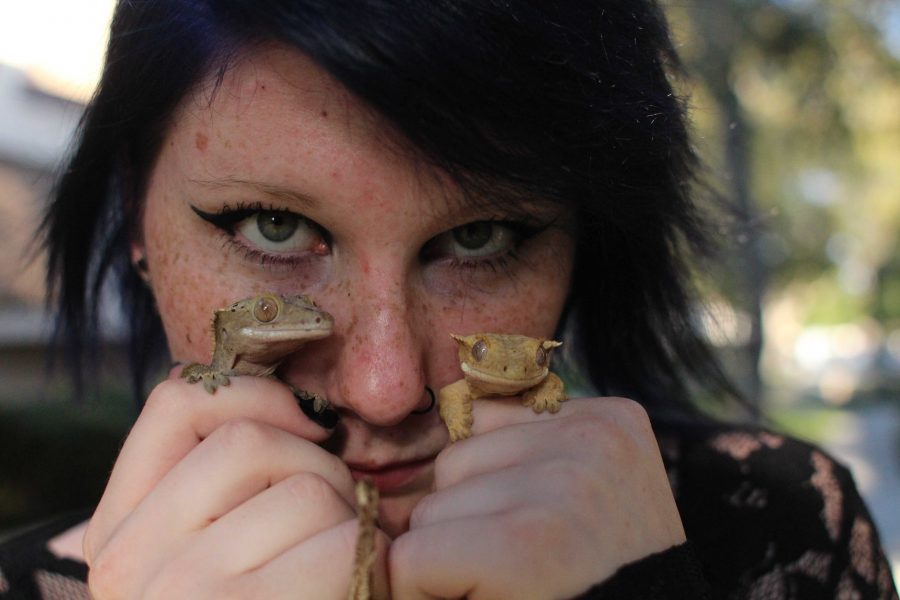 Emily Kinnaman
October 10, 2014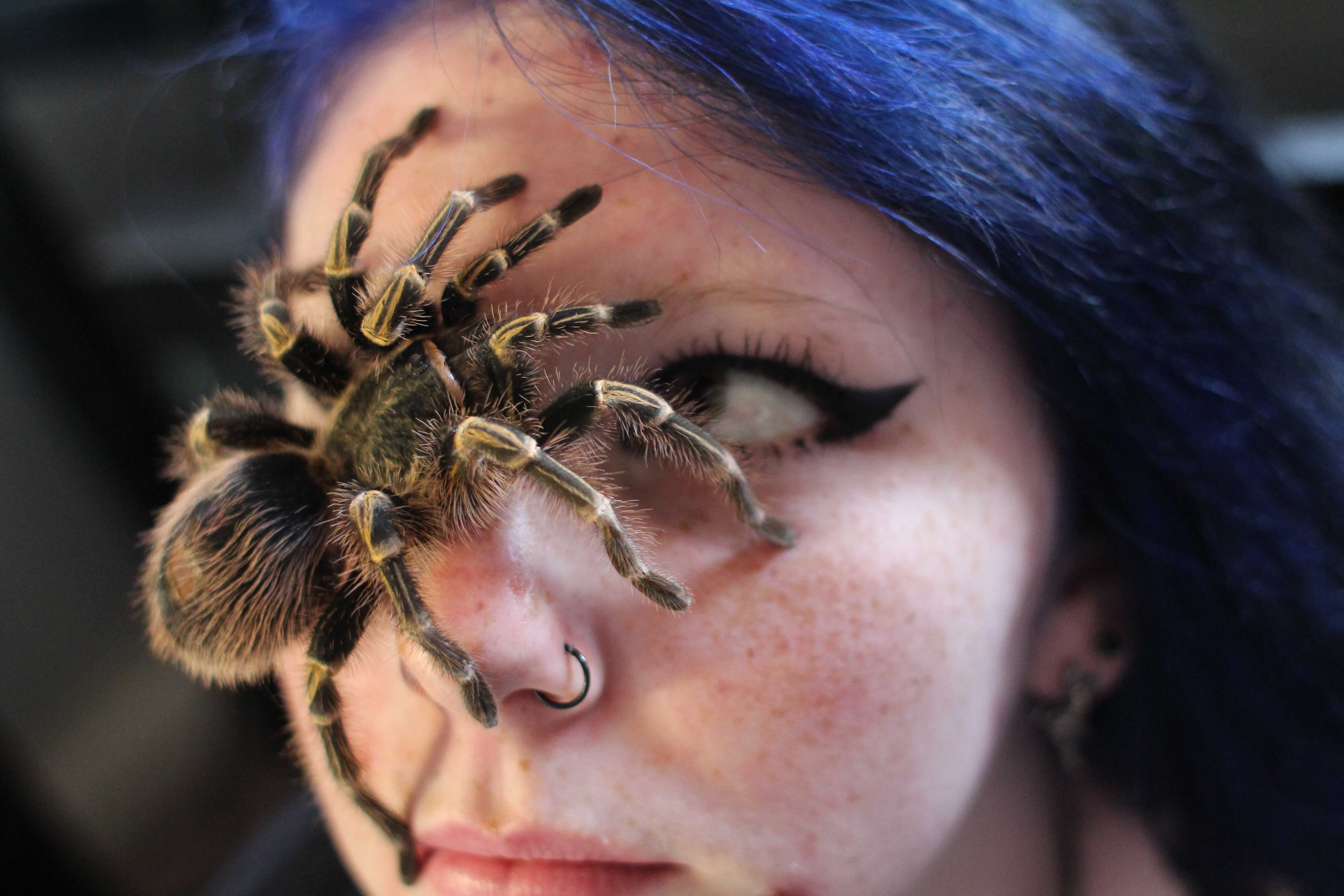 Many students have dogs and cats, but senior Devyn Kearney owns pets that are slightly more uncommon.
Kearney has several geckos and a boa constrictor named Andromeda.
But those are not the only unique animals that she owns. Kearney also cares for 11 spiders: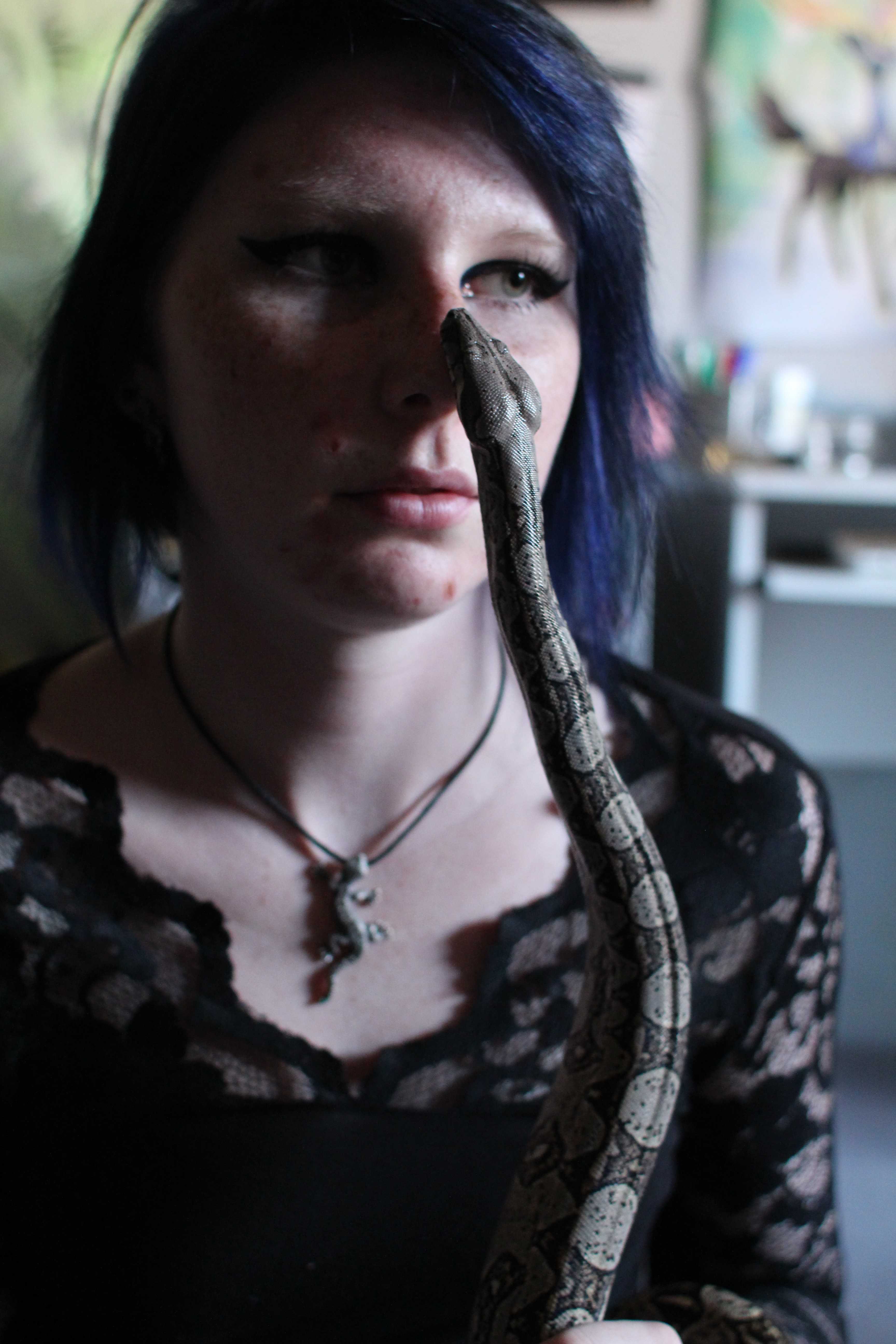 six black widows

two unconfirmed species

two tarantulas

one wolf spider
Like all usual household pets, Kearney's spiders have names. She calls the large tarantula, a Chaco golden knee, Goldie. The smaller one, a greenbottle blue, is called Anthea. Each black widow is named after a Disney villain.
Kearney believes that caring for these unique creatures is difficult only if no research is done beforehand on the specific species. She spends much of her time learning about spiders and how to care for them.
"I study them regularly. I have textbooks and stuff. I'm really into this, like I'm constantly figuring this stuff out," she said.
"There's thousands of species of tarantulas and they come in every color, every size, every personality I guess you could say. The only part of the world where spiders do not live is Antarctica. There are different species that are able to inhabit every other place in the world, including water – there are water spiders," she added.
The difficulty in caring for a spider also depends on the species. Hardier breeds require an environment at least slightly similar to its natural environment, while more delicate breeds need nearly perfectly replicated environments to survive. Kearney has some beginner and middle species, but has not gotten any delicate species yet because the transportation of such breeds can be difficult.
[soundcloud url="https://api.soundcloud.com/tracks/170666901″ params="color=ff5500&auto_play=false&hide_related=false&show_comments=true&show_user=true&show_reposts=false" width="100%" height="166″ iframe="true" /]
Kearney said that, contrary to public opinion, spiders are "not [like bugs]. They're sentient animals that are really unique from other kinds of animals. They have personalities and certain traits. They can actually be loving and have a relationship with you."
While Kearney enjoys the distinct personalities of spiders, her main focus is to study them as preparation for the career she aspires to have in that field.
"Most people would be like, 'yay, I have this fun pet! I just love this,' but I started getting them to study them because I want to go into arthropology, which is the study of invertebrates," she said.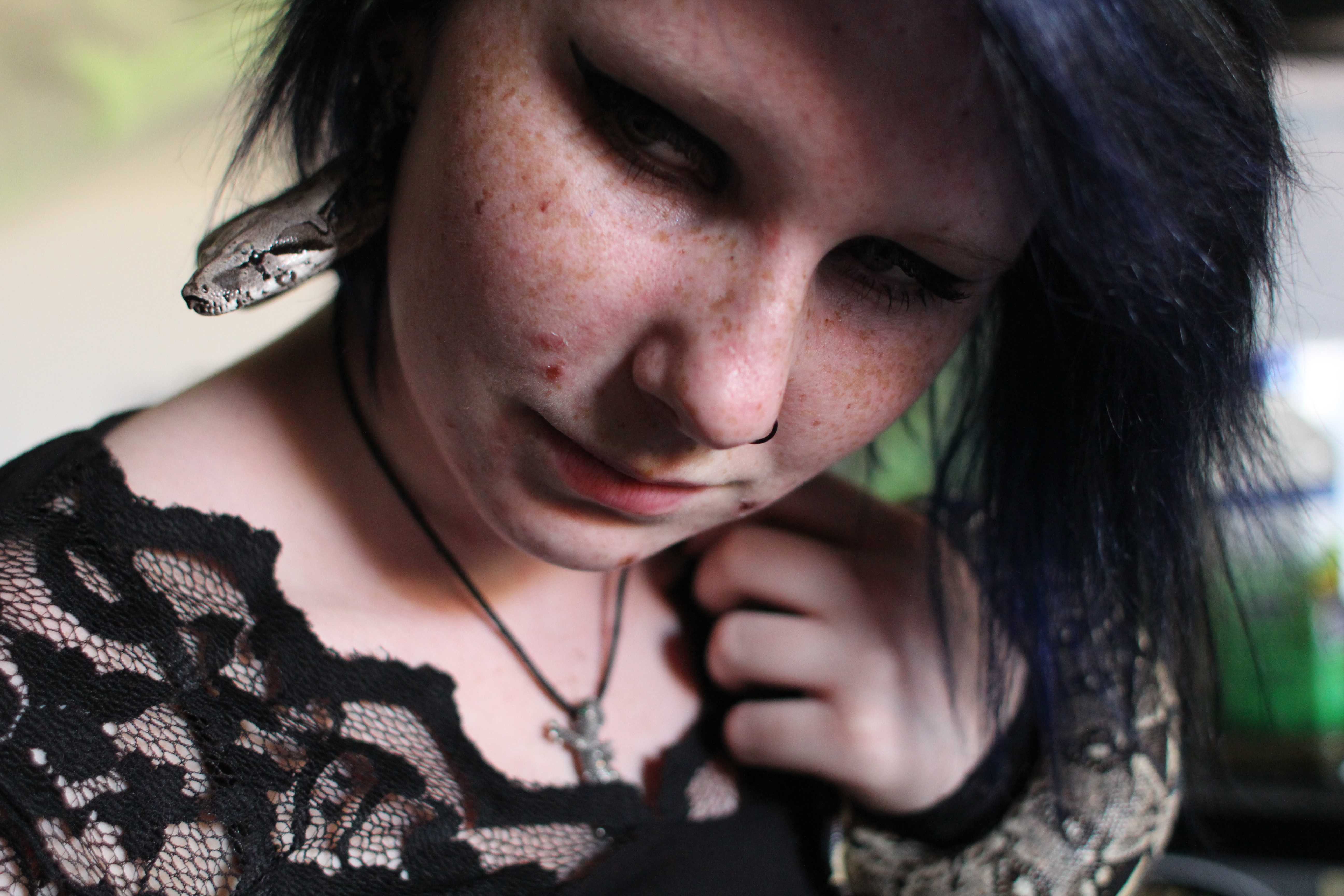 Within the larger category of arthropology there is a subsection called arachnology, which Kearney said that she is particularly interested in. A career in this field appeals to Kearney because of her interest in everything about spiders, even details like their nervous systems.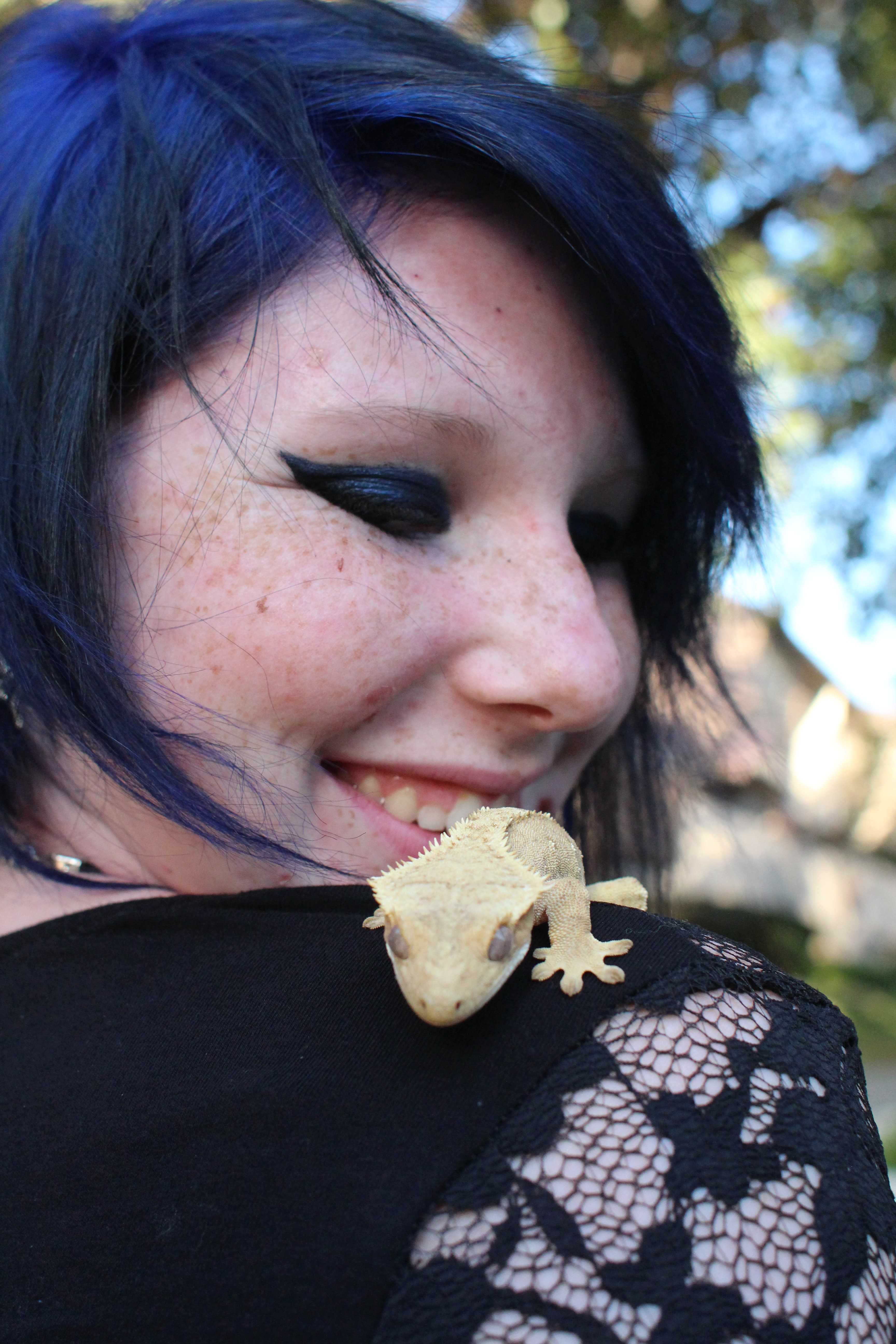 "[Spiders] don't have a nervous system like humans do. They have an exterior nervous system. They have sensory hairs that actually feel out vibrations in the air and heat waves. So it's really cool," she said.
Kearney said that oftentimes, people are surprised to learn about her passion for spiders.
"I'm a young female, and that's not stereotypically something that a young female would enjoy. They'll ask me, 'Why do you have them? Why do you love them?'" she said. "I'm like, 'Well, I want to go into biology, I want to go to the Amazon someday and discover new species of spiders.'"
However, opinions about Kearney's unusual pets do not really lessen her passion for the creatures.
Kearney's friend, senior Johnathan Carriger said, "I think it's very interesting that she doesn't care about what people think about her pets."
Senior Lucy Knowles says that she has come to accept the spiders as a part of Kearney's personality.
"Devyn is a definite character herself […] like in the best way possible. Her pets are just her. She just loves them," she said.
Kearney hopes to pursue this outlet of her personality for years to come.
"[In the future], probably primarily I'll have tarantulas, just because they have a longer lifespan and as kind of a general rule, they're more docile than most species of spiders or arachnids," she said.
Her larger spiders will live for approximately 20 more years. She expects her smaller ones to live about five more years. But regardless of the spiders that Kearney will own in the future, she knows that she wants to continue studying them.
"I want to study them for the rest of my life because they're my passion," she said. "There's no other creature like them in the world."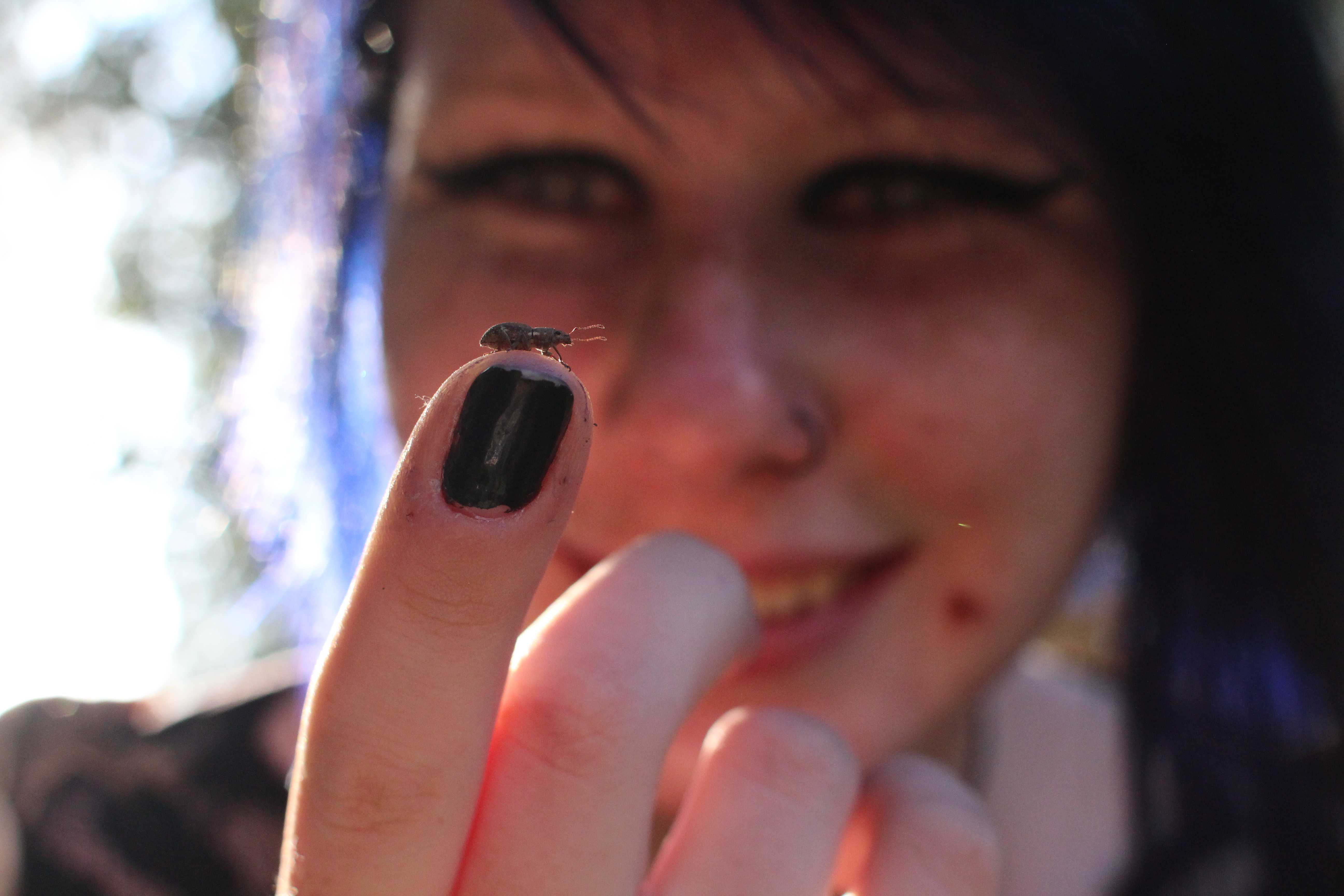 Background Photo Credit: Canela Lopez/The Foothill Dragon Press