Cross country team makes history in first Foothill race (video, 18 photos)
Early Saturday morning at the University of California at Santa Barbara, parents, students, and faculty from schools across Southern California prepared to watch the Foothill cross country team compete in their first-ever athletics event under the banner of their own school.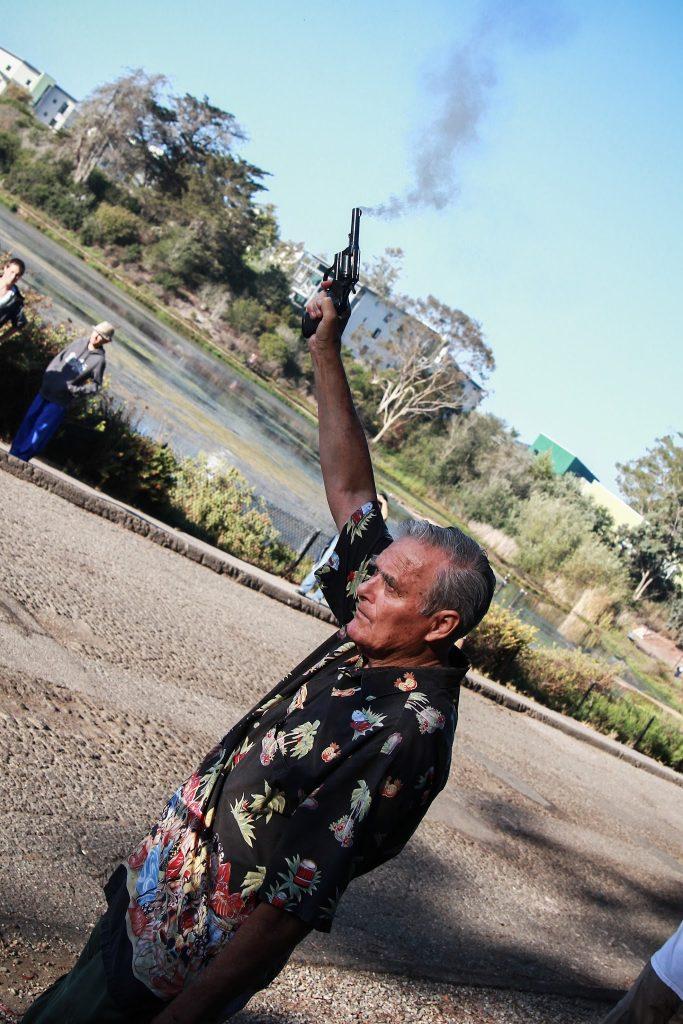 The girls' race began at 8:03 a.m., only to begin again four minutes later when it was discovered that the competitors had taken a wrong turn.
Race starter Bill Swing explained that the 2.9 mile UCSB race, also known as the "Blue Lagoon," had been altered to better reflect the course college athletes follow. This created confusion among the high school athletes who had previously run a different course at UCSB.
Ten girls' teams and 11 boys' teams competed in the UCSB Gaucho Meet, ranging from Indio High School in the south to Morro Bay High School in the north. Foothill sent a total of 44 runners.
Freshman Chloe Hilles was the first Foothill girl to finish the race, coming in 14th place with a time of 20 minutes, 41 seconds. Hilles was excited for both her short time and the historic event.
"I was really nervous, but now that I'm here, I [feel] overjoyed," said Hilles. "It's just awesome that I can be part of the first generation of Foothill athletics and at the first event of Foothill athletics."
The girls finished in 8th place overall with 194 points.
The Gaucho meet was scored by assigning points to the first seven runners from each team to finish the race. Special chips placed in the runners' shoes automatically recorded the students' exact time when they crossed the finish line.
The team with the lowest overall score wins the meet.
[soundcloud url="https://api.soundcloud.com/tracks/165525431″ params="color=af0000&auto_play=false&hide_related=false&show_comments=true&show_user=true&show_reposts=false" width="100%" height="166″ iframe="true" /]
Many Foothill staff members cheered the Dragons on at their first-ever meet. Among them was principal Joe Bova, who was very proud to see how well the less-experienced runners did.
"A number of our athletes can't compete today because they just played last year at another school, so they have a 30 day sit-out period," said Bova. "It's basically like a freshman-sophomore mainly team today running against […] very experienced teams of mostly varsity, like senior, runners."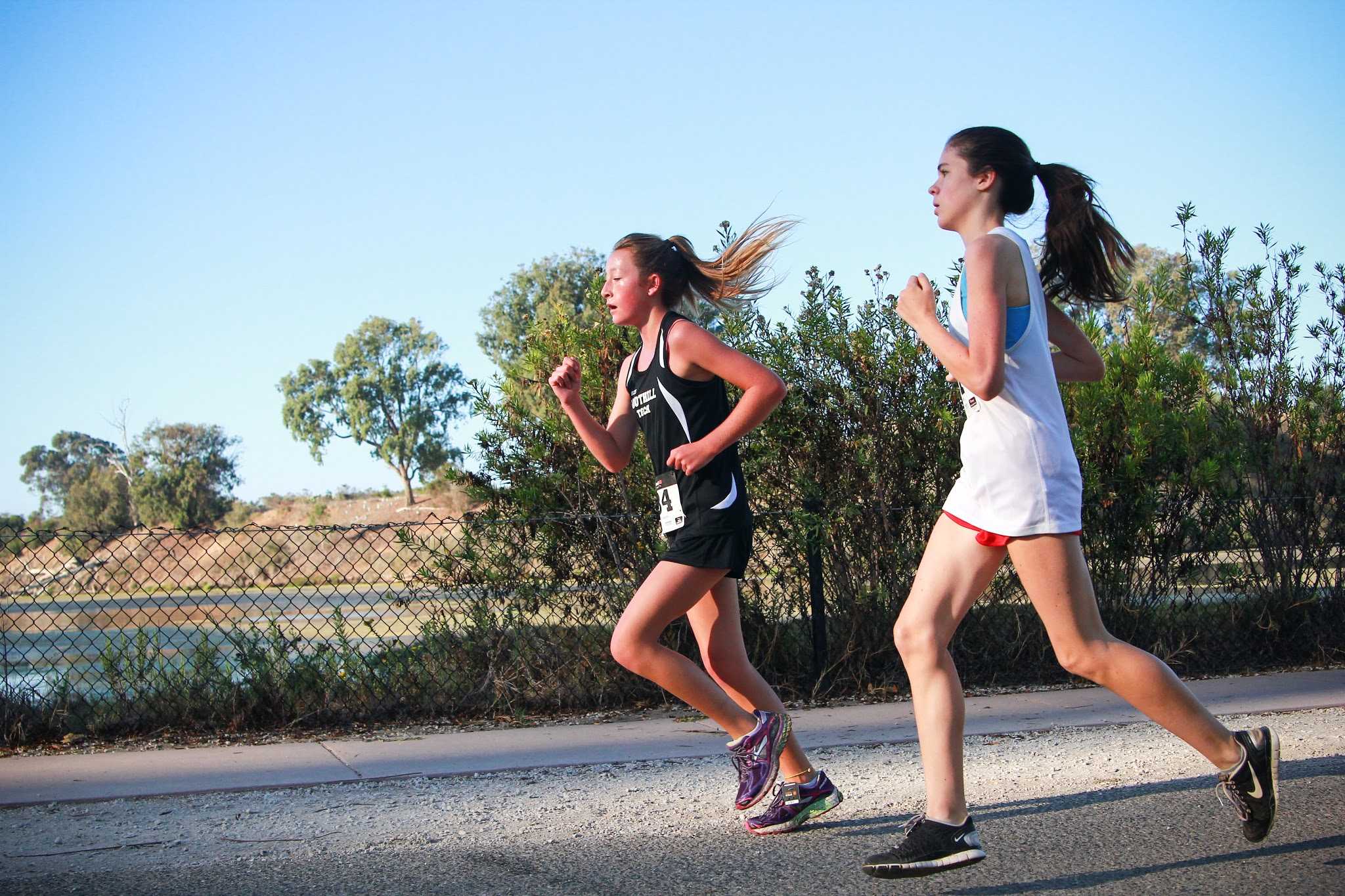 The athletes affected by the CIF-mandated sit-out period were able to participate in a later "community race," but their times didn't count towards Foothill's scores. In a community race, anyone who wants to run can participate in the race.
The boys' race began at 8:43 a.m. The first place runner, junior Garrett Reynolds of Ventura High School, finished with a time of 14:49.70.
Coming in 49th place at 17 minutes and 24 seconds, sophomore Jared Rodriguez was the first Foothill boy to cross the finish line. Rodriguez said it felt "pretty good" when it finally registered to him that he was the first male Foothill student to ever finish a race.
…………………
Overall, the Foothill boys' team finished last in the ranks, with a total time of 1:30:42.30 and 296 points.
Foothill alumnus and unofficial assistant coach, Megan Kearney, knows that the team's improvement will only come over time.
"There's a lot of new people on the team and a lot of them don't know how to race or what it means to race but they're all very excited and eager to learn and that's exciting for me," said Kearney. "I'm excited to see them all learn and grow, and for the one's who ran for other teams I'm excited to see them improve and represent Foothill instead of a different school."
Ken Reeves, head coach, compared it to "how taking the SAT test is different than taking the practice SAT test. We practiced, but now they have that first experience, so I think each week we'll see incremental improvement."
[soundcloud url="https://api.soundcloud.com/tracks/165526149″ params="color=af0000&auto_play=false&hide_related=false&show_comments=true&show_user=true&show_reposts=false" width="100%" height="166″ iframe="true" /]
Both staff and students are ecstatic for the upcoming year in athletics, not just for cross country, but for all other sports now offered at Foothill.
"I've just been so encouraged by the amount of students who want to participate [in athletics]," said Foothill Athletics Director Emily Stevens. "I'm looking forward to full participation by the student body, and am just encouraged that students want to be a part of Dragon athletics."
Freshman Paul Marcoux anticipates "getting faster and seeing the team grow."
Bova is excited to see the other sports play their opening events.
"I'm just looking forward to our students getting a chance to compete for their school. I'm super excited about going out to all the first events for each sport," said Bova. "Each one of these milestones is going to be very exciting for us."
For Stevens, one of the most rewarding parts of the meet was seeing the results of over a year's worth of planning pay off.
"It's like a celebration of all the hard work coming together," said Stevens.
Reeves summed up the meet, saying, "The simple answer: they done good."