With a minute and a half left in the final quarter, junior Lezly Plahn passed the ball to sophomore Josie Thorp in an attempt to overcome the one point trail on the Hillcrest Trojans. Tension and shouts from the stands filled the air at the William Woollett Jr. Aquatic Center as junior Meagan McKillican made an attempt for the Dragons.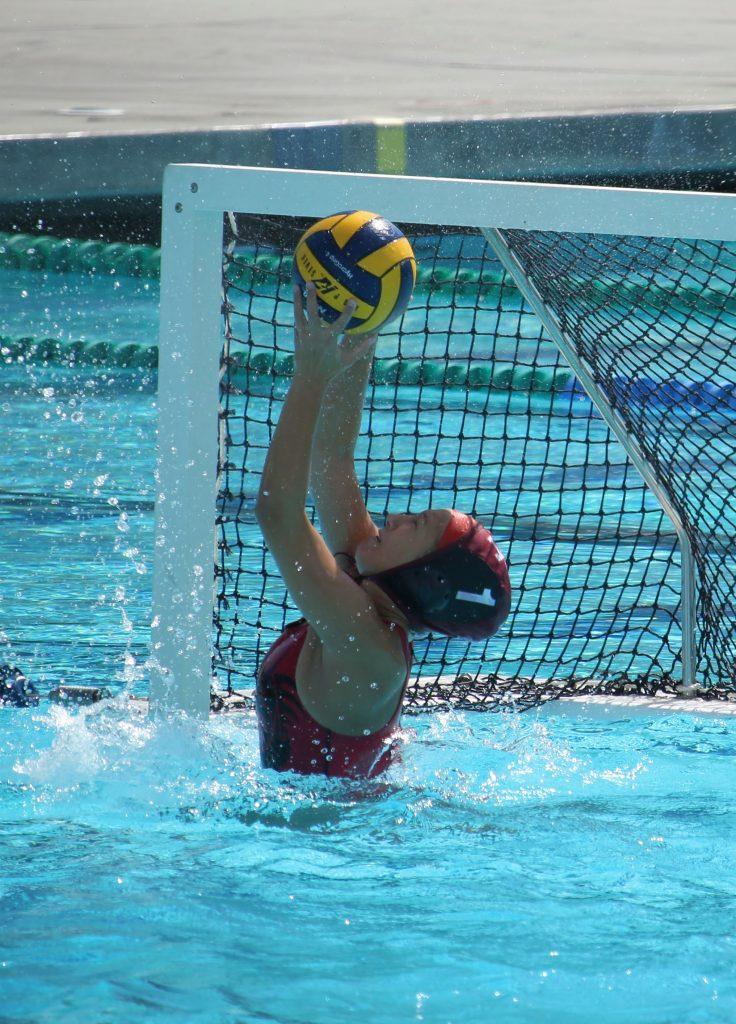 With three seconds left, a timeout was called by Hillcrest and as the final buzzer rang, the score read 7-8 with the Trojans taking the title of Division VII Southern Section Champions.
Saturday's loss comes after the Dragons' championship win last year, where they defeated Hillcrest in the same pool.
"I told them that it's their game right here, it's fair game right here. I mean, obviously we're playing for keeps, they're playing for vengeance and it comes down to who wants it more and in the end [Hillcrest] came out just a little bit stronger than us," Coach Samantha Marinaro said.
The first quarter started with Foothill taking the ball and an almost immediate goal attempt by senior Vanessa Villalpando thirty seconds into the seven-minute quarter. Two more attempts by McKillican and sophomore Serafina McClain were made, while sophomore Taylor Wreesman blocked three attempts from the Trojan side.
Finally, with 49 seconds left remaining, Villalpando scored the first point of the game on an assist by McKillican and, with one last save by Wreesman, the quarter ended 1-0.
The second quarter began with McKillican sinking in another goal for Foothill 45 seconds in on an assist by sophomore Aariana Saunders. Two saves were then made by Wreesman, one on a penalty shot for Hillcrest, but with 3:48 on the clock the Trojans stole the ball and made their first goal ten seconds later.
With a minute and a half left, Plahn brought the score up 3-1 but Hillcrest quickly retaliated with a goal 15 seconds later. With 35 seconds left, the Trojans made another shot, leaving the score tied 3-3 at halftime.
The third quarter began with Plahn winning the sprint for the possession of the ball, leading to her second goal of the game and breaking the tie. McClain scored a minute later but Hillcrest quickly retaliated with their own goal shortly after.
[soundcloud url="https://api.soundcloud.com/tracks/249282543″ params="color=b65105&auto_play=false&hide_related=false&show_comments=true&show_user=true&show_reposts=false" width="100%" height="166″ iframe="true" /]
After a steal from Plahn, Hillcrest regained possession of the ball and scored with two minutes on the clock. After a timeout, McKillican made an attempt but Hillcrest managed to score again, leaving the quarter with a one-point lead, 5-6.
The Trojans took possession in the final quarter, but Plahn quickly stole the ball back and made an attempt at 6:04. Hillcrest regained its possession, however, and scored thirty seconds later.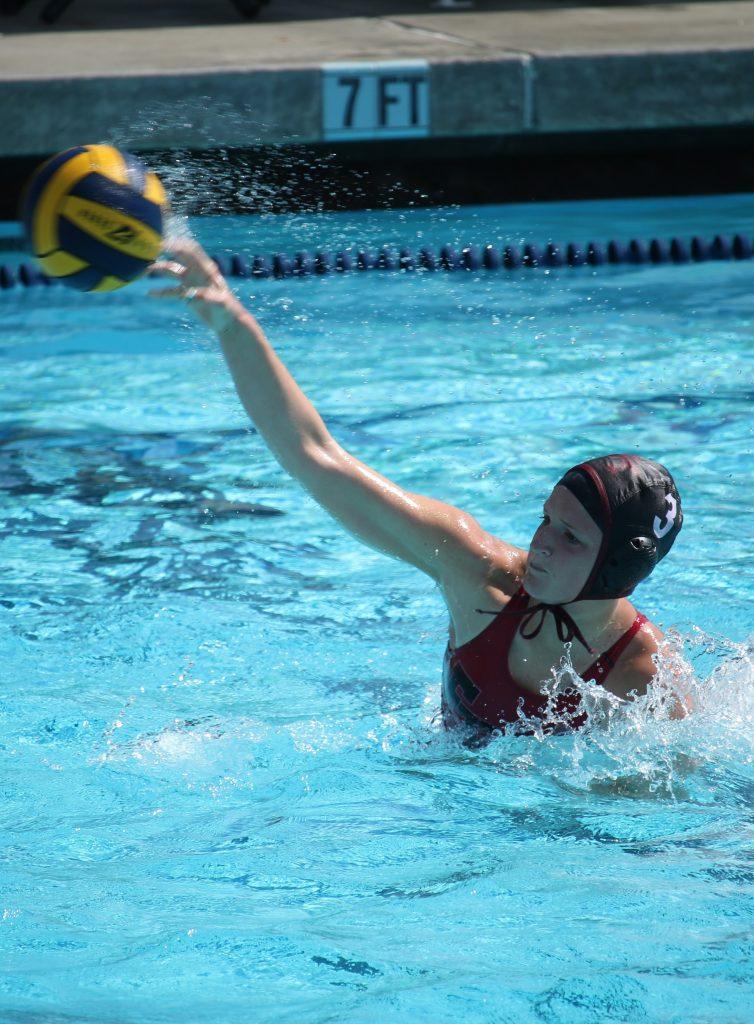 After a save by Wreesman, Thorp scored for the Dragons with 3:06 on the clock, bringing the score to 6-7. Hillcrest scored twenty seconds later but Plahn fought back with another goal of her own with two minutes left in the game. The ball bounced back from side to side but when the time ran out, the Trojans remained in the lead.
Although the disappointment amongst the team was evident, Wreesman was still "very proud" of her team.
"[I feel] a little bit of disappointment because our team couldn't pull it through but also happiness that we got here all the way, we got so far […] [even] losing our really good seniors we pulled all the way through," she said. "I'm really proud of my team right now."
Plahn felt similarly.
"I mean, I'm super bummed that we lost but they had a team that was full of seniors and I'm so happy for them that they did win because this is their last game ever, so to win CIF is amazing," Plahn said.
"We still have a year left and we're moving up a couple divisions or more because the way CIF is changing, so I'm super excited to see how next season goes […] I couldn't have asked for a better game," she continued.
Sophomore Abigail Massar credits the team's closeness in getting this far into the playoffs a second year in a row.
"I think we've grown closer together. Starting off as freshmen, we didn't know each other very well and bonding with our juniors and our senior, we've learned to grow together, learn together. We play a much better game when we're all communicating and getting along," she said.
Coach Marinaro feels that the team needs some "fine tuning" going into the next season in order to make it to the championships again.
[soundcloud url="https://api.soundcloud.com/tracks/249282862″ params="color=d75412&auto_play=false&hide_related=false&show_comments=true&show_user=true&show_reposts=false" width="100%" height="166″ iframe="true" /]
"We had some mistakes that are kind of common sense, but we gotta just go back down to the core of it and rebuild from there and just switch things around and figure out new positions […] just to make us a little stronger in finishing games and getting that fourth quarter shot," she said.
While Massar is disappointed in the team's loss, she sees this as the drive to keep pushing them forward into the next year.
"I hope that we take this as a learning experience but also something we can use […] to help us win the championship next year and you know what, it's starting a little fire in us and it's just building up until next year," Massar said.
"I'm ready for next season."

……………
Background Photo Credit: Grace Carey/The Foothill Dragon Press