App Review: Tripcase makes organizing trips a breeze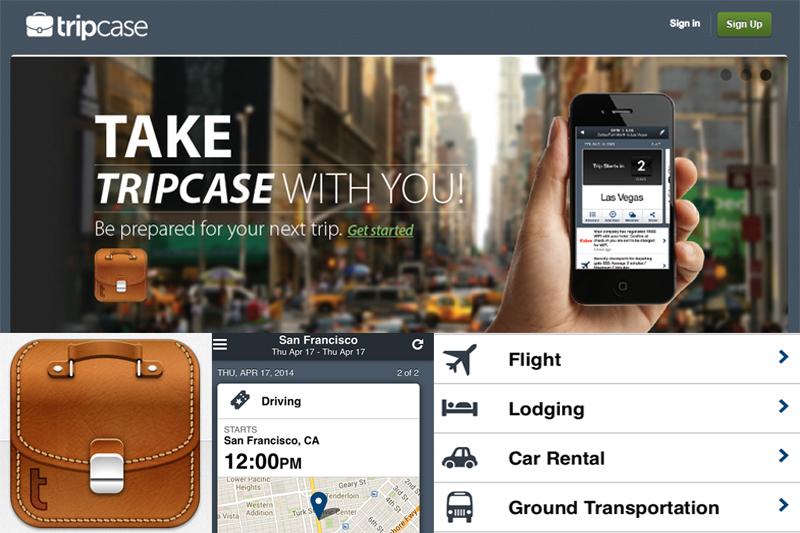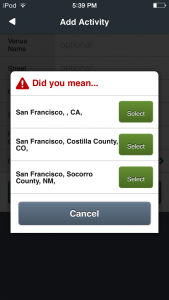 Planning, organizing, and experiencing are three crucial steps to having a successful vacation. With Tripcase, a travel app for smartphones, organizing your trip is a breeze. You can customize your itinerary with modes of transportation, restaurants, hotel bookings, attractions, and more. It also includes a feature to help you get from your starting location to your travel destination by incorporating Apple Maps. It's an all-in-one travel organizer giving you a comprehensive timeline to follow on your trip.
Travel apps that will help you organize your itinerary are plentiful, and TripCase doesn't add much that's new to this category. However, it's range of features and input variety are solid. There are lots of ways to add specific details to your trip, and is suitable enough for any vacation plans.
Overall, the Tripcase is fairly usable, as long as you have a network connection. To be clear, you can still view previously entered trip details, but you cannot enter new info without a connection. This is a not a huge deal, but there really isn't a good reason for this feature to become unavailable once there is no network connection. Other than that, there are only a few things that make the app a little cumbersome to use. When you open the app for the first time, you have to either create a new account, or connect to a Facebook account. After that, you are prompted to start your first trip. It will take a minute or two to become familiar with the interface of entering information. When entering a starting or ending location, you can fill in several slots, including:
Venue

Name

Street

City

State

Postal Code

Country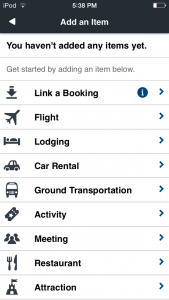 It says that entering information in these slots are optional, but when you put only one piece of information, a pop-up window appears asking you to select one of its options that lists all the information about the place, which it said was optional beforehand. This is a relatively small annoyance that can actually help you, but it's unsolicited and shouldn't happen. Other than that, the usability and interface is finely tuned and easy to use.
The design of TripCase is very clear and easy to navigate. It has a menu button comparable to Facebook's that displays all available options for adding/editing trips. It's responsive and well built.
If you are looking for an app to completely map out a trip by entering information on where you're going, how you're going to get there, and everything you're going to do inbetween, this is one of the best apps to use. To fully take advantage, you should have a trip already planned out, and then use this TripCase as a guide during the trip.
TripCase is a well designed app that has good quality. It's responsive and there are practically no load times, which keeps the experience smooth. The best part is that it's free! For paying absolutely nothing, it's definitely worth a try if there are any trips in your near future.