Chris Prewitt Creating Success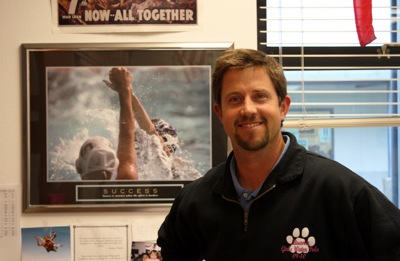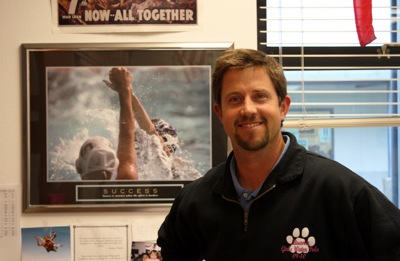 Q: What is it like being a coach and a teacher at the same time?
A: There is a collapse of the two. When I'm in class I see myself as a coach, when I'm in the pool deck I see myself as a teacher. A lot of the things I do as a coach work in my classroom.
Q: Is it a challenge sometimes to be an instructor for both?
A: It is definitely a challenge, but at the same time it is very rewarding.
Q: The weather right now is awfully cold and there's been lots of rain, do you still expect your girls in the pool?
A: Yes, right now we are having morning practices in the rain, the girls varsity starts practice at 5:30 [A.M.] until 7 [A.M.] and once again after school from 2:30 [P.M.] to 5 [P.M.].
Q: What is your goal for your students and your athletes?
A: I am trying to increase the test scores among the female history students because females don't score as well as boys. As a coach my philosophy in sports is seeing it as a tool of life, and obviously to win, but it isn't just about winning. I'm hoping that every practice is setting them up for life.
Prewitt stated that he is happy with his new team this year and knows they will be very competitive and successful in water polo.