Trying out for the new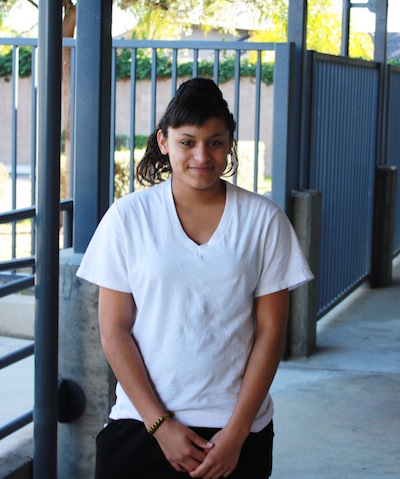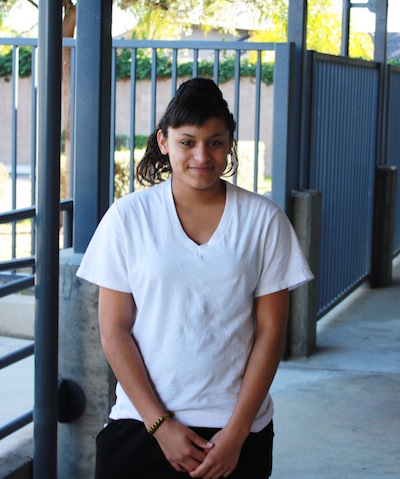 Foothill Sophomore Kayla Monique Young has decided to try out for Ventura High's Track and Field team for the first time. She had been wanting to try out for something new and give it her very best effort. Ventura High is her boundary high school, so she is giving it a shot.
The tryouts were held January 11, 2010 until January 14, 2010. Young is trying out for the distance team and completes every work out of the day, no matter how hard it is.
"Yesterday I ran 2 miles and the entire time I was being watched by the distance coaches. They told me all they're looking for is the effort I put in."
Young also said that once they are done running their warm-up (1200 meters) she makes sure to focus on the drills and perform them as the coaches say.
"Running constantly without stopping is the hardest thing to do for me right now, but just trying out a new sport that I have never done before makes me like it a lot. Now I just like working out and staying fit."
Young explained how motivated she is and hopes to do her very best on that track to make the team. She also said how confident she felt running on Tuesday because she received a great comment from the boy's distance coach.
Tyree Cruz told her, "You already look like a runner."
Young plans on focusing on the 1600 meter. She said that she knows if she puts her mind into getting good grades and putting her full commitment on a sport and school, she knows she will be successful.
When asked what she thinks she would gain from being part of an actual team, Young stated, "I know I will be well disciplined, and I will know how to manage my time and learn how to even it out because I'll see it as importantly as I see school."
Young feels she has a pretty good shot in making the team; she has received great commentary from the distance head coach. For now, we can wish her the best so she can have the opportunity of meeting athletes who plan to train hard like her.
"I give my everything to try to be the best there can be," says Young.
Photo: Kayla contemplates her future as a runner. Photo by Chris Wolf, The Foothill Dragon Press.