Spring Break outfits for any climate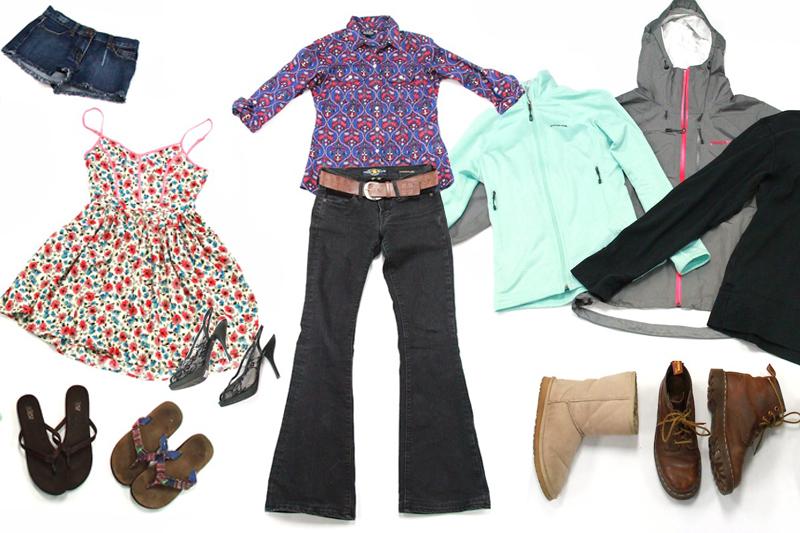 Paris Shepherd
March 24, 2014
Although it feels like the infamous period of "Farch" will never end, Spring Break is approaching quicker than ever. Spring Break means trips galore and whether these are trips to the beach, snowy mountains, rainy states, or for college visits, an appropriate, comfortable and stylish wardrobe is a necessity.
Warm, beachy climate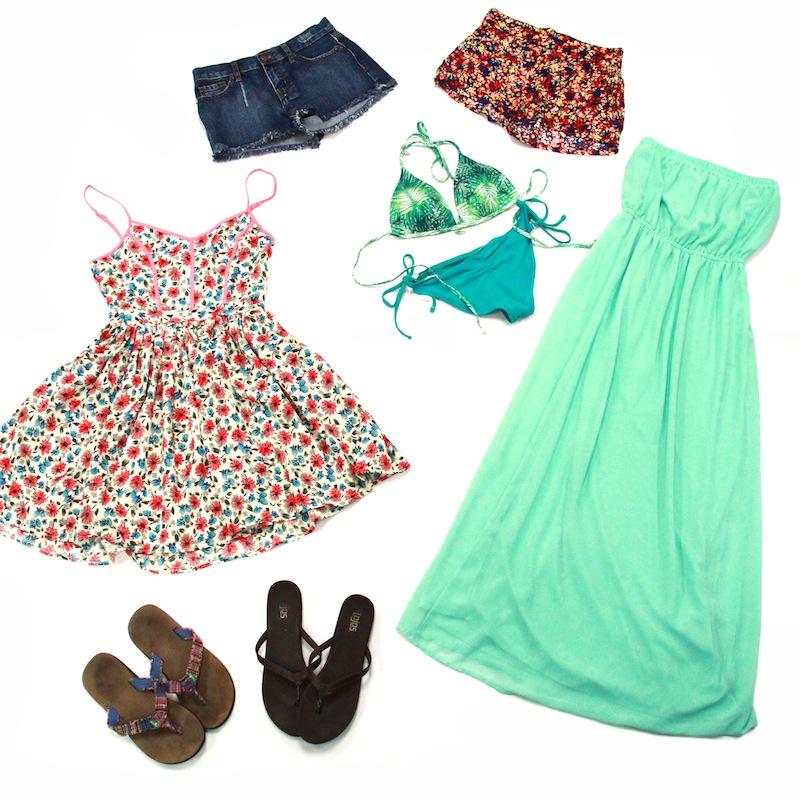 One of the biggest must-haves when you're going to a warm place or a beach is a bathing suit. Not only is a bathing suit needed for going into the water, but it can be used to complete a cute outfit. In hot weather and at the beach, wearing see-through dresses and shirts over bathing suits is in style and a great way to stay cool. 
Shorts are one of the best ways to stay cool in hot weather, and are quick and easy cover-ups for the beach. There are the classic jean shorts which go with everything and are super casual, high-waisted shorts have become a resurrected trend and are more "hipster," and there are fabric shorts which are usually flowy and give off a "free-spirited" feel.
Short dresses are a great way to stay be comfortable and cool throughout the day, and they're easy to throw on as a complete outfit. Short dresses are perfect for a day out shopping or at the beach. Long dresses are good for evening events and more formal daytime occasions. They're fancy, but they're also a great way to stay cool. Dresses are also easy to pack because they don't take up much space.
Flip-flops are the best shoe to wear in warm weather. In Ventura, flip-flops are the most common shoes of all. Flip-flops keep your feet cool, and depending on the type, can dress an outfit up or down.
Rainy, snowy climate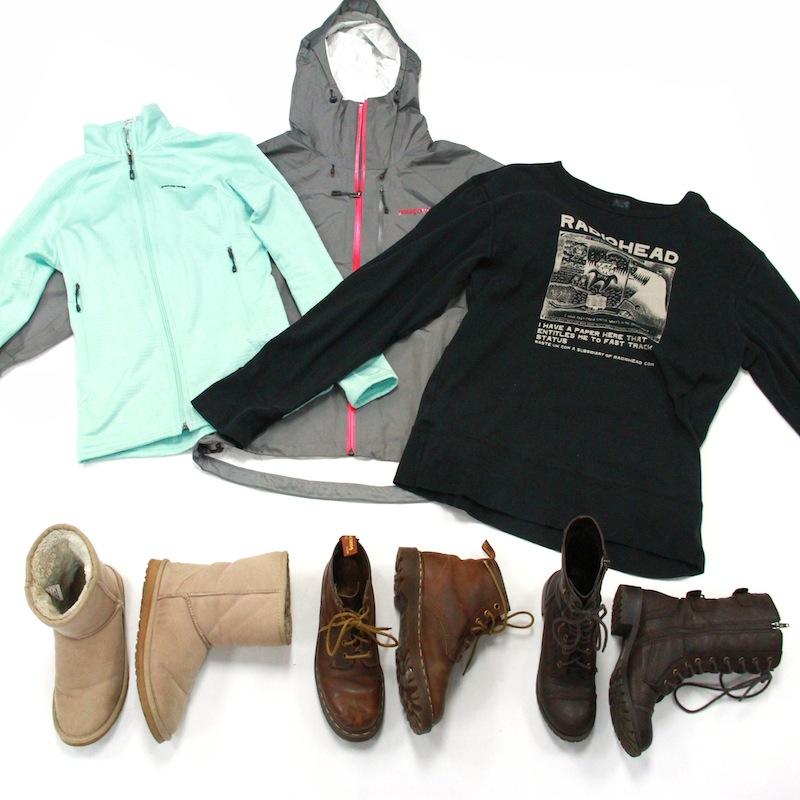 If you're heading somewhere cold for break, be sure to pack multiple jackets. Having a rain jacket is very important when you're in a damp area. Rain jackets aren't very warm, but they're great to layer over other jackets to keep you dry.
Layering your clothing is essential when you're somewhere that's cold. This way, when you're inside a heated room, you're able to peel back the layers to adjust to the temperature. When people think layers, they often think bulky and unattractive, but it doesn't have to be that way. Wearing an undershirt, a cute long sleeve, a zip-up jacket, a pull-over jacket and a raincoat depending on whether it's raining or not can be a cute outfit. You can even add a scarf or a hat to spice it up. 
In rainy, snowy or cold weather it's essential to keep your feet warm and dry. There are several different styles of boots including rain boots, Ugg boots, combat boots, knee-high boots and more. You can add knee-high or thigh-high socks to these boots to make them stand out more, and to add extra warmth to your feet. Boots are great for pairing with tights and even jeans.
10 Super Chic Combat Boots – Fight Off Any Cold Weather With These Stylish Boots http://t.co/0Up1km48RH #Fashion pic.twitter.com/dbklvfpyUQ

— Trend Hunter (@trendhunter) January 30, 2014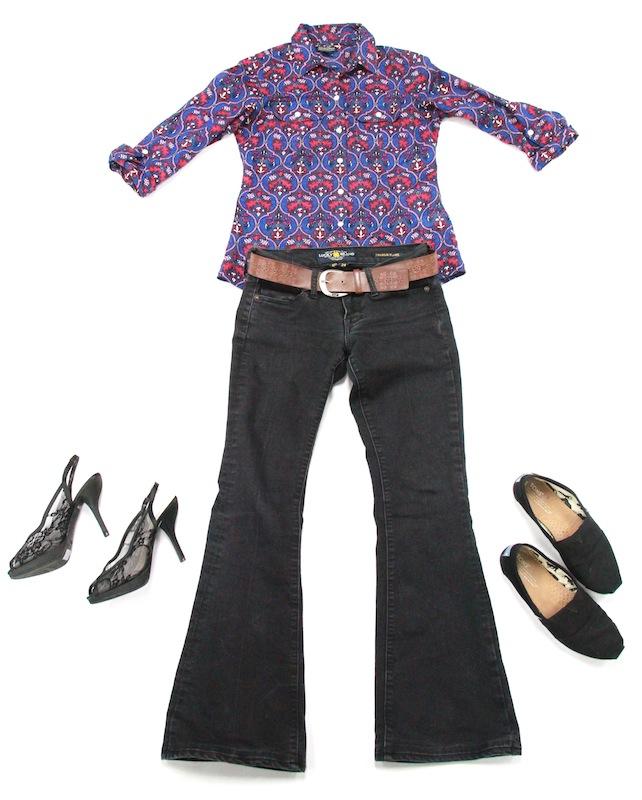 College visit or interviews
When you're going on a college visit or to an interview, it's essential to dress appropriately. However, people are often worried about dressing too "business-like." Here are a few ways to dress nicely, but not over the top.
Instead of slacks, try wearing a dark wash jean. Straight or slim jeans usually look more appropriate than skinny jeans. 
Button ups are a solid, safe choice to make, but can feel too professional. A flowy chiffon shirt or a peplum shirt is a great way to look put-together and classy. 
Heels are a great option, but can sometimes be too flashy. Flats are appropriate for every occasion and every interview.
Whether you're going somewhere warm and full of sunshine, or somewhere cold and snowy, it's easy to find appropriate and comfortable outfits that keep you looking stylish.