Wear tights and stockings to warm up winter outfits (10 photos)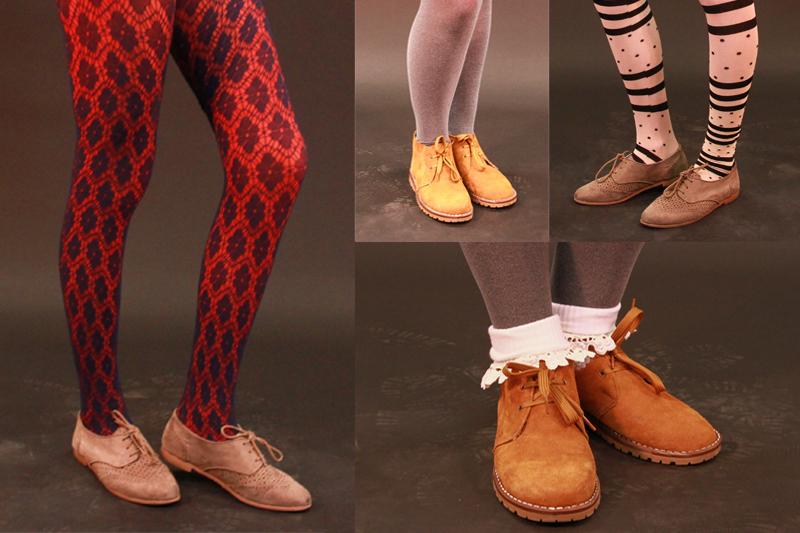 Paris Shepherd
December 16, 2013
A new fashion piece has popped up all over: stockings or tights can be seen under many garments and add different textures, colors, and styles to an outfit. These inexpensive additions prove to be stylish as well as practical, especially during the winter. Chilly weather is the perfect time to whip out a pair of cute stockings to wear under your ensemble.
Stockings are basically dressy socks. They range from being knee highs to ankle socks. Identifiable with boot socks, stockings are usually thinner and can be folded down to create the perfect length.
Differing from stockings, tights are continuous. They start at the hips and either end at the toes or at the ankles, like pants. Tights are made out of really thin materials and have a tendency to rip, creating a run. To avoid getting a run in your tights, right when you see the rip apply clear nail polish over it. This tactic keeps the rip from spreading.
Don't forget that black tights can make many of your summer dresses wearable into the winter months: http://t.co/NEoN6xjtts

— StyleList (@StyleList) December 8, 2013
Just because the days are getting shorter doesn't mean that your outfits have to be confined to jeans. Battle the cold by incorporating tights into your outfit. You can transform a summer dress into winter appropriate garb by simply adding tights and a cozy sweater.
Almost every clothing store carries tights. Ranging from polka dots to simple hues, tights satisfy every taste.  Junior Shelby Esparza loves the fact that there are such a wide variety of them.
"The designs and patterns are playful and fun," she said.
Usually tights are inexpensive, so you can find many that will fit your budget. If you don't want to spend a lot of money on tights, pick a pair that will go with most of the clothes in your wardrobe.
Along with tights, stockings add major flair. By pairing patterned stockings with boots, it creates a nice addition to a simple outfit.
Freshman Brooklyne Shepherd said, "Cute socks add a little extra style when worn with a pair of boots." 
Like tights, stockings are also offered in many stores and have a wide variety. Right now message stockings are all the rage. Similar to the message tee, these socks directly express one's personal style by incorporating a cool phrase or word that is unique to the wearer. Both stockings and tights can be worn together at one time. Pair solid tights with a patterned sock and finish it off with the perfect pair of boots. You'll look ready for the season as well as stay warm all day long.
Credit: Aysen Tan/The Foothill Dragon Press