Wrap-Up: Boys' soccer defeats the Grace Brethren Lancers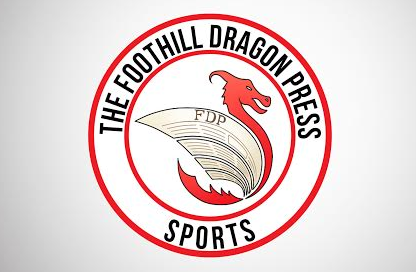 Keaton Dadigan
February 10, 2016
On a warm Monday afternoon, the varsity boys' soccer team defeated the Grace Brethren Lancers 4-0. 
Coach Andres Wedderien compared Foothill's gameplay to "fireworks."
Junior Aidan Wedderien started off the Dragons scoring on an assist by sophomore David Hill.
"It was a very nicely placed shot that left the Lancers' goalkeeper no chance of saving it," Coach Wedderien said.
Six minutes later, Aidan Wedderien passed the ball to junior Noah Colby to score the second goal for the Dragons.
In the 70th minute it was once again Aidan Wedderien who scored, receiving a pass from sophomore Cole Chilcutt and "circl[ing] the ball around the Lancers' goalkeeper," Coach Wedderien said.
The final goal was scored in the 88th minute by junior Alexis Leon, who received the ball off a pass from junior Kahar McCullum.
"That last goal shut the door on the Lancers," Coach Wedderien said.
Junior goalkeeper Kevin Waechter registered his 8th shutout of the season.
The Dragons improved their records, now holding 10-7 overall and 8-3 in league.  The Dragons will welcome the Seraphs on Wednesday, Feb. 10 at 4:45 p.m. for their final season game before the CIF playoffs.