Wrap-Up: Boys' soccer defeats the Santa Clara Saints 3-0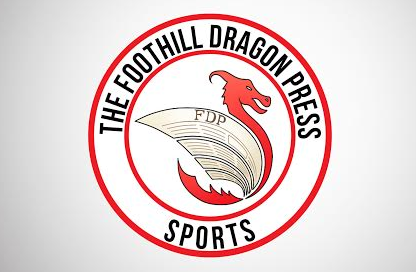 On Thursday evening, the boys' soccer team beat the traveling Santa Clara High School Saints 3-0.
A relatively slow start for both teams along with only one shot on goal from the Saints resulted in no goals in the first half of the game. All three goals came late in the second half.
"The Dragon[s'] offense was unable to score on multiple occasions in the first half," Coach Andres Wedderien said. "The Dragons had a whopping 20 shots on goal compared to one from the Saints in the first half. Most of the shots were half heartedly taken and right at the Saints goalkeeper."
To start off the second half, a corner kick from the Saints hit the Dragon's goal post and the following shot was saved by Foothill goalkeeper junior Kevin Waechter. That play was the start of a more action-packed second half.
Three quick goals were scored by the Dragons starting in minute 73. The first was a goal from junior Alexis Leon on an assist by senior Andres Coronel.
According to Coach Wedderien, that goal "won the game for the Dragons."
Coronel scored in the 76th minute on an assist by junior Aidan Wedderien. Wedderien scored on an assist by Coronel in the 78th minute to give the Dragons the win.
The "player of the game" was Coronel, who "worked tireless[ly] on the offensive and defensive end and had two assists and one goal," according to Coach Wedderien.
Waechter registered his 7th shutout of the season and his 5th in league competition as a goalkeeper.
The Dragons will host the 2nd place Grace Brethren Lancers on Monday, Feb. 8 at Ventura College.