Wrap-Up: Boys' soccer victorious over Seraphs in last game of first round play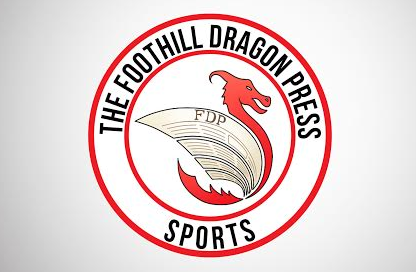 Keaton Dadigan
January 27, 2016
The boys' varsity soccer team won their last first round league game versus the St. Bonaventure Seraphs 2-0 Saturday evening.  
The Seraphs held the Dragons to a 0-0 halftime score with "several great saves by the Seraphs goalkeeper junior Aidan Kistler," according to Coach Andres Wedderien.  
Foothill junior Aidan Wedderien started the scoring through a pass by junior Myles Gillespie two minutes into the second half.
Coach Wedderien was contented with his team's effort in the second half.
"The Dragons kept on dominating the Seraphs and pelted the goal of the St. Bon[aventure] boys several times," Wedderien said.  
The Seraphs' goalkeeper Aidan Kistler made several saves to keep St. Bonaventure in the game throughout the second half.
Five minutes before the game was over, Kistler was beaten by a header from junior Myles Gillespie on an assist by sophomore David Hill.
The "player of the game" for the Dragons was sophomore Cole Chilcutt, who "worked tiering on the defensive and offensive side," according to Coach Wedderien.
Saturday's win brings the Dragons to an overall record of 6-6 and a league record of 4-2.
They will play the Fillmore Flashes in Fillmore on Tuesday.