Wrap-Up: Boys' cross country finishes fifth, girls sixth in CIF state championships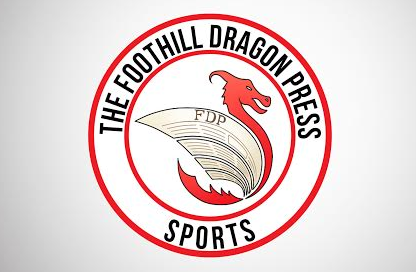 Bryn Treloar-Ballard
December 1, 2015
According to Head Coach Ken Reeves, the cross country team's goal was "to perform with a championship effort at the state meet," and he believes they achieved that. The team "finished with tremendous effort" in the state meet at Woodward Park in Fresno on Saturday.
The boys' team finished fifth place overall out of 23 teams in Division IV with a total time of 1:21.12 and an average of 16:15. Junior Jared Rodriguez was the first Foothill runner to cross the finish line, coming in second place out of 192 runner with a time of 15:25.2. Senior Moses Bojorquez came at a close second for Foothill, finishing in third place with a time of 15:28.9.
The girls took sixth overall in Division IV out of 23 teams as well, their average time of 19:33 leading to a total time of 1:37.42. Freshman Lauren Kearney was not only the first Foothill runner across the line, taking 21st with a time of 18:34.0, but also made the All-State team, according to Reeves, who thought it was "awesome to be among the elite in the state."
In addition, juniors Brieanna Tafoya and Gabby Sones "both finished with lifetime bests."
With the season officially over, Reeves plans to celebrate the team's accomplishments before shifting his focus to next year.
"[I'm] very proud of what the FTHS athletes have been able to accomplish in such a short time," Reeves said.
For Bojorquez, the team's success was the result of a season's worth of hard work, which he described as "money in the bank" that the team could "withdraw."
"In CIF Prelims we were coming in confident to make it to CIF Finals. Both the girls and guys teams were strong. Then CIF Finals rolled around and it was game time, we had to once again qualify for the state meet but not with just one team, but with both CIF teams. The boys' team got second place in the Southern Section, which we were so proud of. It gave us confidence to race at the state meet," he said.
"All the girls had great races and I knew they would make it to state just because of their mindset and what their goals were," Bojorquez continued. "Finally, state came and we had done all the work and now it was time to show it off. Both teams left their hearts out on the course and I couldn't be happier with the results."
With the season's end, Bojorquez is most proud for creating "something that no other cross country team has done."
"For the first two years we made it consecutively to the state meet, where teams have dreamed about going to. Now it has become a tradition to go there," he said.