Fidelity Ballmer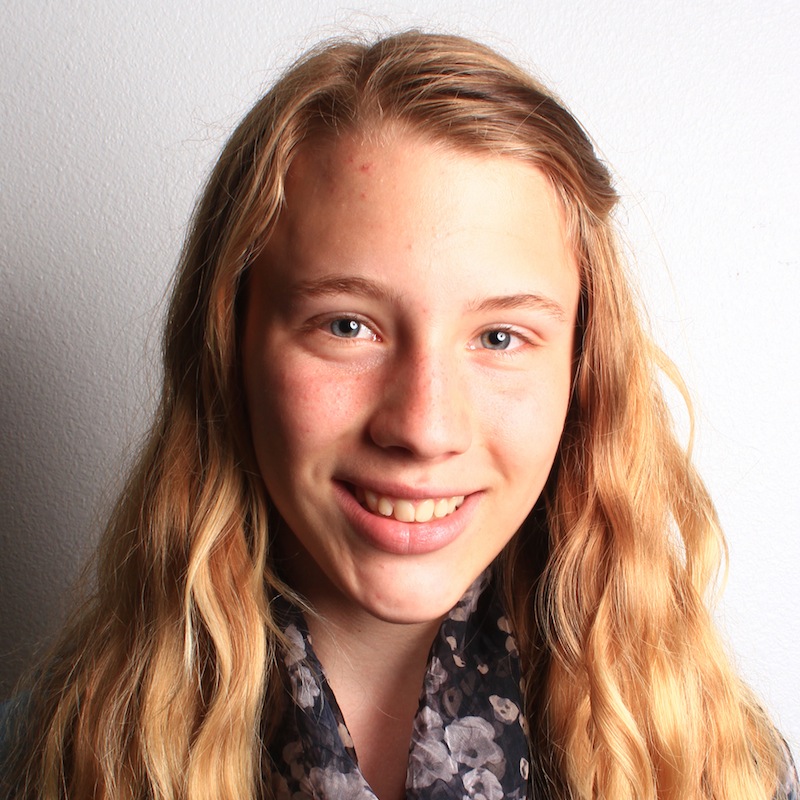 Since the first speech and debate tournament of the 2012-2013 school year, freshman Fidelity Ballmer was ready to participate. With this being her first year in speech and debate, Ballmer has qualified in national extemporaneous for the State Tournament.
At the State Qualifying Tournament, she gave four speeches about different topics. Through these speeches, she made it to semi-finals, then to finals. Ballmer placed fourth out of the top six that qualified to State.
As a freshman, Ballmer didn't expect to make it very far in the tournament. "I didn't do well. I'm a freshman so I was just excited to go. Out of 56 competitors I was 43rd, so I'll take it," she said.
After participating in State once, Ballmer's goal in the upcoming school year is to qualify again, as well as improve her speaking skills more.
Ballmer decided to join speech and debate this year mainly because her brother and sister were in it, and they made it seem exciting. She also loves talking, so she knew she would enjoy participating in the club.
Competing in tournaments and in national extemporaneous has kept Ballmer on her toes. She is constantly working, practicing, and following the news.
"I'm doing national extemporaneous where you just suck up information about a news topic and tell it to the judge, so I have to keep following the news and know what is going on and why it is going on," Ballmer said. "And also I can't just know about the United States, I have to know about our relationships with other countries, and what is going on there and see what's going on here."
Even though she has barely been in speech and debate for a year, it has already benefitted her on many different levels.
"For debate, I've become better at arguing, understanding arguments, coming up with my own arguments, my writing skills, and just all around everything you need in life," she said.