Ten ways to ace your college interview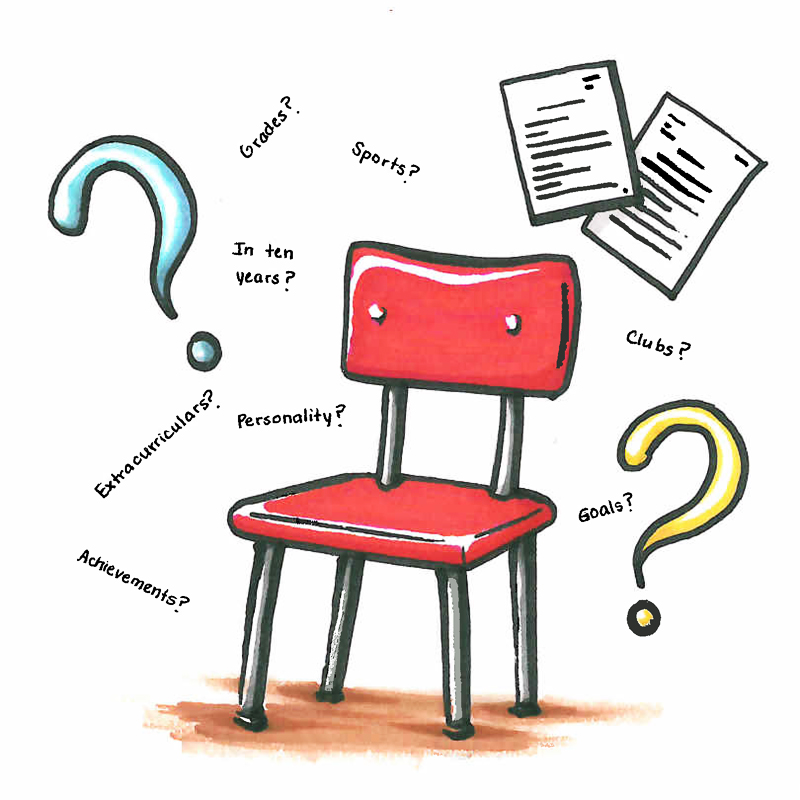 Whether you are applying for college or a job, chances are that sooner or later you will have to go through an interview.
And if there is one thing that's the most nerve-racking about being interviewed, it's the prospect of making yourself look like a complete idiot.
Just a few weeks ago, I went through my first college interview. Looking back at it all, I can't help but feel as if I nailed it. But I know there are parts during the interview when I could have severely slipped up.
Here are ten tips that could help you when going through your interview.    
1. Review the common questions
Practically every school interview begins with generic questions. More often than not, you will be asked to tell your interviewer little bit about yourself, describe your high school, and tell him or her about your hobbies.
It is extremely important that you have a response on hand, while not appearing to be completely scripted. Remember that your interviewer goes through dozens of candidates and it is important to stand out among the crowd.
When asked a question, give them thought and make sure that they truly reflect you, not what you think the admissions counselor wants to hear. Believe it or not, honesty will be refreshing for the interviewer.    
2. Show up early
As William Shakespeare once said "better three hours too soon than a minute too late."
As a college candidate, the last thing you want to do is give the impression that you are an unorganized, unreliable individual. If your interview is at noon, leave your house one hour before even if the location is only thirty minutes away. If your interview is an another city like mine was, make sure you leave your house with printed directions and the phone number of the interviewer.
The last thing you want to do is go through my experience and have to drive to Santa Barbara in order to find a school in the mountains while running low on gas (luckily I had left early enough to arrive well in advance).
3. Dress for success
No one wants to see a seventeen or eighteen-year-old in skinny jeans and a polo shirt. It does not give you a mature or sophisticated image. As a matter of fact, it makes you look like someone who is not taking the interview serious and who does not truly want to attend their school.
Now, this does not mean that you should walk in with a ball gown or a six-piece tuxedo. On the contrary, go with something more humble such as a pair of slacks, dress shoes, and tucked in shirt. Consider getting your hair cut the day before or pursuing other paths that enhance your professional image. 
4. Judge your interviewer
Everyone tells you to never "judge a book by its cover," but the reality is that if you want to ace your interview you have to see who you will be dealing with. Look at their attire, take into consideration how they greeted you, and take a quick glance around their office to see their decorations. I guarantee you that in 10 seconds you will have an accurate picture of who you are dealing with and the way you should deal with them.
I was lucky enough to have a warm, charismatic, and delightful interviewer. My interviewer was someone who you wanted to hug at the end of an interview and send them a Facebook friend request. Unfortunately, your interviewer could be cold and stick to the script. Don't let that discourage you or affect your performance.  
5. Posture
Carry yourself with grace and as though you are actually going somewhere. Chances are that your interviewer will not take it into consideration, but you want to be sure that you give a good first impression.  After all, you only get one chance at this.   
6. Don't be afraid to up play your comedic side
Jokes, if used appropriately, can be extremely beneficial to your interview. Interviewers are either overworked or underpaid, usually a combination of the both. Remember that they are people and that they like jokes. Not only will jokes lighten the mood, but they will also help the interviewer remember you. I used a Forest Gump quote in my interview and the person interviewing me loved it. Don't be afraid to take the risk if you think it will help.  
7. Be careful of what you say
No one wants to hear about the pampered life of an individual. Neither do they want a student to begin telling them about their drug addiction recovery or their successes when hunting deer. Remember that your interviewer wants a student who will add to the campus environment, not someone who will increase the crime rate.
8. Keep up with the current events
Keeping up with current events will always come in handy. Admissions officers might throw a curve ball and ask you what your thoughts on a domestic or global event are. It is extremely impressive to give the appearance that you keep up with news and are able to formulate your own thoughts on current events. It is devastating, however, to look like an ignorant teenager who pays no attention to the world.   
9. Don't bring up anything controversial
Do not make your interview awkward. You do not know who you are dealing with or what their views are. The last thing you want to do is bring up an issue that will cause the interview to spiral downward.  
10. Relax   
An interview is not the determining factor in the admissions process. Rarely does it hinder your chances of being admitted. As a matter of fact, it practically always helps an applicant. It adds a personal perspective to your application and makes you a person, rather than a number in a system. At the end of the day, your grades, extracurricular activities, recommendations, awards, and test scores will do most of the talking.