Nothing Bundt Cakes: A sweet new addition to Ventura
The holidays are coming, which means presents, family, feasts, and (possibly most important): desserts. With all the festive chaos, it can be hard to make your own fancy pastry. For high quality, delicious cakes that save you precious time, definitely check out Nothing Bundt Cakes.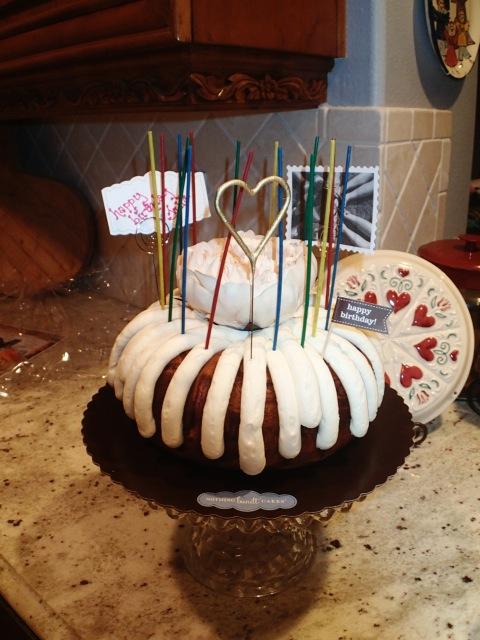 Nothing Bundt Cakes is known for their wide variety of different bundt cakes. The sizes range from "Bundtinis" (about the size of a cupcake) to Tiered Bundt Cakes, making it perfect for a quick snack or a huge party. They offer multiple flavors, including Lemon, Red Velvet, Cinnamon Swirl, and Marble, satisfying everyone's taste buds. Each cake is topped with their signature cream cheese frosting and piped on in thick "frosting petals."
Nothing Bundt Cakes has multiple storefronts all around the world, including Arizona, New Jersey, Kansas and Florida. They recently opened their Ventura shop (located on South Victoria Avenue) in mid-September, and business is already booming.
When walking into Nothing Bundt Cakes, you are transported to a small and adorable bakery wonderland. Workers with matching aprons immediately greet you, make sure you know what their store is all about, and are more than happy to help you with any of your bundt cake needs.
There are free samples that are frequently replaced towards the entrance, several different cake stands and toppers for sale on a display table, and a big book of different "packages" to help you customize your cake.
Bought 2 little Nothing Bundt Cakes for the kids today. By the time they got home from school they were Nothing Bundt Crumbs.

— RachRiot (@RachRiot) November 6, 2015
I needed a 10-inch bundt cake for an upcoming event, so I informed a worker, who helped me through the ordering process. Along with your choice of cake flavor, you can choose what color flower or bow you want on top, as well as a quote card, a mini flag and a small black and white photo.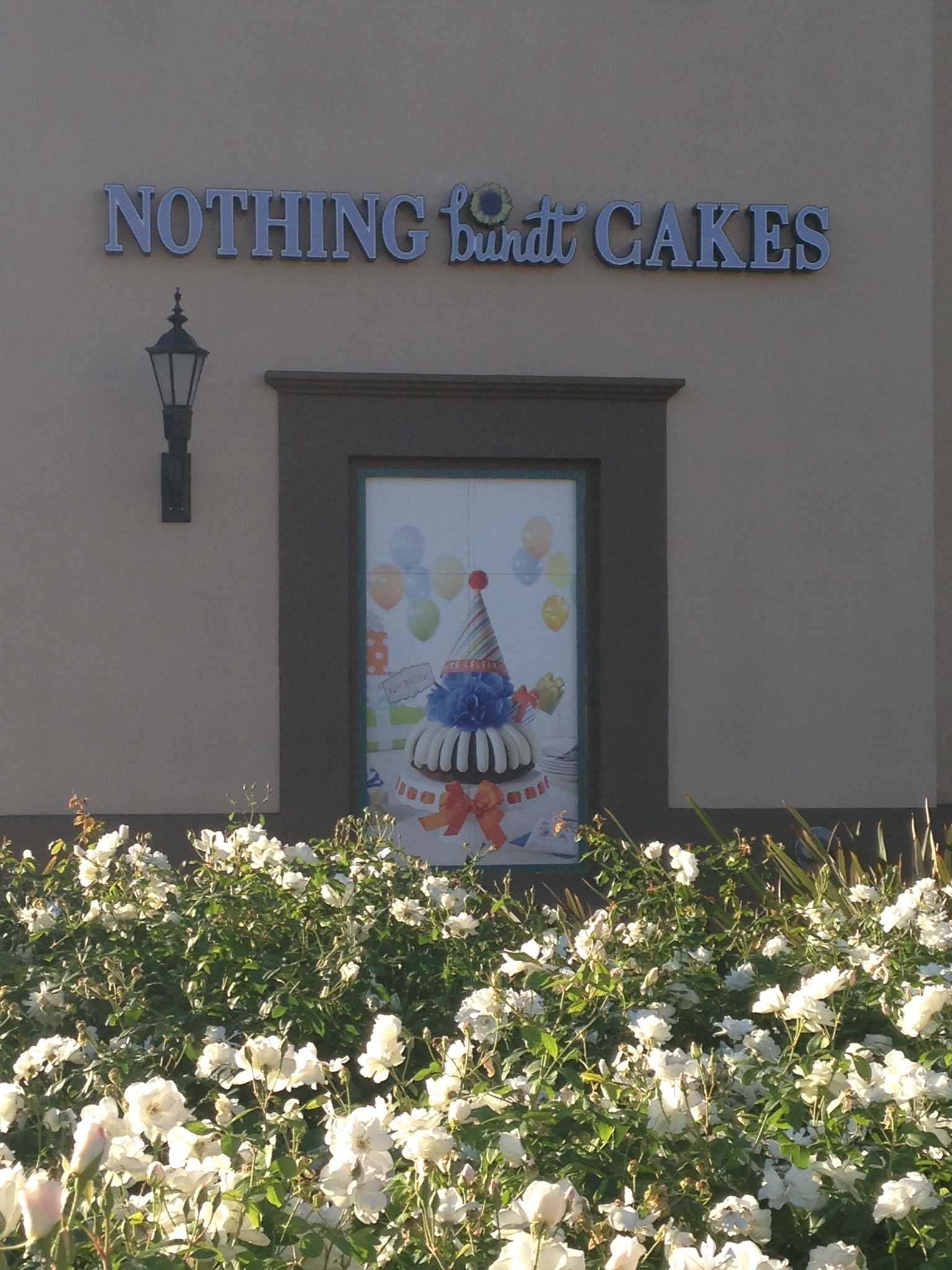 Because I wanted to try both their chocolate and yellow cake flavors, I decided to go with the Marble Cake topped with a cream (handmade) peony, a blank quote card (which I later on filled in with a personal message), and their photo titled "circle of friends" (a picture of feet forming a circle).
Since they immediately decorate your cake after ordering, and it only takes about 10 minutes, I decided to try a few sample flavors while waiting. They had cinnamon swirl and red velvet bites out to taste.
The red velvet tasted chocolatey and complimented the cream cheese frosting well, but the cinnamon swirl was definitely my favorite. Their yellow cake was rich and sweet and the cinnamon was the perfect amount of spice.
With their streusel topping and frosting, the cake definitely melted in your mouth.
The cake came out looking absolutely beautiful. You could see the marble swirl around the outside, and the flower topping made the cake look elegant but fun. When it came to taste, no one was disappointed. It was just the right amount of both chocolate and yellow cake (although I still personally prefer the cinnamon swirl, if you want the best of both worlds, definitely go with this one), and the cream cheese frosting really does go with all of their flavors.  
Overall, if you want delicious cakes served to you with a smile, definitely give Nothing Bundt Cakes a try!