Wrap-Up: Foothill girls' volleyball defeats Carpinteria 3-0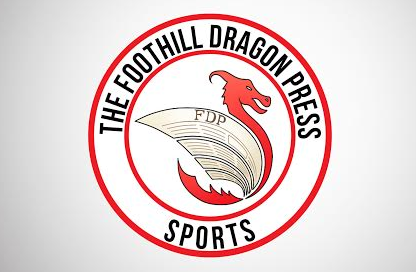 On Tuesday night, the Foothill girls' varsity volleyball team beat Carpinteria High School at Santa Clarita. The Dragons won 3-0 with individual scores of 25-15, 25-13 and 25-21.
Coach Chip Tarleton felt that the team played "very well," considering that they had no games the previous week.
"We had good practices last Thursday, Friday and [Monday] and [there was] no noticeable drop off," Tarleton said.
Junior and varsity player Payton Grenier thought that the team "definitely needed" a break and when they came back they "played stronger."
Greneir felt that she personally played "better" by having "a lot less errors" and blocking more. She thought that the team can still improve on their "little unforced errors, but [the] number of unforced errors are dropping for sure."
Tarleton believes that the team is still struggling but has "found ways" to win.
"We are still having those lapses and not playing up to our capability. [But we] found ways to be successful," Tarleton said.
Tarleton felt that the team had "mental toughness" and that "most of the girls are finally buying into what [they] have been working on the past couple of seasons."
Grenier thought that the team played "very well, kept [their] spirits high, and played consistently together." She also believes that because they are playing better, it will help in CIF.
"We are pretty much set for a spot in the CIF playoffs. Now we need to play our best match to date on Thursday at Cate," Tarleton said.
The Dragons have nine wins and one loss in Frontier League and 12 wins and 10 losses overall.