Wrap-Up: Foothill girls' tennis beats Hueneme High School 14-4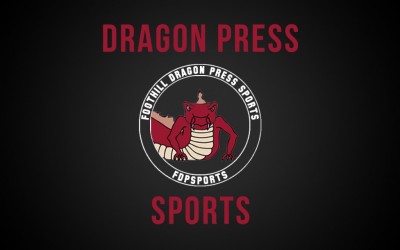 The Foothill girls' tennis team continued their winning streak after beating the Hueneme High School Vikings 14-4 in Oxnard on Monday afternoon.
All three singles players, sophomore Enkela Qoshlli, freshman Erin Gaynor, and Junior Laina Feath "swept their single sets," according to Coach Brad McClain.
In doubles, sisters sophomore Sherlyn and junior Summer Kouvilay won all three of their matches as well.
Coach McClain was impressed with the ongoing success from the Kouvilay sisters.
"They swept their doubles sets for a second match in a row," said McClain.
According to McClain, the other doubles teams improved as the match went on.
"The rest of the double teams started off slow today," said McClain. "However, they improved in the second and the third round."
Senior Karina Cole was extremely satisfied with the way her teammates played against Hueneme.
"My team was pretty aggressive when we played, but I thought some of our matches were pretty close," said Cole. "I think the team did well as a whole even though most of the matches went longer than usual."
Foothill's record is now 4-0 overall, 3-0 in league. The next match will be Foothill's first home match against Villanova High School at Ventura College on Tuesday, Sept. 15 at 3 p.m.