Wrap-Up: Foothill girls' tennis defeats Saint Bonaventure 17-1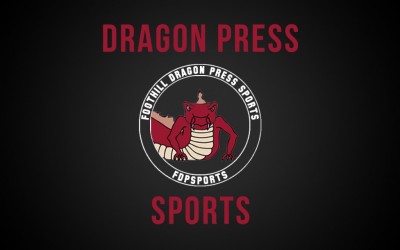 The Foothill girls' tennis team defeated the Saint Bonaventure High School Seraphs 17-1 at Ventura College Tuesday afternoon. Foothill and Saint Bonaventure share Ventura College as their home court, with Tuesday's match a home game for the Seraphs.
All of the singles players, freshman Erin Gaynor, sophomore Enkela Qoshlli, and junior Laina Feath, "swept their singles," according to Coach Brad McClain.
Qoshilli was proud of her team's win, despite the hot weather.
"We did pretty good," said Qoshilli. "Even though it was very hot we pushed through it and were able to bring it home"
In doubles, sophomore Katlyn Urick and senior Nina Urban lost their first match 3-6 but went on to win the next two matches. Sisters sophomore Sherlyn and junior Summer Kouvilay won all three of their matches 6-1. Senior Karina Cole and junior Emma Kolesnick went on to sweep their doubles matches as well.
Cole was happy to see her teammates improving.
"Caitlin did really well with her serves and I saw all the girls hustling to the ball and making some great shots," said Cole. "I have confidence that the other girls are going to continue to win their matches as well."
Coach McClain was pleased with his team's performance in their first league match of the year, but is already looking forward to Thursday's match against Bishop High School.
"Back to work," said McClain. "Bishop has a very good singles player and a good doubles team." 
Foothill's record is now 2-0 overall, 1-0 in league. The next match is at Bishop High School Sept. 10 at 3 p.m.