Wrap-Up: Foothill girls' tennis beats Pacifica High School in first match of the season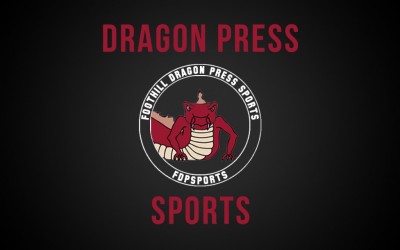 The Foothill girls' tennis team defeated the Pacifica High School Tritons 16-2 at Pacifica High School in Oxnard on Thursday afternoon.
All three singles players, sophomore Enkela Qoshlli, freshman Erin Gaynor, and Junior Laina Feath "swept their matches," according to Coach Brad McClain.   
In doubles, sisters sophomore Sherlyn and Junior Summer Kouvilay "swept" their matches. Senior Karina Cole and junior Emma Kolesnick worked together to sweep their doubles matches as well. Sophomore Katlyn Urick and senior Nina Urban went 1-2.
Qoshilli was excited to see the progress her teammates made during the off-season.
"I think that we all played our best and that each and every one of us has improved a lot from last season," said Qoshlli. "After seeing how well we did this first match I'm very excited to see where the rest of the season takes us."
Cole was also proud of her team's performance.
"I think the girls played really well. Talking to my teammates between games, they seemed confident in their playing and proud of how they did. Everyone on the team is really supportive of each other," said Cole. 
Although Thursday was a non-league game, it gave Foothill their first win of the season. McClain was very satisfied with his team's effort.
"I'm very pleased. It's always nice to start the season with a win," said McClain. "That being said, it's back to work tomorrow as league play starts next week."
Foothill's record is now 1-0. The next match will be an away game against Saint Bonaventure on Sept. 8 at 3 p.m.