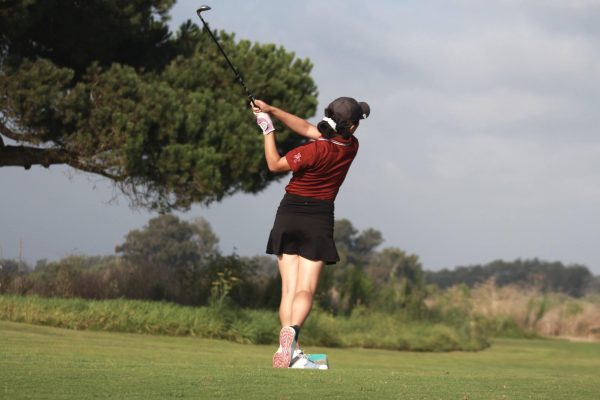 On Sept. 22, 2023, Foothill Technology High School (Foothill Tech) girls' golf competed in their third league match of the season against Bishop Diego High School (Bishop Diego) on their home field, Olivas Links. The Dragons took the game 249-303, the nine hole course securing the team's current 3-0 record.
This win was spearheaded by Piper Singleton '24 who shot a season's average of 38.7 per nine-hole round. In round one, Singleton stayed true to her average as she shot four over par, scoring a 39 and earning her the "Player of the Match" award.
When asked about her performance Singleton reflected, "Overall I would say I played well. I had a couple difficult holes but overall I am pretty happy with my score."
Audrey Yoong '26 also performed well, her season average at 41. Yoong placed just behind Singleton as she shot five over par, surpassing her average and her best score to date.
The team used the home turf to their advantage, controlling the course and dominating beyond their first and second place athletes. Behind Yoong and Singleton stood the remaining four players consisting of Bella Baum '26 who shot 53, Maddie Wicks '26 with 55, Zoe Bellanca '24 with 61, and Phoebe Hopps '26 who closed out the game with 62.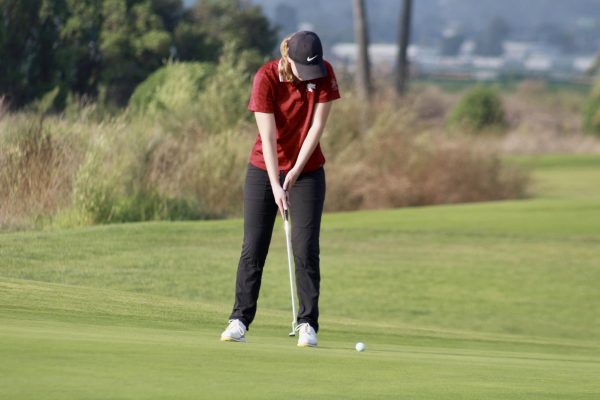 Although golf is generally considered an individual sport, the community that the team fosters allows the athletes to enjoy their teammates along with the game. As Wicks reinforced, "Golf is an interesting sport because we are a team but we all work individually to better ourselves in different ways."
Wicks spoke on the team's overall success and progress remarking, "Our scores as a team keep getting better by the week and as we go further into the season, I think we will improve tremendously."
Singleton agreed, hoping that the team's "hard work will be reflected by [the] team scores in later matches."
With three wins under their belt, the athletes are ready to showcase their prowess and continue their winning streak during the upcoming away game against Laguna Blanca High School (Laguna Blanca) on Sept. 28.