Following a difficult defeat at the Ventura City Championships, the Foothill Technology High School (Foothill Tech) girls' golf team took on La Reina High School (La Reina) at Olivas Links on Sept. 14, 2023, in their first Tri-Valley league match of the season.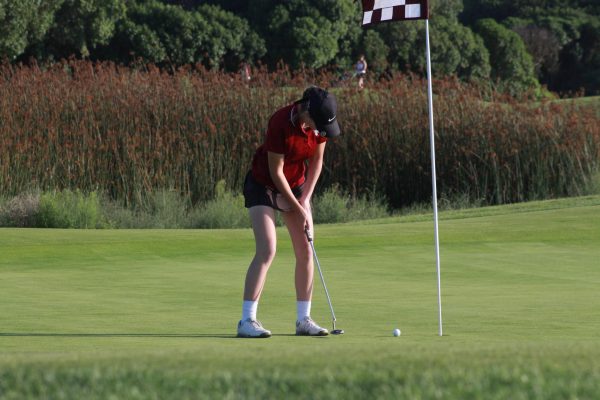 Foothill Tech maintained a commanding lead over La Reina, ending the match with a final score of 230 to 321 on the nine hole course.
The Dragons had a consistently strong performance, with Piper Singleton '24 having shot the lowest score with a round of 40, putting 4 over par.
Others on the team had strong individual performances, with Audrey Yoong '26 who scored 42 as well as Madeleine Wicks '26, who improved upon her last match with a score of 56.
Despite the win over La Reina, Yoong stated, "It was a bit frustrating, had a couple putts that wouldn't drop. Overall, could definitely be better." On top of that, Wicks reflected on her individual performance, having commented, "It was better than last time, this is … my second time competing and it was a lot of fun."
Their next match will be against Bishop Diego on Sept. 21, 2023, where they hope to get another win under their belt as the season continues to progress.