TCCU: Timothée Chalamet Cinematic Universe
Since his first role in 2012, Timothée Chalamet has been a rising star in the entertainment industry. From smaller indie films to high-production movies with A-list actors, Chalamet has done it all. The 27-year-old got his start in 2012, appearing in the TV drama "Homeland". He later made his film debut with Jason Reitman's "Men, Women & Children". Since then, he has worked on a multitude of different films, garnering many awards and fans along the way. This list covers his best and most underrated projects spanning across his entire career. 
Call Me By Your Name (2017): 
Chalamet became an international name with Luca Guadagnino's 2017 film, "Call Me By Your Name" This coming-of-age romantic drama features Elio Perlman, a 17-year-old living in Northern Italy. The film follows his summer, one that is interrupted by the presence of his father's colleague, Oliver.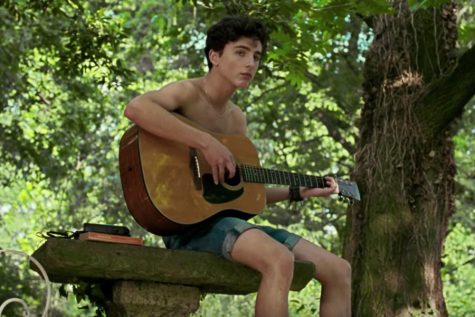 Elio and Oliver's relationship follows a messy path, one that is stored away from even the most important people in their lives. The film is based on the 2007 book, "Call Me By Your Name" by André Aciman. Although there has been some controversy around it, the acting and cinematography are what make this film truly memorable.
The film earned Chalamet a nomination for the Best Actor Academy Award at the 2018 Oscars. He was nominated along with Daniel Day-Lewis, Daniel Kaluuya and Denzel Washington, although Gary Oldman won for his lead role in "Darkest Hour". Being nominated with these huge actors is a high honor, one that Chalamet was able to obtain at only 22-years-old. This film, like "Beautiful Boy", is one of his most heavily awarded and recognized films. 
Beautiful Boy (2018): 
One of Chalamet's best and most heartbreaking roles is in the 2018 film, "Beautiful Boy". As a young adult named Nic Sheff struggles with alcohol and drug abuse, he creates many twisted relationships with everyone around him, including his father, David Sheff (Steve Carell). The film follows Nic's life story: his addiction to drugs and the battle to stay clean.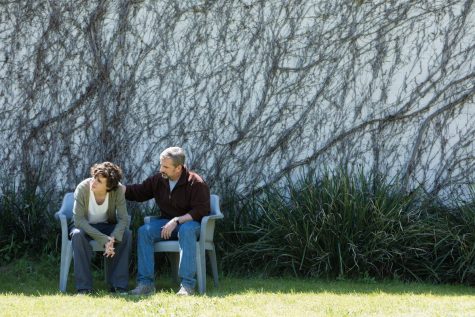 In a 2018 interview with Chalmet as promotion for the film, he stated, "[The film] is supposed to portray David and Nic's story as a first-hand warning of how addiction can ruin one's life […], but perhaps more eye-opening, the movie shows how devastating it can be to everyone around the addict."
The film is based on the 2009 memoir by David Sheff called "Beautiful Boy: A Fathers Journey Through His Son's Addiction". The role landed Chalamet multiple awards including a British Academy Film Award (BAFTA), Golden Globe, Critics Choice award, Screen Actor Guild (SAG) Award and many more. Nic Sheff was one of Chalamet's most heavily awarded characters, all of which were fully deserved.
Little Women (2019): 
On Christmas day of 2019, the newest remake of Louisa May Alcott's "Little Women"swept through theaters. As fans sat down to watch the opening credits of the book's latest adaptation,  Timothée Chalamet whisked across the screen in an attempt to catch a fleeting carriage. Chalamet plays the role of Theodore 'Laurie' Laurence, the March sisters' wealthy next-door neighbor.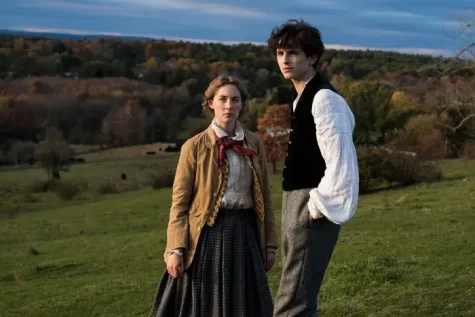 Throughout the movie, Laurie is a prominent character in the March sisters' lives, causing much tension throughout the household later in the movie.
His complicated relationships with the main character, Jo March (Saoirse Ronan), and her sister, Amy March (Florence Pugh) make him a featured character in this film. 
Before this role, Chalamet had made a name, but not a very big one. His other projects were tremendous but none had made as big of a box-office splash as "Little Women". The film was nominated for multiple awards, including an Academy Award for Best Costume Design at the 2020 Oscars.
Dune (2021):
One of Chalamet's most recent projects is the film "Dune", directed by Denis Villeneuve. Based on the 1965 epic by Frank Herbert, "Dune" follows the Atreides family after they become entangled in a war across the universe. Chalamet plays Paul Atreides, the son and heir of the Atrides family. When the war tears his family apart, he is forced to take over the dark future of Caladan. The role is one of Chalamet's first fantasy portrayals but he proved that even with a confusing plot, he could portray his character perfectly. 
Although the story of "Dune" follows many twists and turns that can be hard to keep up with, the film was overall very enjoyable. It was nominated for 10 Academy Awards and went on to win six of them at the 2022 Oscars. 
Chalamet has proven to be a well-versed and versatile actor even though he hasn't been in the spotlight for long. From his breakthrough role in "Call Me By Your Name" to his latest one in "Dune", he has demonstrated his ability to captivate audiences and fans alike. His rising fame has landed him many upcoming roles in future projects such as "Dune: Part Two" and "Wonka", both of which are projected to be box-office hits. Chalamet has a lot in store for the next couple of years, but until then, he has provided a plethora of films to watch for any mood.