Lil Yachty strikes gold where his predecessors have come up empty-handed with "Let's Start Here."
On Jan. 27, 2023, rapper Lil Yachty (Yachty) released a new album titled "Let's Start Here." 
After achieving overnight success in the 2010s coming out of the viral SoundCloud rap scene, Yachty has largely failed to keep pace with his peers since. Where other names such as Lil Uzi Vert, Playboi Carti, Juice WRLD and Trippie Redd have become industry royalty since the mid-2010s, Yachty has seen a dramatic fall in relevance. Now, after several mediocre album cycles, Yachty made the decision to transition to a new psych-rock sound. 
Leading up to the project, Yachty was met with widespread internet praise revolving around his single "Poland," which combined trendy lyrical content with a spacious and heavenly chorus on its way to becoming Twitter's newest anthem. 
And while this single left many fans of his earlier work excited for what was next to come for Yachty, it's unlikely that anyone would have predicted the complete sonic 180 that Yachty hits listeners with on "Let's Start Here."
Upon release, the idea of a genre change for Yachty brought skepticism from many familiar with his music, and rightfully so. In recent years, several rappers have attempted their own rock albums, and have consistently fallen flat on their faces.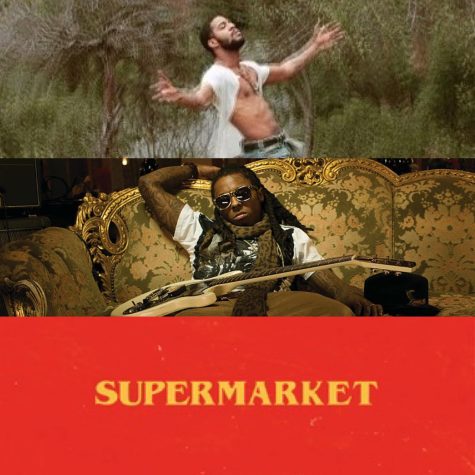 Lil Wayne was perhaps the first to do this when he delivered "Rebirth" in 2009, which sees Wayne's horrific screechy vocals on top of rudimentary guitar lines to create a truly awful listening experience. In 2019 Logic released "Supermarket," in which he manages to simultaneously rip off the two distinctly different styles of The Red Hot Chili Peppers and Mac Demarco. Even Kid Cudi, a melodic rapper much closer to Yachty's vein of music, dropped one of the worst projects of the last decade with "Speedin' Bullet 2 Heaven" in 2015. 
And while all of these attempts were certainly admirable for their courage, none of them inspired confidence in the concept of rappers stepping away from their respective genre. But, in spite of this all, Yachty has delivered a project with significant artistic liberty and some very well-written songs. 
The opener to the album, "Black Seminole," sees Yachty go in a direction reminiscent of Pink Floyd and Tame Impala while remaining distinct with his uniquely autotuned vocals. He also dips into some sounds inspired by the recent work of Tyler, the Creator and Steve Lacy on the track "Running out of time," with its reverbed drums and funky bass groove. 
Some of the project's most sonically ambitious moments go over pretty well too, such as on "IVE OFFICIALLY LOST ViSiON!!!!," which features an instrumental so psychedelic and other-worldly that it would fit perfectly on a Travis Scott album. 
This isn't to say that the album is without its flaws, though. In fact, there are a fair amount of mediocre tracks, whether that stems from a lack of intriguing song structure or the fact that Yachty still has some work to do as an overall songwriter. However, the project has some phenomenal highlights and delivers on an overall cohesive experience that comes off as very well thought out. 
Additionally, with an artist as notorious for brainless trap music as Lil Yachty making such a genre jump, it's possible that this project will mark a noticeable shift away from similar music in the mainstream. Over the past decade or so, with the popularity of genre-defining artists like Drake, Future, Migos and Young Thug, trap music has overtaken the mainstream. It's rare to find a song on the radio or topping the charts that don't feature the same generic drums with trap 808s. Even pop country has adapted to these sounds in recent years. 
With the rising popularity of these artists and their copycats has come complete oversaturation of sounds such as these, and it appears as though after years of this trend audiences have potentially reached a boiling point with their consumption of them. The hip-hop community has mostly rallied around this new album, and their support is reflected in critical acclaim and album sales. 
A name like Lil Yachty making waves in this way by taking a step away from the generic sounds that he and others have been pushing onto listeners for years very well may lead to a paradigm shift in popular music. It's likely that many of his contemporaries are looking at his success and are hatching ideas to follow in the footsteps of "Let's Start Here." And hopefully, they do so in a similarly thoughtful and creative way, rather than creating an abomination reminiscent of its predecessors.