Season two of "Ginny and Georgia": A powerful depiction of mental health issues and rehabilitating relationships
What is the first thing that comes to mind when you think of a relationship between a mother and her teenage daughter? Love? Friendship? Quarrels over trivial matters? Regardless of which, the Netflix original drama "Ginny and Georgia" captures all three of those ideas in its second season, which was released on Jan. 5, 2022.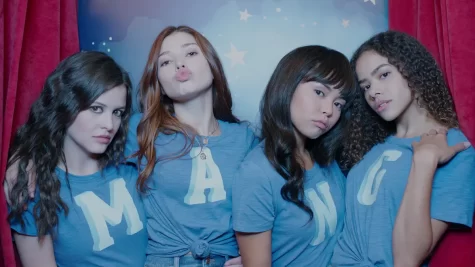 In season one, viewers follow the adventures of 16-year-old Virginia (Ginny) Miller (Antonia Gentry) as she acclimates to life in Wellsbury, Mass. Upon moving there, she was pushed into the tumultuous situation of maintaining relationships with her friends Maxine (Max) (Sara Waisglass), Abby (Katie Douglas), Norah (Chelsea Clark), her mom Georgia (Brianne Howey) and her two love interests, Marcus (Felix Mallard) and Hunter (Mason Temple). 
But after Ginny's disastrous attempts to maintain these relationships throughout the first season, they fall apart in the season finale, and she decides to run away from home with her younger brother Austin (Diesel La Torraca).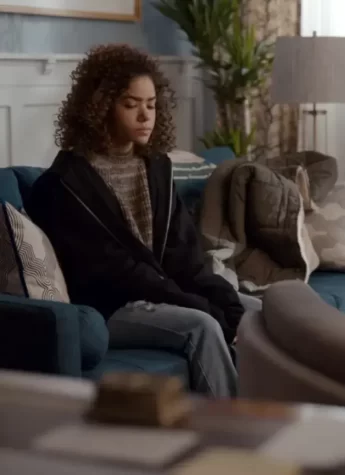 Continuing this storyline, the second season highlights mental health issues. One of these issues is self-harm (viewer discretion is advised). The season begins with Ginny contemplating harming herself because of the broken relationships she left in Wellsbury. So, her father, Zion (Nathan Mitchell), sends her to therapy to cope with the scattered emotions she was feeling. Gentry's acting in multiple therapy session scenes throughout the show added more depth to Ginny's character, and I felt empathetic for Ginny during those scenes because I felt that her character was speaking to me. 
In addition to self-harm, the second season also brings up the serious topic of depression, which is explored through Marcus. In the first season, Marcus liked being distant from most of his friends and family because he was lamenting his best friend's death. However, the only person he opened up to was Ginny. Similarly, Ginny was also open about her feelings to Marcus, which arguably served as the foundation for their romantic relationship; Marcus coped with his depression through Ginny while Ginny coped with her intrusive thoughts through Marcus. 
I'm glad the directors portrayed mental health issues in the show because it educates people, especially high-school students like the ones at Foothill Technology High School (Foothill Tech), about topics that aren't the easiest to discuss. The acting portrayed by Gentry and Mallard definitely allowed me to feel more sympathetic towards their characters and those who experience similar struggles.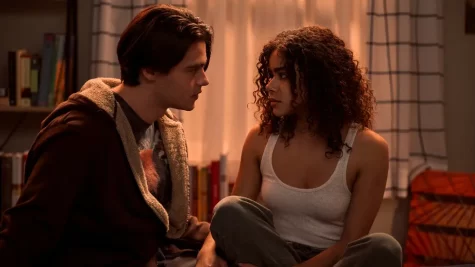 Moreover, as viewers go further into the season, they see that Ginny return to Wellsbury to mend the broken relationships with her mom and friends. Ginny ran away from her problems at the end of the previous season, which caused heightened tension between her mom and friends. However, she finally understood her mistakes and came back to solve her issues with these people. It wasn't easy at first because her mom and friends were obviously upset about what she did, and as a viewer, I felt kind of bored watching these episodes. Her mom and friends play an important role in the comedic and emotional aspects of the show, and I felt that the season wasn't advancing like it should've been. However, when they forgave Ginny and a normal relationship was restored, the season came back to life and I was once again interested in completing the series.
Overall, season two of "Ginny and Georgia" conveys a powerful message on teenage life in America. Foothill Tech students should definitely watch the show's second season because it covers topics that are relatable to their age group through an intriguing story line. Hopefully, the third season will cover more topics appropriate for the high school demographic and expand on what happened after leaving viewers on a cliffhanger at the end of the second season.