Netflix honors South Asian culture with August's "Big Three"
In Aug. 2022, Netflix released one movie and new seasons of two shows — "Wedding Season", season two of "Indian Matchmaking" and season three of "Never Have I Ever" — on the streaming platform to present to viewers the robust nature of South Asian culture. South Asian culture is often inaccurately portrayed in the media, especially in Hollywood, so these shows and movies defy those stereotypes. To understand South Asian culture better, here is a complete review of the "Big Three."
"Wedding Season" is a romantic comedy (rom-com) movie that follows the journey of Asha Maurya (Pallavi Sharda), a career-oriented single woman who worked at a microfinancing firm after quitting her job on Wall Street. At first, Asha was not interested in being in a relationship because she wanted to help South Asian women start small businesses. However, her parents and other aunties (a respectful way to refer to older women) began to pressure Asha into finding a husband after hearing that Asha's younger sister Priya (Arianna Afsar) and other family friends were getting married. Therefore, Asha's mom set her up on a matrimonial site without her knowing.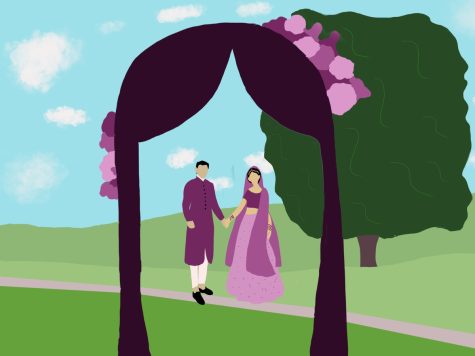 One day, Asha got matched with a guy named Ravi (Suraj Sharma), who was described as someone who won multiple spelling bee competitions and went to MIT when he was 16 years old. Asha and Ravi eventually met at a restaurant and engaged in casual banter, yet Asha was not impressed with him. However, it was not until when she went to multiple family friends' weddings, Asha got to familiarize herself with Ravi. Whenever the aunties saw Asha and Ravi, they always insisted that they should be in a relationship. Ravi and Asha were not interested in each other, but because of the aunties' pressure, they started "fake dating" (meaning that they do not love each other, but are perceived as boyfriend and girlfriend). 
Although this movie follows the typical "fake dating" trope seen in many Netflix rom-coms, I would recommend anyone, especially teens, to watch the movie because I admired how it taught viewers about certain aspects of Indian culture (such as how Indian weddings work) and how many uplifting moments truly made me laugh.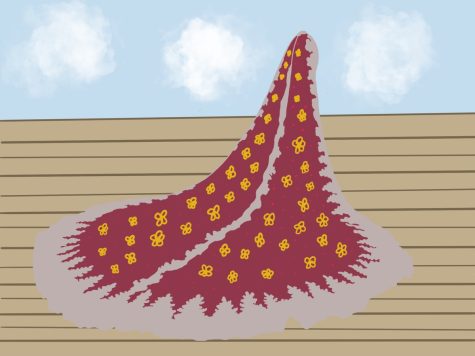 "Indian Matchmaking"  is a reality show that follows the journey of Sima Taparia, a matchmaker from Mumbai, India, who works with clients in the United States and India. The show takes viewers through the process of an arranged marriage, which is very common in India. First, Sima (also known as Sima Aunty) approaches bachelors and bachelorettes and asks them what type of partner they want. Then, she finds them a potential life partner who is 60-70 percent compatible with her client. After that, she sets the client and the potential partner up on a date. If the two get along well, then her job is done. If the two do not, then Sima Aunty looks for another partner for her client. As this process unfolds in season two, viewers get to see old cast members from season one as well as meet some new faces. These members include Nadia, Pradhyuman, Aparna, Viral, Shital, Akshay, Arshneel and Vinesh. 
Although this show highlights an important aspect of Indian culture, I did not enjoy the pretentiousness of certain cast members about their criteria when looking for a life partner. Their standards were too high and a lot of the couples that were dating in the show did not end up being together after it had ended. Other than that, there were comedic moments such as Sima Aunty saying how someone would only meet a person that is 60-70% compatible with them, as that idea ended up becoming popular on TikTok. 
"Never Have I Ever" follows the journey of Devi Vishwakumar (Maitreyi Ramakrishnan), an academically-successful high school student who goes to explore and be a part of the things her mother, Nalini (Poorna Jagannathan), considers "rebellious." In this season, Devi gets invited to a party but is stuck at home with her mom and cousin Kamala (Richa Moorjani) because her grandma (Ranjita Chakravarty) invited her friends for a Golu celebration. This is where different Indian idols are put on an altar for display during Navratri, a nine-day-long festival that celebrates the Hindu goddess Durga.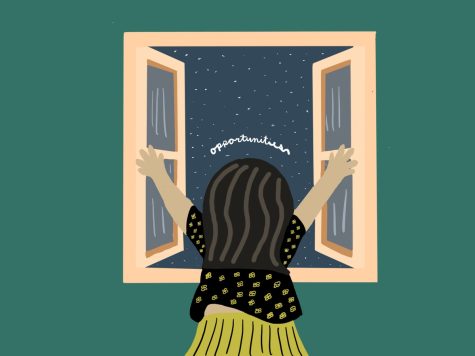 Devi was bored at this celebration and tried to sneak out of the house through the window, but her mom caught her before she could leave. Devi was once again stuck in the celebration until her mom suddenly had a change of heart. Nalini had just made a new friend, Rhyah (Sarayu Blue), who wanted her son Nirdesh (Anirudh Pisharody) to socialize with other people. Therefore, Nalini wanted Devi to go to the party with Rhyah's son. In disbelief, Devi goes to the party and expects a stereotypical "nerdy" boy to show up. However, this feeling changes when she sees a guy who she finds very attractive walk in. Devi's emotions were all over the place at the party because she still had some feelings for her ex-boyfriend, Paxton Hall-Yoshida (Darren Barnet), yet she was in love with a boy she barely knew. 
I liked watching this season because it educated teenagers about Indian culture, but also kept viewers interested and engaged in who Devi will end up dating by the end of the season. Moreover, this season added more character to Devi's friends Ben (Jaren Lewison), Fabiola (Lee Rodriguez), Aneesa (Megan Suri), Eleanor (Ramona Young) and Trent (Benjamin Norris). Finally, viewers were introduced to new characters such as Rhyah and Des.
Overall, "Wedding Season", season two of "Indian Matchmaking" and season three of "Never Have I Ever" accurately portray the essence of South Asian culture. It is important to understand and learn about different cultures, as it is only possible to do so with an accurate representation of them in the media. Hopefully, Netflix will release more shows and movies that educate audiences about South Asian culture in the way this "Big Three" does and provide conversation starters for students at Foothill Technology High School.