The 2022 Met Gala: A fundraising fashion frenzy
The 2022 Met Gala was a success and disappointment in the eyes of many eager viewers who lined up to criticize and enamor every look. The event took place on May 2, 2022 and was themed "Gilded Glamor" which some celebrities considered and others disregarded when choosing their attire. Like every year, surprises and controversial outfits took place on the red carpet. Here are some of this year's highlighted ensembles.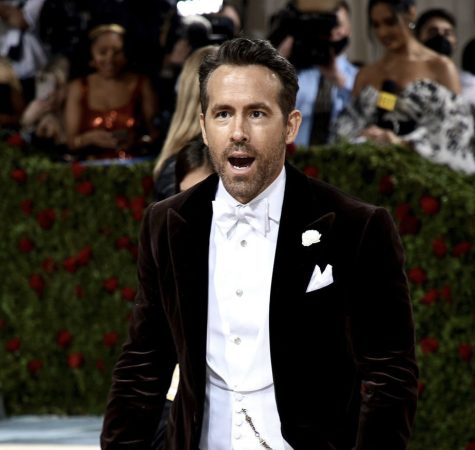 Blake Lively and Ryan Reynolds
Blake Lively and Ryan Reynolds were important to this year's Met Gala not only because they were two of the co-chairs but also because of their fashion. Lively wore an elaborate dress that began as a copper color and later transformed into green. This trick not only stunned the audience watching but followed the theme and paid homage to New York City. Lively later explained that the color change represented how copper starts as a dark orange color and later ages to green. New York City began as a fresh new city with copper filling the streets, but over time, it has shifted to bright green, as shown in the Statue of Liberty. Reynolds wore a dashing brown suit with a white shirt and tie to match. The two were many onlookers' favorites this year.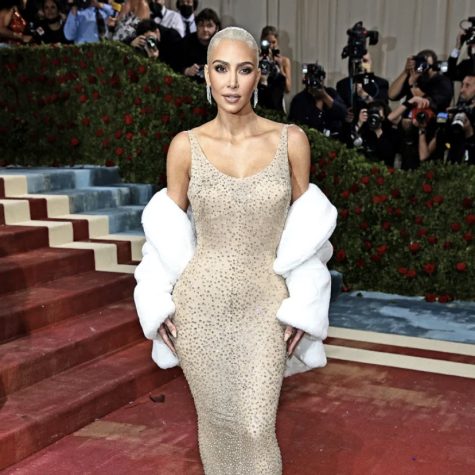 Kim Kardashian
Kim Kardashian wore one of the most memorable and meaningful outfits, not because it followed the theme, but because of who wore the dress before her. The Kardashian family never sports a dull look, so viewers are often excited to see what they wear year after year. Kardashian arrived on the carpet wearing Marilyn Monroe's dress, worn during Monroe's famous "Happy Birthday" performance to former president John F. Kennedy. Many were in awe of how amazing Kardashian looked in such a recognizable dress. Still, some were disappointed, feeling that the historical piece of clothing shouldn't have been worn to the event or on someone who didn't connect to Monroe herself.
Billie Eilish
Billie Eilish's outfit dazzled the carpet because of her dress was clearly inspired by the theme. After many celebrities seemingly forgot about following "Gilded Glamour," fans were refreshed by Eilish's old-fashioned, yet modernized look. The green and yellow dress felt glamorous and representative of who Eilish is, featuring her dark hair up and a black silver necklace. Fans rushed to the internet to view and input their thoughts on her elegant attire. 
Many other guests delighted social media with their fashion, including Shawn Mendes, who radiated a "prince charming" look, Cardi B, who wore gold from head to toe and Olivia Rodrigo, who exuded all things "pop princess". Some celebrities stirred up opinions on their hit or miss looks such as  Kylie Jenner, who wore a sort of wedding dress accompanied by a backwards baseball hat with a veil and Kendall Jenner, who wore a black dress similar to her sisters while hiding her eyebrows. 
The 2022 Met Gala did what it does best every year—bringing celebrities from all walks of the entertainment industry together to celebrate fashion, art and history. While this year's invitees hang up their one-night-only outfits and add to their already bursting closets, the race for next year's best-dressed begins.