The legacy of Erica Conchas lives on with the Kindness Court
The wind rustled through the Foothill Technology High School (Foothill Tech) hallways as Kindness Week began during the week of Feb. 28, 2022. Throughout the week, the Foothill Tech Associated Student Body (ASB) would organize a number of activities, spreading kindness throughout campus and on Friday, the Kindness Court nominations would be announced.
Melanie 'Captain' Lindsey, the ASB Advisor, explains  Kindness Week allows students to, "remember to be kind to themselves and each other as well."
Along with Kindness week was the Kindness court, created to remember Erica Conchas and the legacy she held at Foothill Tech. 
"
Erica Conchas started kindness court last year as a way to still have a court even though we could not have the dances. Kindness was one of her core values that she lived daily. We continued the kindness court to honor her memory and legacy.
— Captain Lindsey
Captain explained that having the  Kindness Court was also, "a way to honor those students who make the school a safe, welcoming place by being kind to their peers and the staffulty. They make everyone feel loved and seen, and we hope to let them know that they make a difference." 
Students were allowed to vote for others who they felt were showing true kindness and made the school a wonderful and beautiful place to attend. This voting allows those students to be recognized for their good deeds and actions by their classmates. The nominations took place over social media on the ASB Instagram account where the students elected would be on a ballot for the voting that took place at lunch on March 1. 
When the results were counted, ASB members gave out rewards on the stage for students who received the most votes. The crowd was cheering lively and shouting for their peers who received an award, spreading the Foothill Tech Dragon love.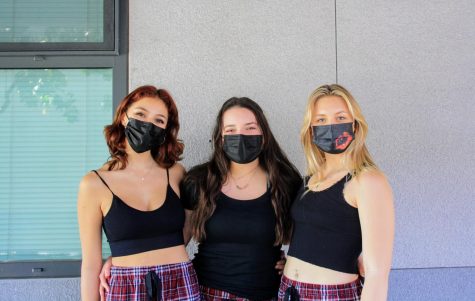 Foothill Tech ASB also included a pajama day spirit day on March 2 which allowed students to feel relaxed and calm in the middle of the week. When asked why ASB chose this exact spirit day, Captain explained, "The most asked for spirit day is PJ day, and we try not to ask students to dress up too often. Dressing comfy is more aligned with what the student body enjoys."
 Foothill Tech hopes to continue Erica Conchas' legacy by keeping Foothill the "happiest place on Earth" and using the Kindness Week and Court to encourage kindness throughout campus. 
Editor's Note: There was an amendment made on March 9 at 7:35 p.m. clarifying that the social media voting was for nominations but the actual election of kindness court was done on campus.