DC Fandome both excites and disappoints with fresh content but poor execution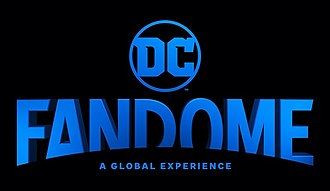 It's DC's (Detective Comics) biggest time of year. Well, at least the biggest time since Oct. of 2020, where they debuted much awaited projects such as the first trailer for The Batman, Zack Snyder's Justice League and The Suicide Squad.
Although the content revealed at the most recent Fandome was exciting and packed with new trailers for upcoming films, TV shows, video games and more, it pales in comparison to DC Fandom's 2020 new releases.
DC Fandome additionally featured a lengthy, to put it kindly, runtime of 3 hours and 45 minutes, so essentially The Snyder Cut in length except it felt like the Justice League (2017) as not much came of it. A significant portion of the event was also filled with forced conversations and generic commentary, like the lead up to the upcoming TV show, Peacemaker which was eleven minutes of a conversation between the cast. 
Lastly, an overwhelming abundance of announcements for projects far in the future with examples of live action Static Shock, Batgirl and Blue Beetle movies. Nevertheless, it featured enthralling new content from animated projects to video games.
HBO Max
The character Peacemaker (John Cena) first appeared in 2021's The Suicide Squad. Despite his supposed death at the hands of Idris Elba's Bloodsport, he will be returning for his own series premiering in Jan. 2022. Cena's Peacemaker will be joined by Chris Conrad as new superhero, Vigilante, with Christopher Heyerdahl as Captain Locke and Judomaster played by Nhut Le. It will follow him on his missions similar to that of The Suicide Squad in which they are deadly, and his relationships with his parents.
Warner Brothers
Set to premiere on July 29, 2022, Black Adam will feature Dwayne "The Rock" Johnson as Black Adam the archnemesis of classic DC superhero Shazam. The film is said to introduce The Justice Society which will include Pierce Brosnan as Doctor Fate, Aldis Hodge as Hawkman, Quintessa Swindell as Cyclone and Noah Centineo as Atom Smasher. It will portray Black Adam as the protagonist rather than the antagonist which will prove significant as he is normally considered a villain.
Videogames Gotham Knights and Suicide Squad: Kill the Justice League
World Premiere
Suicide Squad: Kill the Justice League is an action adventure shooter game which will debut in 2022 with four playable characters: Harley Quinn, Deadshot, Captain Boomerang and King Shark. It will feature the Suicide Squad on a mission to take down brainwashed Superman and other members of The Justice League.
Gotham Knights will be an action role playing game debuting in 2022 as well. It will follow four playable characters as well: Nightwing, Red Hood, Batgirl and Tim Drake's Robin. It is said to follow these characters as they face off against The Court of the Owls and uncover the mystery of Batman's supposed death.
Warner Games
Premiering on Nov. 4, 2022, this movie of the scarlet speedster will be an adaptation of DC's famous storyline, The Flashpoint Paradox. The comic book tells the story of Flash time traveling to save his mother's death using the speed force. This however ruptures the space time continuum creating an alternate reality in which there is no Justice League, The Amazons and Atlateans are at a world ending war and Batman uses guns. Ezra Miller will reprise his role as The Flash and will be accompanied by an alternate Supergirl as well as both Ben Affleck and Michael Keaton's Batman. 
Warner Brothers
Ending the event was the trailer for Matt Reeves' The Batman, set to premiere March 4, 2022. It will star Robert Pattinson as Batman as well as Colin Farrel as The Penguin, Paul Dano as the Riddler and Zoe Kravitz as Catwoman. It will showcase a version of Batman unlike ones depicted in the past on screen, focusing more on the detective side of Batman. Based on the Year One storyline, it will be a dark, gritty and breathtaking ride.
Although DC Fandome might have disappointed more so then it excited it still brought forth new intriguing adventures into DC. With upcoming video games like Gotham Knights and long awaited films like The Batman it will be exciting to see what the future holds for DC.