Books that will rekindle your love for reading
Books have a unique and magical power to transport you to an entirely new reality. With every new book comes a new world to explore and new people to meet. However, sometimes the wrong book can put you into a reading slump that is almost impossible to get out of. In fact, the only known cure to this reading slump is a fantastic book that will be impossible to put down. Here are three books that are sure to remedy your reading slump.
The Thing About Jellyfish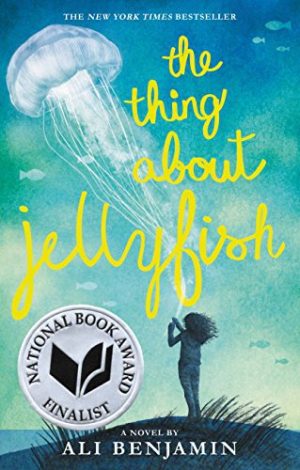 When her ex-best friend, Franny, drowned last summer, 12-year-old Suzy Swanson was left with massive feelings of guilt, especially since things didn't end right between them. She felt that Franny's death was somehow her fault, because of the mistake she made her previous school year. Then, one day on a class trip to the aquarium, she realizes that a jellyfish might have been what caused Franny to drown. She then does extensive research on jellyfish and even tries to travel to Australia as an attempt to make sense of why her friend drowned. This book is magnificent. The story line switches between Suzy's journey to find out what happened and her memories prior to Franny's death. This was a really amazing aspect of the book. We get a deeper look into why Suzy is trying so hard to figure out Franny's death as Franny was the only person who she had really connected with. The story not only focuses on coping with the death of a friend, but also how friends drift apart and how emotionally damaging that can be, especially to Suzy, who doesn't really understand how to fit in. Ali Benjamin really captured the loneliness that you feel when you see your best friend hanging out with someone else. I would definitely recommend this book to anyone who has experienced drifting away from their best friend.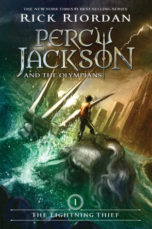 Percy Jackson and the Olympians, Book One: The Lightning Thief
At the young age of 12, Percy Jackson finds out that he is a demigod (half god, half human), and that his father is the Greek god of the sea, Poseidon. As if all of this information isn't hard enough to process, he also learns that he has been accused of stealing Zeus' lightning bolt and has to return it in a short amount of time. Wanting to clear his name, Percy and two of his friends go on a quest to track down the lightning bolt and return it to Zeus before a war between the gods breaks out. A lot of the time, books that are extremely popular become overrated. However, that is not the case with Rick Riordan's magnificent Percy Jackson series. It is one of those series that seriously deserves all of the attention it gets. The book is gripping as it is filled with action and adventure, not to mention incredible plot twists. The characters are super entertaining, fun and incredibly witty, which is always enticing in a character. The plot is also gloriously developed and well thought out. This book is truly a masterpiece and if you haven't already read it, you need to do so immediately.
Looking for Alaska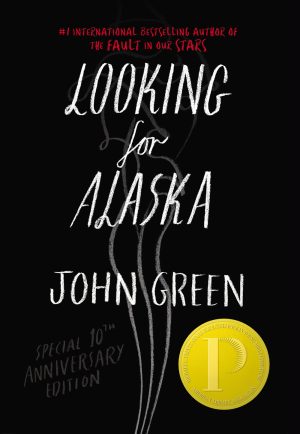 Miles Halter, the boy who is fascinated with last words, starts at a new boarding school 136 days before a life-changing accident. Being roommates with Chip "The Colonel" Martin, he makes new friends that love to cause trouble. He builds strong bonds with these new friends, especially Alaska, a friendly, book-loving girl that lives across the hall. Over time, Miles starts to develop feelings for Alaska and learns about her past, despite her having a boyfriend. Things are going well, until one night where an accident occurs and the friends are left to pick up the pieces. John Green is one of my all time favorite authors. He writes with such eloquence and really develops his characters, especially in Looking for Alaska. The main characters, fun and spontaneous, keep readers engaged in the story. I also found myself developing emotional attachments to the incredible protagonists. However, this book will tear you apart, so if you like devastating novels that will shatter your soul, this is the book for you. Warning: This book does contain mature themes so viewer discretion is advised.
If you ever find yourself in a reading slump that you just can't seem to get out of, check out one of these books. You will not regret reading them.