Spikeball and its future as a competitive sport
Spikeball is everywhere these days: beaches, parks, the popular show Shark Tank, ESPN, and prior to online learning, even the quad at Foothill Technology High School (Foothill Tech)! This incredibly fun game has become a mainstay of the summer beachgoers' kit, a favorite casual pastime, and, for a select few, a competitive sport played in tournaments across the country. This league of professional Spikeballers is, in the words of Spikeball.com, "the next great American sport." But what is Spikeball, and where did it come from? Are there actually professional Spikeball players? And what is the future for pro Spikeball, especially when it comes to recovering from the pandemic that has uprooted sports across the globe?
If you don't know how to play Spikeball already, here's a quick crash course: two teams of two players try to score points by passing and hitting the ball onto a circular net and away from their opponents. Think of it as a kind of reverse volleyball, bouncing the ball onto the net instead of over it. The objective is simple—hit a shot the other team can't return. 
Spikeball, though it has risen to global popularity only in recent years, has actually been around since the 1980's, when it was invented by a toymaker and cartoonist named Jeff Knurek. Knurek never bothered to patent the game and scrapped it after only two years with minimal success. Fast forward to 2003, when current spikeball CEO Chris Ruder, who owned one of the few surviving original sets, began playing the game with his friends on a trip to Hawaii. "Strangers kept walking up to us and asking the same three questions: What's that game? How do I play it? Where do I get it?," Ruder said in an interview with Forbes. "A light bulb went off—could we bring this thing back to life?"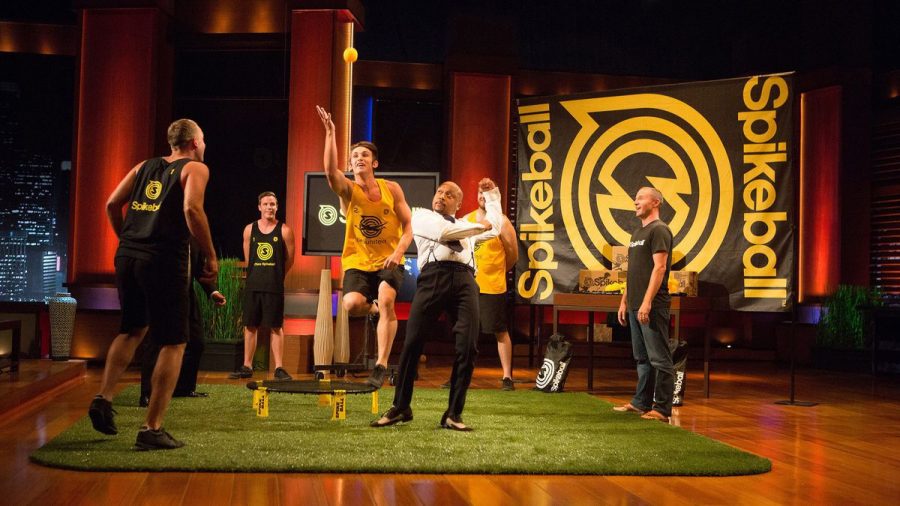 Ruder and his buddies released the product online in 2008, where it quickly gained a cult following. By 2013, Spikeball had reached a million dollars in revenue, completely online, with no full-time employees. In 2015, Spikeball made an appearance on the hit investing show Shark Tank. While their deal with investor Daymond John ended up falling through, seven million people watched Spikeball's pitch when it premiered a few months later, and the boost in sales allowed Spikeball to become the mainstream product it is today.
While all this was going on, a new facade of the Spikeball world was developing quietly in the background. Ruder and the rest of the Spikeball crew always envisioned Spikeball as a competitive sport, not some novelty game. So, in 2014, the Spikeball Roundnet Association was formed and the first ever Spikeball Roundnet National Championship was played on Santa Monica beach in Santa Monica, California. It featured only one division, Advanced. Currently, Roundnet (the technical name for professional Spikeball) features tournament tours across the country each year, culminating in regional and national championship tournaments for seven or more divisions ranging from Beginner to Pro. "The game is so unique and requires so much athletic ability at the highest level," says Josh Fragiacomo, a Ventura High School graduate who has been a pro Roundnet player since 2018. Seeing as he's been ranked top ten in the world ever since he went pro, Fragiacomo has experienced the competitive side of Spikeball at its finest, playing tournaments across the globe. "Getting to travel the world is definitely a plus when playing pro Spikeball," he says. There is also a collegiate national championship, with over 1,000 players and over 125 participating colleges and universities. Big tournaments like SummerSpike and others are usually featured on ESPN and are viewed across the world.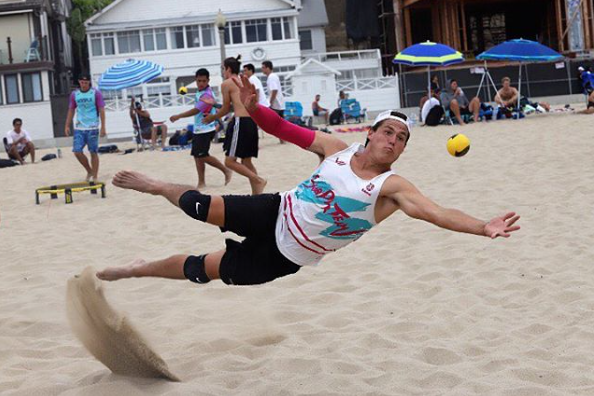 While the professional and college spikeball scene has grown incredibly fast and nurtured a fantastic community, a question remains: where do we go from here? At the beginning of 2020, things were looking amazing. On top of the usual American tour, the first ever Roundnet World Championship was scheduled to take place in Belgium. The weekend-long event was supposed to be, in the words of the Roundnet website, a "glimpse at future of the sport", complete with a Spikeball Village, forums and focus groups meant to help drive Roundnet forward. Now the pandemic has forced every tournament to be cancelled. So what now? 
Luckily, Spikeball has a dedciated community of players that has kept the sport alive through this dark time. "There were private tournaments all over the USA being held, and there was a private Spikeball nationals," says Fragiacomo. Clearly the hardcore Roundnet fanbase will happily return to sanctioned tournaments next season, with greater strength than ever. The World Championship has been postponed as well, but Roundnet hopes to bring its excitement and competition to a pandemic-free 2021 instead. Spikeball is really the perfect sport when it comes to surviving the Coronavirus-induced athletic meltdown of this year, mainly because of the passion of its players and the outdoor, socially distanced nature of its gameplay. There's no question about it: Roundnet will be back. How far could it go in the next few years? "Hopefully the future of the sport is to be broadcasted more on ESPN, and to be recognized by the Olympics," Fragiacomo said. One thing is for sure: the once defunct backyard game has grown into something much greater, and the day when it breaks onto the brightly lit stage of global sports may not be so far off.