Recap: Boys' soccer comes to an end after 3-1 defeat in CIF
After placing second in their league, the Foothill Technology High School (Foothill Tech) boys' soccer team advanced into the first round of California Interscholastic Federation (CIF) playoffs against the Valley Christian Warriors on May 13.
The Dragons kicked off to a rocky start according to Luke Shadden '21, "the first half of the game didn't look great. We seemed unmotivated and kind of lost the field."
Within the first 12 minutes of the game, the Warriors were able to put the ball in the back of the net. Despite the Dragon's best efforts, Valley Christian then got another goal within the next 20 minutes. The Warriors were able to score their third and final goal before the Dragons picked up their intensity.
"Our team played phenomenally when we played the ball quickly," says Gavin Cattanach '21, "yet we did not figure this out until the second half. We were not able to finish the few opportunities we had."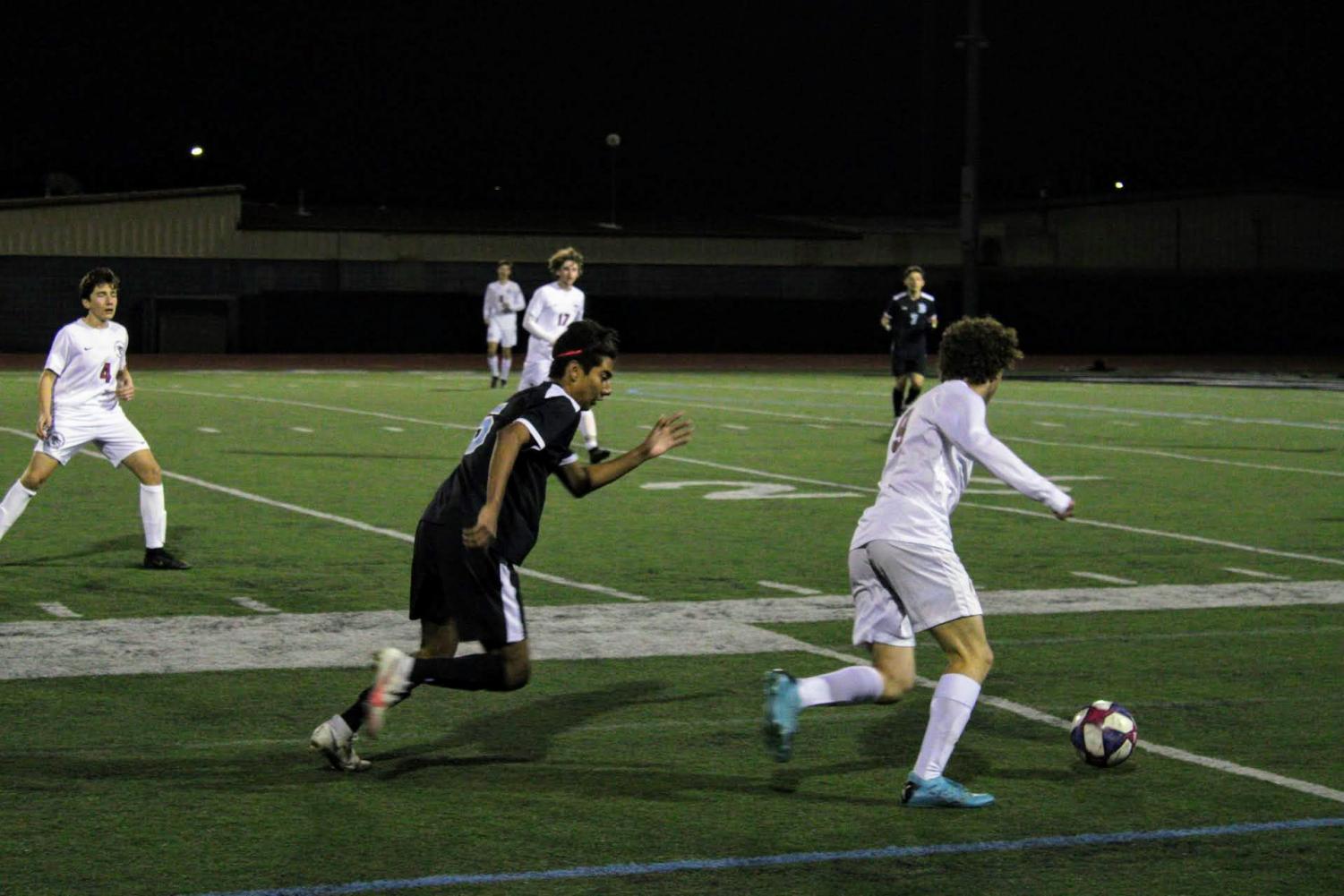 In the second half, Foothill Tech was able to hold the Warriors off. The Dragons fought hard to make a comeback. "In the second half everyone dug deep and pushed to try and get back into the game and we looked like we were at our best," comments Shadden.
With only seven minutes left in the game, the Dragons were able to get a goal when Nico Flores '24 "shot and […] hit the crossbar," and Damien Hernandez '21, "was right there to finish it off," according to Cattanach. 
Although the Dragons battled hard, the final score came to 3-1 in favor of Valley Christan, putting an end to the season for Foothill Tech. "Our team played great, especially considering the pandemic. We had a lot of new guys step into new roles this year and they played above and beyond any expectations we had," says Zach Noah '21 regarding this year's season, "I'm grateful to have been able to play soccer with such a great group of guys, and I wish them the best of luck next year," he adds. 
With a league record of 3-1 and after their elimination in the first round of CIF, their season has come to an end. The Foothill Tech Dragons look forward to next year's season to continue their success.